Transport by road
One of the most important functions of the supply chain is the drainage and the equipment that the secured products are locked and loaded to the final destination without additional delays or loads.
SIAM Relocation offers complete trucking services that carry your cargo directly from the terminal to the trusted team that is attentive in all aspects of handling your belongings. We will begin with a customized meeting to review the complex details of the expedition, determine the size requirements for the equipment, and then advise you on choosing an affordable vehicle without sacrificing quality and safety.
We work with many trucking companies that offer trucks that are regularly serviced to handle heavy loads, full truckloads, or less than loads of trucks, such as flatbeds, platforms, vans, sneakers, trailers, air trailers, expandable trailers, and special computer trailers. Pick-up and delivery are organized for air freight and shipping, with access to major international ports and airports. As always, we make sure that you get the best service at the lowest prices, including transport contracts with volume discounts available for repetitive truck movements.
Interested by our services ? Do you need dedicated assistance ?
Our experts answer within 24h !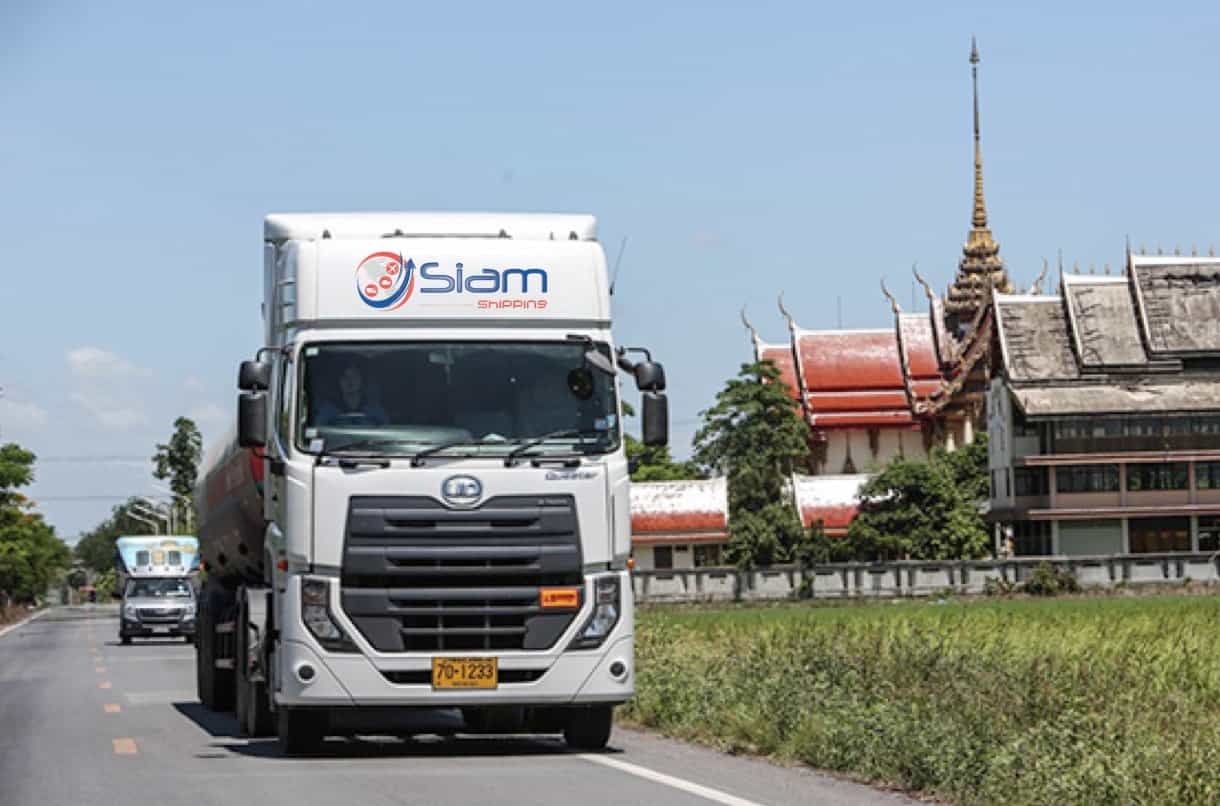 Cross-border & door-to-door services
SIAM Relocation can handle your move by road freight depending on the location you want to move. Check our map just below to see what are the main routes crossing southeast Asia. Through our network and experience in the region, we will be able to deliver by truck every shipments from/to Thailand.
Trucking from/to Thailand – The Southeast Asia map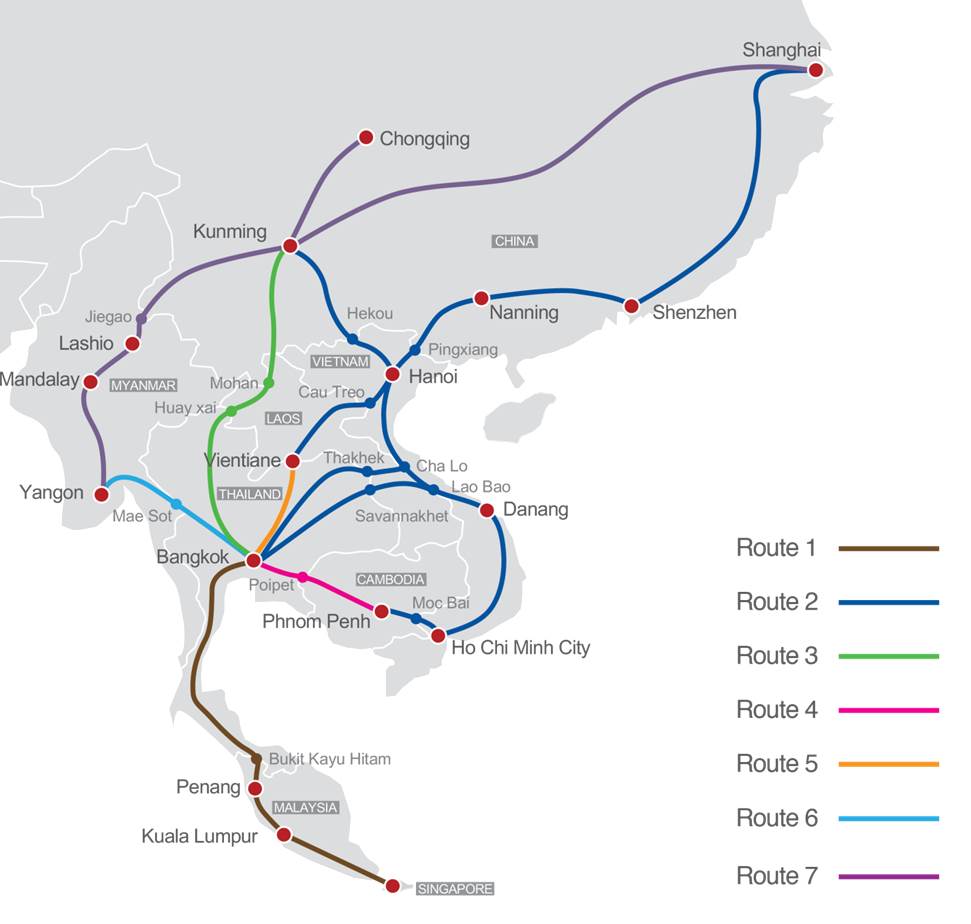 Advantages of trucking
Road transport is advantageous for a multitude of points:
Door-to-door deliveries: Only the truck can go to your home / office.
Flexible on-site delivery: The truck is much more flexible in terms of timing than an aircraft, boat or train.
Economic: Road transport has the advantage of being fairly economical, unlike air freight, for example. Indeed, whatever the volume, it is the optimal solution for small destinations.
Fast: The truck, unlike the boat, allows to cut certain axes and thus arrives at destination more quickly than in boat and with less expenses.
SIAM Info: In order to keep environmental nuisances as low as possible, we rely on the inter-modality of the various means of transport. During intermodal transport, the goods are transported on long journeys by rail or sea transport. The previous and next road transport is as small as possible.
SIAM Relocation - Best price moving company in Thailand !
Due to our attractive pricing, many customers trust our services and we thanks them. Stop to overpay the services and save money with our tailored package matching will all type of removals, from small volume to full house, let us find the best and cost-effective option.
Communication is important, which is why we strive to discuss in the most suitable way for you!