Moving to a new country can be both exciting and overwhelming, especially when it comes to navigating the various practical and logistical challenges of settling into a new life. If you're considering a move to Italy, whether for work, school or simply a change of scenery, there are many factors to consider and preparations to make. In this comprehensive guide by SIAM relocation, we'll cover everything you need to know to make your move to Italy as smooth and successful as possible, from finding a place to live and setting up utilities to understanding the tax system and making new friends. Whether you're a seasoned traveler or a first-time expat, this guide will provide you with valuable information and resources to help you navigate your new life in Italy.
DocShipper Advice: Moving to Italy?  SIAM relocation is here to help you move your personal items so that you will not exhaust yourself. Do not hesitate to contact us.
Apply for a visa
Getting a visa is the first step you must take if you intend to relocate to Italy. Your need for a visa will depend on whether you're moving to Italy for employment, study, or family reunification. It's crucial to investigate the various visa options and decide which one best suits your requirements. Once you've chosen the right kind of visa, you must gather all the required paperwork, including a passport, application form, and evidence of financial support. Keep in mind that the application procedure may differ depending on your country of origin, so make sure to contact the Italian embassy or consulate in your country for detailed instructions.
Close any open ends at home (work, banks, legal obligations)
Make sure you have wrapped up any loose ends at home before moving to Italy. This involves completing any duties associated with your employment, such as giving your employer notice and setting up any paperwork or perks that may be required. You should also make arrangements for any unpaid bills or payments and inform your bank and credit card companies of your move. It is also crucial to take care of any outstanding legal matters, such as court cases or unsolved disagreements, before departing the country.  It is important to take care of these loose ends before your move so that you can prevent any issues or unforeseen costs from occurring while you are in Italy. Additionally, you'll feel at ease knowing that you can concentrate entirely on settling in.
What Italian city should you live in?
Of course, the first thing that comes to a potential expatriate's mind is what city they want to settle down in. Each of the major cities in Italy has its own unique flavor and the most adequate city for you will depend on your interests and taste. 
In order to help you, we decided to give you some crucial information about each major city in Italy, so that you may make a decision:
-Rome: The capital city of Italy is famous for its rich history and culture, ancient landmarks such as the Coloseum, the Roman Forum, the Pantheon and of course the city-state the Vatican, which is home to St. Peter's Basilica and the Sistine Chapel. Rome is also known for its vibrant food and wine scene, museums, and art galleries. A great number of foreigners are drawn to Rome because of its moderate, dry climate, vibrant cosmopolitan lifestyle, and remarkable cultural legacy, making it the most multicultural city in Italy.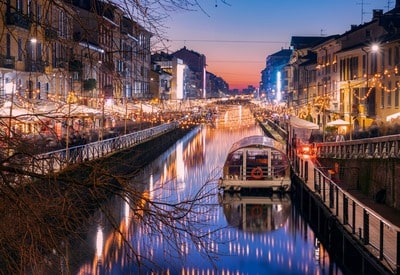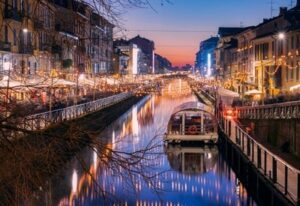 -Milan: Milan is the fashion and financial capital city of Italy. It is a cosmopolitan city that is home to high-end fashion boutiques, art galleries, museums, and historic landmarks such as the Gothic-style Duomo di Milano cathedral and the Teatro alla Scala opera house. This lively city is also known for its bustling nightlife, restaurants, and cafes. According to the 2022 global power city index, Milan is the 5th most livable city in the world.
-Florence: This city is considered the birthplace of the Renaissance and is home to world-famous art and architecture including Michelangelo's David statue, the Uffizi Gallery, and the Florence Cathedral, also known as the Duomo. Florence is also known for its picturesque streets, historic bridges, and charming cafes and restaurants.
-Venice: Dubbed the "City of Canals", Venice is a unique city built on a lagoon in northeastern Italy and renowned for its art, music and cuisine. It is famous for its romantic atmosphere, gondola rides, and historic landmarks such as St. Mark's Square, the Doge's Palace, and the Rialto Bridge. 
-Naples: Naples is a southern Italian city known for its pizza, seafood and street food. Aside from its lively street life, colorful buildings and beautiful seaside views, it is also home to world-famous landmarks such as the ancient ruins of Pompeii, the Royal Palace of Naples and Mount Vesuvius, the volcano that destroyed Pompeii in 79 AD.
Of course, these 5 cities are not the only ones in Italy. Some other cities you might be interested in are Bologna and Palermo.
Research safety and security measures in the city that you are going to live in
While Italy is generally a safe country, there are certain risks that you should be mindful of to ensure your safety, just like anywhere else in the world. Most importantly, be aware of your surroundings and avoid carrying valuables or large amounts of cash with you. In case of emergency, dial 112 for the police, ambulance, or fire services. 
Additionally, it is important to be mindful of pickpockets and scams, particularly in crowded tourist areas. It is also recommended to use only licensed taxi services, avoid walking alone at night in unfamiliar areas, and keep your home doors locked when inside. Italy is also known for its strict driving laws, so if you plan to drive, be sure to familiarize yourself with the local rules of the road. 
Become familiar with the climate
Italy has a Mediterranean climate, with hot dry summers and mild wet winters. The coastal areas and southern regions of Italy have the warmest and sunniest weather, with temperatures averaging around 28°C (82°F) during the summer months, while the northern regions are cooler and experience more rainfall, with temperatures averaging around 21°C (70°F) during the summer. The winter months can be quite cold and damp, particularly in the northern regions, with temperatures averaging around 0°C (32°F) in the coldest months of December and January. 
Keep in mind that Italy is also prone to natural disasters such as earthquakes, volcanic eruptions, and floods, so it's important to be aware of the risks and take necessary precautions. 
Preparing for your move
Moving to a foreign country is very exciting but also very stressful. If you're planning to move to Italy, there are several practical steps you can take to ensure a smooth transition. One of the most important things to consider is your finances. You will need to research the cost of living in Italy, including the cost of accommodation, food, transportation, and utilities, to ensure that you have an appropriate budget for your daily expenses. Additionally, you may want to cancel any subscriptions or services you won't be able to use in Italy, such as gym memberships or cable TV. Making a checklist might also be helpful to make the moving process easier.
Additionally, it may be important to open a bank account in Italy to manage your finances and facilitate transactions. This will allow you to receive your salary (if applicable) and make payments for rent, bills, and other expenses more easily.
Transportation of belongings
Transporting your belongings to Italy can be a significant expense and requires careful planning. If you're moving from another country, you'll need to choose a reliable international moving company to help you with the process. The company will  advise you on the most cost-effective way to transport your belongings, whether it's by air, sea, or land. Keep in mind that shipping by sea can be cheaper than air, but it also takes longer.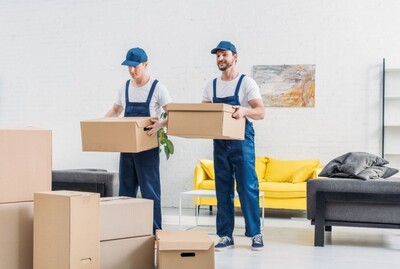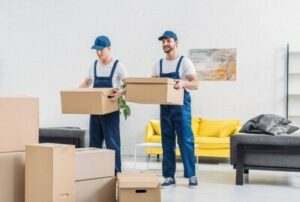 You should also consider the size and weight of your shipment, as well as any restrictions or customs requirements that may apply. It's important to pack your belongings carefully, label each box clearly, and make a detailed inventory of your items. This will help ensure that your belongings arrive at your destination safely and that you can easily identify and unpack them upon arrival. 
It's also a good idea to research the cost of importing your belongings into Italy, including any customs duties or taxes that may apply. 
DocShipper info: Moving to Italy? Let us help! We have expert moving services for packing, shipping, customs clearance, and delivery. Our knowledgeable team will guarantee that everything will go well. Contact us today.
Research local regulations and laws
Of course, everyone must know a country's local regulations and laws if they plan to settle there, and Italy is no exception. In this European Mediterranean country, smoking is prohibited in public places, including bars and restaurants. If you are interested in visiting churches or other religious sites, it is important to dress modestly by covering your shoulders and knees.
Italy also has strict driving laws, for example, drivers are required to carry a reflective vest, warning triangle, and spare bulbs in their vehicles at all times.
Finally, it's also important to know the cultural habits and unspoken rules of Italians, as that will help you navigate your life in Italy better.
Research the process for importing pets into Italy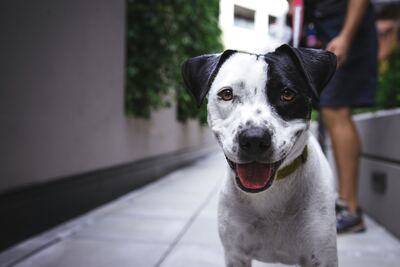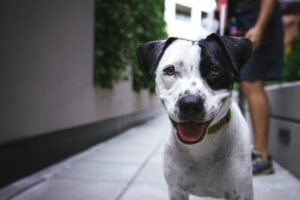 For people who want to bring their pet(s) to Italy, it is crucial to research the process of importing pets into the country. The regulations for importing pets can be complex and vary depending on the country of origin, the type of animal, and its vaccination status. It is important to ensure that your pet is up-to-date on all required vaccinations and has the necessary documentation, such as a health certificate and proof of rabies vaccination. Failure to comply with these regulations can result in serious consequences, including quarantine or even refusal of entry. 
Additionally, it is recommended to research the specific airline's pet policy and ensure that your pet is comfortable and safe during the journey. By taking the time to thoroughly research the process of importing pets into Italy, you can ensure a smooth and stress-free experience for both you and your pet.
Understand the Italian school system
If you are moving to Italy with children, it is important to know that the Italian school system is free and open to all children, regardless of their nationality. If you want to enroll your children in a public school, it is mandatory to provide certain documents, such as proof of residence, birth certificates and vaccination records. You may also need to provide documents showing that your children have completed certain grades or levels of education in your home country.
If your children do not speak Italian, they may need to attend language classes to help them learn the language. Some schools offer special support classes for children who are not yet fluent in Italian.
There are also private schools, which may offer a different curriculum or teaching approach than public schools. Private schools often charge tuition fees, and admission can be competitive.
Work in Italy
Working in Italy can be competitive, especially in certain fields like finance and engineering. Fluency in Italian is often a requirement for many jobs, and the job market is highly regulated with strong protections for workers. The standard work week is 40 hours, and the minimum wage varies depending on the industry and region. 
Self-employment is common, particularly in tourism and the arts, and starting your own business in Italy may be possible through a start-up visa for non-EU citizens. Just like in any country, you can find a job by networking and making personal connections, or with the help of websites like LinkedIn, or more local websites like Lavoro.it.
Overall, the Italian job market can be challenging, but it's possible to find work and start a successful career with the right skills and qualifications.
The real estate market in Italy
The real estate market in Italy can vary depending on the region, with some areas experiencing higher demand and prices than others. Buying a home in Italy can be a complex process, and it is recommended that you work with a qualified real estate agent or attorney to help you navigate the legal and administrative aspects of the transaction. 
If you are a non-EU citizen, you may need to obtain a special permit in order to buy property in Italy. Rental prices and availability can vary depending on the location and type of property, and a  local real estate agent or property management company will help you find suitable options and negotiate the terms of the lease.
How to get around in Italy
Italy offers various modes of transportation for getting around the country, including trains, buses, taxis, and rental cars. The national railway company, Trenitalia, operates an extensive railway network, making trains a popular and efficient way to travel. High-speed trains, such as the Frecciarossa and Italo, connect major cities, while slower regional trains connect smaller towns and villages.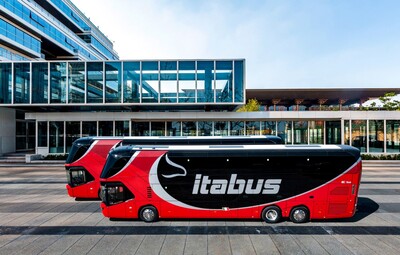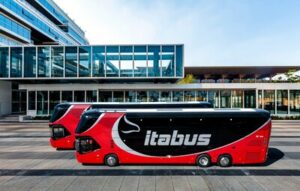 Buses are also available, with both national and regional bus companies operating routes throughout Italy. While buses may be cheaper than trains, they can be slower and less comfortable. Taxis are another option, but they can be expensive. Rental cars offer more flexibility and freedom to explore the countryside, but be aware that driving in Italian cities can be challenging due to heavy traffic and limited parking. Overall, the mode of transportation you choose will depend on your budget, itinerary, and personal preferences.
Sell your car
If you are planning to move to Italy, consider selling your car before you go. Bringing a car from another country can be a complicated and costly process. Plus, with Italy's efficient public transportation system, owning a car may not be necessary, especially if you live in a big city. By selling your car before you move, you can save money on shipping and import taxes, and possibly even offset some of your moving costs.
To sell your car, you can either list it privately or sell it through a dealership. Listing your car on online marketplaces or classified ads, or spreading the word among friends and acquaintances can help you sell it privately. Selling to a dealership may offer a lower price, but they will handle all the paperwork and legal procedures for you. Remember to clean your car and fix any minor issues before selling it, cancel your car insurance, and transfer the ownership to the new owner. By following these steps, you can simplify your transition to Italy and save money in the process.
Planning to bring your car with you to Italy instead? SIAM Relocation offers vehicle relocation services to help you transport your car safely and efficiently. Contact us today to learn how we can assist you with your car move and make your transition to Italy seamless.
Setting up utilities
Setting up utilities like electricity, water, internet, and gas is a relatively straightforward process, but it's important to plan ahead and ensure that everything is in place before you move to your new home. To set up electricity, you will need to contact the local utility company, which is usually ENEL. They will ask for basic information, such as your name, address, and tax code. You can do this online, over the phone, or in person. In most cases, you will need to provide a deposit, which will be refunded when you close your account. 
Setting up water is also done through the local utility company, and you will need to provide similar information to what is required for electricity. Internet service providers (ISPs) are available throughout Italy, and you can usually sign up online or in person. The major ISPs include Telecom Italia, Fastweb, and Vodafone. 
Gas service is also set up through the local utility company, and you will need to provide basic information and pay a deposit. 
Research local food and lifestyle options
Italian cuisine is widely recognized and appreciated around the world, and it is one of the most popular and influential cuisines of the Mediterranean region. Italy is renowned for its culinary traditions, and there are plenty of local food options available for you to try. Italian cuisine varies widely depending on the region, with each area having its own unique specialties. In general, Italian cuisine is based on fresh, high-quality ingredients, including olive oil, tomatoes, cheese, cured meats, and seafood.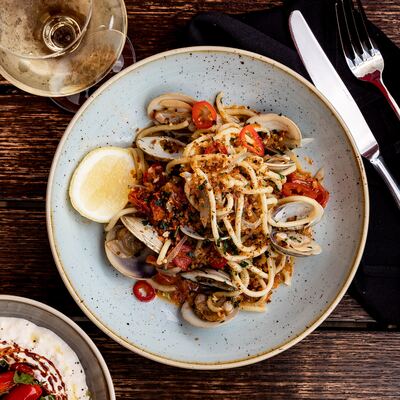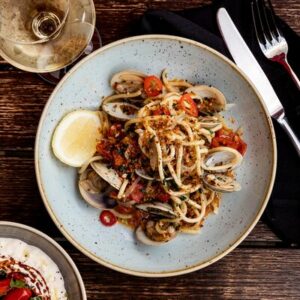 Local food options in Italy also depend on your lifestyle and preferences. For example, if you are looking for vegetarian or vegan options, you will find plenty of delicious dishes, including pasta with tomato sauce, grilled vegetables, and salads. If you are a meat-eater, you can try local specialties such as prosciutto, salami, and bistecca alla Fiorentina.
In addition to food, the lifestyle options in Italy can vary widely depending on the region. For example, if you are looking for a more relaxed pace of life, you may want to consider living in a small village or rural area. These areas offer beautiful scenery, fresh air, and a strong sense of community.
If you prefer a more urban lifestyle, there are plenty of large cities to choose from, including Rome, Milan, and Florence. These cities offer a vibrant cultural scene, including museums, theaters, and music venues. They also have plenty of shopping and dining options, as well as a bustling nightlife.
To conclude, Italy offers a wide range of local food and lifestyle options for expatriates. Whether you prefer a relaxed rural lifestyle or a fast-paced urban lifestyle, there is something for everyone in this beautiful country.
Learn a little Italian
One of the most important things that someone needs to do before moving to a foreign country is learn the language, as it will help the individual connect better with the culture. To get started, it's important to learn the basics of the language, such as common phrases, introductions, and ordering food. Once you have a grasp of the basics, try immersing yourself in the language by watching Italian movies or TV shows, listening to Italian music, and practicing speaking with native speakers. 
To become fluent, consider taking a language course, using an app like Duolingo or finding a language exchange partner to help you practice and improve your skills. With dedication and practice, you will hopefully learn enough Italian to communicate effectively and make your experience more pleasant.
Purchase a SIM card from any mobile service provider
If you're planning on living in Italy, purchasing a SIM card from a mobile service provider is necessary to stay connected with friends and family both locally and internationally. To get started, you'll need to choose a mobile service provider. Italy has several providers to choose from, such as TIM, Vodafone, WindTre, and Iliad. It's important to compare their plans and pricing to find the one that best suits your needs. 
Once you've selected a provider, you can purchase a SIM card from one of their retail stores, authorized dealers, or online. You'll need to provide a valid ID or passport, and in some cases, a Codice Fiscale (Italian tax code). After activating your SIM card, you can select a plan that includes voice, text, and data, and start enjoying your new mobile service.
Open an Italian bank account
If you're planning on living in Italy, opening a bank account is an important step to managing your finances. To get started, you'll need to choose a bank. Italy has many banks to choose from, including international banks such as HSBC and local ones such as UniCredit and Intesa Sanpaolo. 
It's important to compare the fees, services, and requirements of different banks to find the one that best suits your needs. Once you've chosen a bank, you'll need to prepare the necessary documents. To open a bank account in Italy, you'll typically need to provide a valid ID or passport, proof of residency in Italy, and in some cases, a Codice Fiscale (Italian tax code). 
After preparing the necessary documents, you can visit the bank to open your account. You'll be asked to fill out some paperwork, provide your documents, and choose the type of account you want to open. Once your account is open, you'll be able to manage your finances and access banking services in Italy.
Get health insurance
It's important to have health insurance to cover medical expenses. Italy has both public and private health insurance providers to choose from. The national health service, Servizio Sanitario Nazionale (SSN), provides free or low-cost healthcare to Italian citizens and residents who meet certain requirements while private health insurance providers offer additional coverage and services for a fee. 
To enroll in a health insurance plan in Italy, you'll need to provide a valid ID or passport, proof of residency in Italy, and in some cases, a tax code. It's important to compare the plans and pricing of different providers to find the one that best suits your needs. When choosing a health insurance provider, be sure to understand what is covered by the plan and read the policy carefully. Enrolling in a plan may involve filling out an application, choosing a coverage level, and paying any applicable fees. 
It's crucial to have a  health insurance in Italy, as that will give you access to quality healthcare and protection against unexpected medical expenses.
Understand the Italian tax system
It is vital to understand your host country's tax system. Italy has a progressive income tax system, which means that the tax rate increases as income increases. In addition to income tax, there are also other taxes such as value-added tax (VAT) on goods and services, property tax, and inheritance tax. As a resident of Italy, you'll be required to file a tax return each year, even if you don't earn any income in Italy.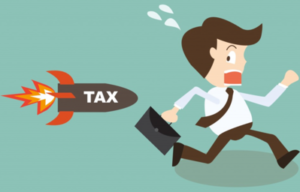 It's important to keep detailed records of your income, expenses, and taxes paid to ensure that you file an accurate tax return. You may also want to consider consulting with a tax professional to ensure that you understand the tax laws and regulations in Italy. 
Try to understand the Italian tax system as much as possible, so that you can ensure that you comply with all tax requirements and that will help you avoid any penalties or fines.
Network and make friends
Networking and making friends are essential for anyone who wants to live in Italy. Italians are generally very sociable and place a strong emphasis on personal relationships, and making connections is key to success in both personal and professional spheres. One of the best ways to meet people and make friends in Italy is by joining clubs, sports teams, or other groups that share your interests. Attending social events such as dinners or parties is also a great way to meet new people.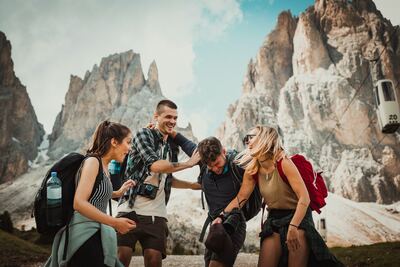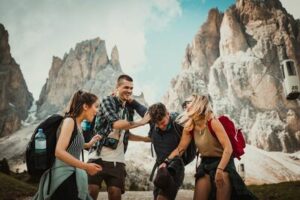 Additionally, social media platforms like Facebook and Meetup can be useful for finding events and groups in your area. 
Overall, networking and making friends in Italy requires an outgoing and proactive attitude, but it can ultimately lead to a fulfilling social and professional life if you make an effort.
FAQ |Moving to Italy: A Comprehensive Guide
How can I move my pets to Italy?
Make sure your pet is microchipped and has all of their shots before moving to Italy. A licensed veterinarian must provide a veterinary health certificate, and some animals could need extra examinations or care. Also, you should inquire about the rules and policies of the airline you intend to use. To guarantee a seamless move for your pet, it's crucial to start the process well in advance and cooperate with a reliable pet relocation agency.
Can I ship my car to Italy?
Yes, you can but it can be a difficult process and you can find yourself spending out more money than it is worth. A car must be imported into Italy in accordance with a set of rules, documents, and fees. You'll also need a certificate of conformity, which certifies that your car complies with all safety and environmental regulations set forth by the European Union.
What's the best way to ship my personal belongings to Italy?
The most popular and economical method for transporting lots of personal items to Italy is by sea freight. Although it can take weeks or even months to arrive, it's perfect for individuals on a tight budget. Depending on how many products you need to transport, you can pick between a full container load (FCL) and a less-than-container load (LCL). Working with a reliable freight forwarder that can take care of all the paperwork, customs clearance, and delivery of your items is advised.
How common are hate crimes in Italy?
Hate crimes against foreigners do occur in Italy, particularly against immigrants, ethnic minorities, and religious minorities. The Italian government has established specialized police units and implemented legislation criminalizing hate speech and hate crimes. Foreigners living in Italy should be aware of their surroundings and report any incidents of hate crimes or discriminatory behavior to the authorities. While hate crimes are taken seriously, individuals should be vigilant in protecting themselves and seeking support from community organizations or legal advocates if needed.
DocShipper info: Do you like our article today? For your business interest, you may like the following useful articles :
DocShipper Advice: We help you with the entire sourcing process so don't hesitate to contact us if you have any questions!
SIAM Relocation - Best price moving company in Thailand !
Due to our attractive pricing, many customers trust our services and we thank them. Stop to overpay the services and save money with our tailored package matching will all type of removals, from small volume to full house, let us find the best and cost-effective option.
Communication is important, which is why we strive to discuss in the most suitable way for you!