Packing and loading : get involved and save money !
This page is addressed to our clients who chose the ECO offer, who commit to pack their personal effects up themselves in order to save a part of the service cost.

You wish to move to Thailand but find the moving prices too high for your budget? Maybe you would prefer to keep the money for your arrival in Thailand. SIAM Relocation has built a specific service in which your involvement in the packing and/or the loading of your goods will permit you to save an important amount of money.
SIAM Note: Our clients who chose this offer often have the same questions, and we will try to answer them in this article.
How to pack?
Pack beginning from the useless to the useful
Take your time and start packing up as soon as possible. Start with goods that will not be useful on a daily basis. For instance, gardening tools, clothing that don't fit the weather, paintings, etc.
SIAM Advice: A successful packing is an organized and methodical packing
Actually, organization is the key to a good move. The best advice we can give you is to saty methodical during your packing. Pack one good after another, by regrouping the goods by "families": clothes, dishes, toys, books, etc. Elementary, isn't it? Hanger boxes exist in order to transport your clothes without creasing them.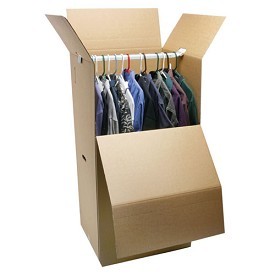 SIAM Advice – How to choose your boxes?
Remark SIAM: One piece of advice we can give you is to number your boxes and indicate your name, what it contains and the final address on it. Also write "up" and "down" on your boxes for proper manipulation and "fragile" if needed.
Moving without a worry
In order to secure your personal goods, you should wrap up your fragile items carefully. Your best friend is named a bubble pack. It is very effective to protect dishes and glass or porcelain objects. Don't hesitate to wrap them up individually even if it is longer. Prevention is better than cure. Your furniture and your machines should be packed up in solid boxes (rigid cardboard or even wooden cases).
SIAM Advice – What padding do I need to pack?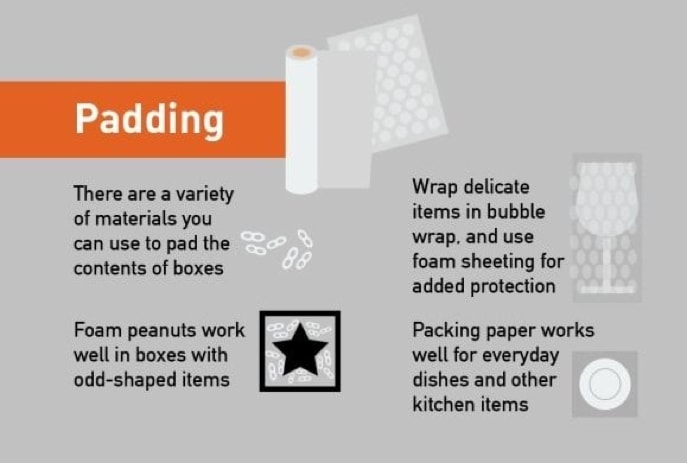 Be careful to close your cardboard properly with adhesive tape, on all facets of the box. Don't fill the boxes too much, each face should remain perfectly straight, not curved. Beware to not load too heavy cardboard boxes, they could split open.
SIAM Advice – How to tape during a packing?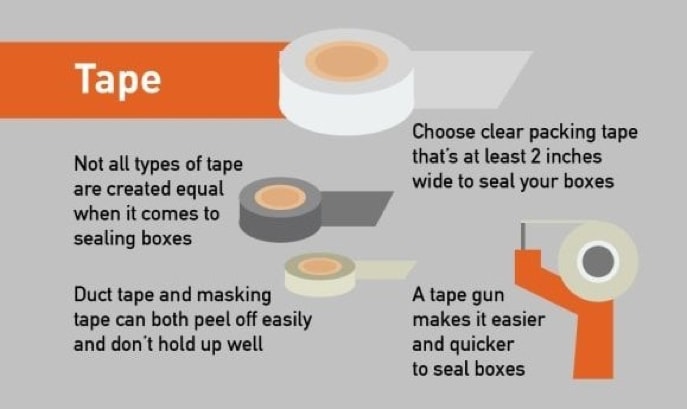 *Note 1: The bubble pack should always be positioned with bubbles outside to avoid condensation and prints on the furniture.
*Note 2:  Remember to empty your household electrical machines like your coffee machine for example.
The right material
To wrap and pack up your things carefully during your move to Thailand, you will need specific material such as cardboard, hanger boxes, covers, … You can buy it as a kit for reasonable prices. You should use the original wrappings as much as possible, if you kept them, for your household electronics and every sizeable item.
Loading
To save even more money on your moving costs, you would maybe want to load the truck or the container by yourself. As SIAM Relocation tries to be as flexible as possible, if the total volume of your goods is under 15 cubic meters, you can load a little truck. If it is above 15 cubic meters, you will have to load a container.
The truck will stop in front of your place, and thanks to its hatchback, you will be able to load it easily. The truck driver should not participate in the loading.
To load the container, you will have two possibilities:
The truck that transports the container is equipped with a crane to put the container down on the floor and load it. We advise you to choose this service if you have really big items and don't own hefting material.
The truck is not equipped with a crane but is still reachable as the container is only 1.50 meters up to the ground. This solution is the best if you don't have any sizeable item and want to save money.
During the loading, act logically. Start with the electrical households and the sizeable furniture and place it all along the walls, with a strap to fix the ones that could fall down. The heaviest cardboards should be placed down the pile, the lightest up the pile.
SIAM Advice: To pack and load, try to have your relatives with you all day long. Also check out the weather and try not to load during a rainy day.
Remark SIAM: If it rains, you should not panic but be organized!
One person only should stay in the truck so that the floor stays dry. One person stays at home so that the floor does not get dirty before leaving. The other ones will do the transporting, under the rain…
Once more, we will repeat the same word: organization. Remember to bring a knife or a cutter with you to open the cardboards when you want to settle your new home.
Safety first
Whether it is clothing, electronical devices, furniture or else, a proper packing is necessary to be sure that your goods won't suffer any damage from the transport. At SIAM Relocation, we provide you with the best services of packing in our warehouse located in Bangkok.
We believe that packing is part of the entire process of transporting merchandise from point A to point B. Packing services can be divided into diverse groups. A wide variety of materials are used for packing. A packing service can be standard or made to measure according to your needs and the nature of the goods.
At SIAM Relocation, we extend our diverse types of packing solutions made to measure in order to make you sure that your goods (whatever it is) are completely safe with us.
We adapt our packing services to the nature of the transported goods. Here is our range of packing services:
Simple packing cardboard
Packing cardboard with straps
Wooden pallet
Wooden boxes
Bubble pack
Metal cases
SIAM Advice: If you have to move from a city to another and you are out of time, then you can choose our specialized packing services.
Packing generates a lot of worrying, we are here to help you find the good packing material for each product so that they don't end up damaged at your destination.
We pay particular attention to caring about fragile items. We're offering a wide range of methods to protect them. If you have an article of an irregular shape, we can pack it up for you. We also pay particular attention to how we transport your electronic devices as they are fragile objects too.
As we know how important it is to pack our goods well when we are moving, we at SIAM Relocation, have decided to provide this packing service at a reasonable cost so that packing does not become a chore nor a big spending.
SIAM Relocation assures you that your goods are safe against expedition risks that could damage your important belongings. Our team puts a lot of work and make efforts to determine what packing services best fit your needs. When you choose our services, you won't be disappointed by your choice.
Your satisfaction is our success!
Get the right to move at the best price!
SIAM Relocation offers a service named ECO package, meaning that it is the customers' responsibility to pack their personal effects. This service is recommended for the following cases:
Low volume: Between 0-15 CBM
No or few fragile objects
No or few voluminous objects
Small budget
Many of our customers only carry their clothes, some appliances, and various items. All these items do not necessarily require packaging by a mover.
ECO Package – With us, claim the right to move at the best price!
How does it work ?
The truck (0-15cbm) or the container (15-76cbm) comes to your place.
You load your belongings, already packed and ready to go, into the truck or container. You have 3 hours to do so.
In the case of an LCL shipment, we will palletize your personal effects at the nearest port warehouse.
Time to talk about the international shipping, sea or air freight. Obviously, the transit time will depend on the port of departure, the port of destination and the shipping line as well.
Arrival at the port/airport, the customs clearance step begins (on average 5 days).
Delivery in your new house or apartment.
Your international move is over, welcome to your new home!
Your commitment
---
Make sure you do not forget anything when declaring the items on the valued packing list
Make sure you do not load objects prohibited to import in Thailand
Our engagement
---
We are recognized professionals of the international removal. The ECO package accounts for  around 1/3 of our sales. We totally master this service, down to the last detail.
Your involvement is limited to the packing and loading part, no more. All the upstream and downstream aspects are handled by our services, door-to-door.
*Please note that our packages are just examples. We adapt our offer to your needs: your timing, your belongings and your budget to provide an optimal solution for your move. Your satisfaction is our success!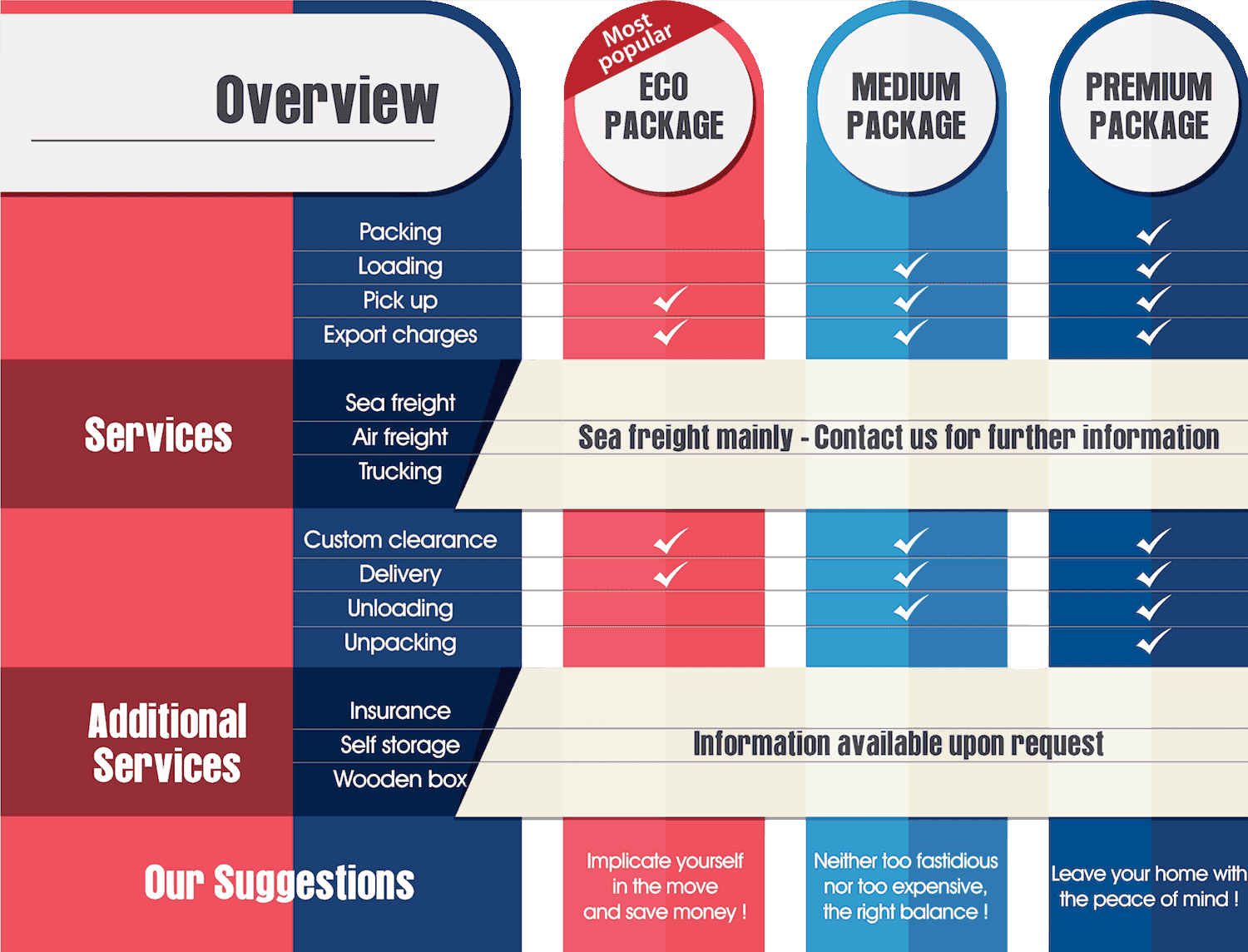 Organize to move alone
You have decided to manage the situation from the beginning until the end ? without outside help, it is to your credit but do not neglect some steps to follow if you do not want to be completely lost. Moving alone is not an easy task or at least it requires a minimum of organization.
List the objects and furniture that will move
Before you can even pack your belongings, make a list of what you are moving, asking yourself what you need, what you want, or need to replace. In the office, see if you prefer to sell, give or keep, among your furniture and objects.
Move from one point to another
You now know what affair you are following, how to transport them. If you are not too busy, you can opt for round trips by car, or ideally for the rental of a small van to place a maximum of things. It obviously depends on the distance that separates you from your future home. If there are many kilometers between the two, prefer to invest in renting a van so you won't have to multiply the journeys.
A boost on the day of the move
From the start to the end, you will have to go through the gentle tasks of loading and unloading. You are alone, so try to make your work easier by providing the appropriate boxes and cartons, with handles to carry them more easily. You did not want movers, but rather than play hard to the end, try to get help from some of your friends. You will save precious time and limit physical risks.
Visit places when moving in
If you have found caring people to help you, before you even start your whereabouts from the room to the truck, discuss the organization to follow to save time. First, assign a role to each one by arranging the loading and moving. For unloading, have your team members visit your new home by giving them the name you gave to each piece on the packing boxes.
How to handle heavy or fragile objects?
In order not to end up with worries that you would have gone well in your future ex-housing or your personal belongings, some reflexes have to be adopted to avoid breakage. We will detail all the tips in the next paragraphs.
Think of your floors by moving
No, you are not a superman, and now you can't bear a wardrobe or mirror that is twice your size without a little help. To avoid any traces on the floor and to avoid damaging yourself, avoid dragging furniture, bear them. Drag at most the lightest of them. Another little tip, flat cardboard falls to slide under heavy furniture, like a piano. It will help you to remove them.
The conveyor belt of the mover foreseeing
Always avoid skinning your floor, provide yourself with carrying straps, they will relieve you a little for the big furniture. You just have to slip them under the furniture, to adjust their dimension, and to raise.
Lower the furniture by the window
If you are convinced that your furniture is going through the door, you can try the experiment, but if in doubt, it is better to avoid the risk of a burst of wood by removing the door from its frame. If you are unsure of yourself and space seems too tight for the objects to pass, do not take any risk and call in the experts who will unload your strongest objects by the window.
Moving covers
The old plaids are there to help you protect your furniture, frames, mirrors but also the walls of the common parts. Dress your furniture in fabrics, to limit the breakage, and even if there is a snap, nothing will be shattered.
Sensitive objects
To avoid ending up with seven years of misfortune would be better than breaking a mirror on the way. An overpacking will not be too much. In the truck, put them in a place between two mattresses to protect them from any breakage. Another fragile object, lamp lampshades. It is preferable to remove them and set them apart, to protect them better. If some of your cozy items are in cardboard boxes, do not forget to mention "FRAGILE" on each side of the boxes.
SIAM Relocation - Best price moving company in Thailand !
Due to our attractive pricing, many customers trust our services and we thanks them. Stop to overpay the services and save money with our tailored package matching will all type of removals, from small volume to full house, let us find the best and cost-effective option.
Communication is important, which is why we strive to discuss in the most suitable way for you!