Art & Fragile items – International move
Pianos, cabinets, arts, ancient items, sculptures … What anguish to the idea of ​​moving them. Yet you have no choice. You and all your belongings must now go to live elsewhere, in another city or abroad. How to do?
Whether you are private collectors, companies, public or private establishments you have to call a professional, it is impossible to handle it by yourself if you don't have specific packing skills. But what professional and with what guarantees?
Transport of bulky, fragile or high-value items
All types of property must be moved with the most delicacy but especially for those who are voluminous and/or heavy and optionally very old. Careful and meticulous attention is required. Your goods are unique and can not bear any damage. A whole technical expertise must be deployed in this type of transport. Improvisation has no place. Everything must be secured, marked, and assured. The answer to this type of request is a high-end move.
Siam Relocation offers to accompany you step by step in these delicate moments.
From packaging to transport, everything will be done with respect for your goods.

Siam Relocation, an expert in complex goods transport
To begin with, the protection and packaging of your goods will be tailor-made. Each piece has its characteristics that are unique. Professionals with long experience in handling this type of property will know what is best for transporting them. They are familiar with very specific techniques for carrying fragile and / or heavy objects and are equipped with appropriate equipment.
Tailor-made boxes, special packaging, adequate protections, transport at a good temperature, unpacking, and re-installation at your request will be taken care of with seriousness and competence.
Moving a work of art or a voluminous asset is very often a challenge that these professionals regularly face.
In addition, if you have to move abroad, all customs formalities will be taken care of by the carrier. Indeed, administrative forms to be filled according to the value of the goods transported must accompany works of art. Therefore, you will need to know the heritage value of the object that must travel to remain legally.
This is also essential for the insurance company and the mover to whom you entrust your goods and who is contractually responsible for it.
Whether the move is in the next town or 10,000 km, you will be accompanied and reassured to your destination. Depending on the country chosen, road, sea or air will be preferred. For Europe, Switzerland and Luxembourg, movers usually opt for the road. Your goods will often experience a long journey.
But do not worry, Siam Relocation maintains a trusted collaboration with agents of all modes of transport. This ensures a smooth transfer. In addition, your goods will be traced throughout their journey. Security guarantees, alarms and surveillance will be put in place at all stages of transport.
Moreover, if you have to store these goods for a short or long duration, Siam Relocation guarantees you a place completely secured and air-conditioned. A video-surveillance will ensure your property 24 hours a day.
A professional who has experience in this type of removal is therefore a must. Here, no question of appealing to amateurs. You might long regret it.
Ask these experts a free quote, a technical visit to discuss with you your specific needs, see your property, their fragility, estimate their volume. You will be able to put in place the whole organization which will allow your goods to arrive at good port in due time.
A professional mover's pack
Oversize and shape, glasses are not easy to pack. All the more fragile as they are valuable, they require adequate equipment and special packaging techniques so that no damage occurs during loading, transport, unloading, or storage.
Whether it is a complete service in Limoges porcelain or everyday plates, our movers take care of your dishes with equal care.
Dishes are a generic term, we also take care of the protection of vases, trinkets, statuettes, chandeliers, works of art and other fragile objects that require special attention and suitable packaging such as computer hardware.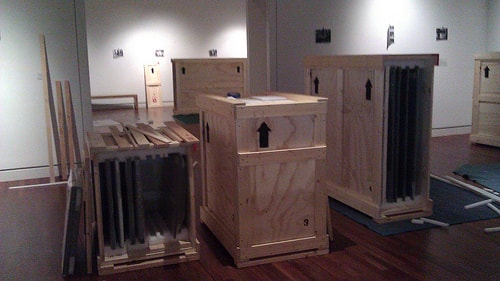 SIAM Relocation - Best price moving company in Thailand !
Due to our attractive pricing, many customers trust our services and we thanks them. Stop to overpay the services and save money with our tailored package matching will all type of removals, from small volume to full house, let us find the best and cost-effective option.
Communication is important, which is why we strive to discuss in the most suitable way for you!