Details and conditions for importing pets in Thailand
Would you like to move with your pet? SIAM Relocation offers this service, here is information about this very particular import. We will study your file carefully to ensure your pet a quick and safe trip.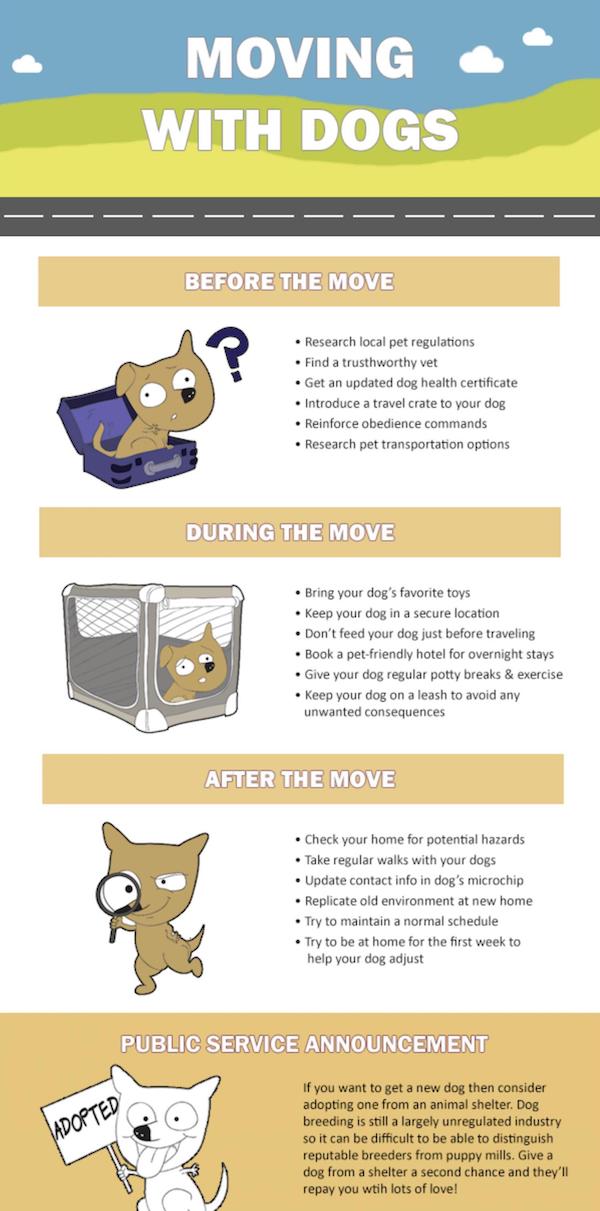 In the first part of this article, you will find out how to bring your pet to Thailand. Then, the second part will deal about how to leave Thailand with your pet.
Moving to Thailand with your pet
First, you need to know that moving to Thailand with a pet should not be something to worry about. Pets are well accepted in Thailand and to have them with you, you will just need to follow a quite simple administrative procedure. But still, it has to be done carefully, for the sake of your pet.
What are the health prerequisites?
This goes without saying, in order to move your pet into Thailand, you have to prove that your animal is healthy and up-to-date vaccinated.
SIAM Note : What you need to do is to ask an official veterinary surgeon of your country of departure to provide you with a health certificate. On this certificate will appear: 
The number of pets you want to transport and their species
The breed, sex, age and color and/or the animal identification (tattoo, collar, or chip)
The name and address of the owner or the kennel where the animal comes from
Moreover, you should take care that your animal comes from a safe area in terms of diseases. Your animal must be healthy, without any sign of infection or contagious disease.
The country in which your pet lives has to be free from rabies for at least one year, else, the animal should be vaccinated against rabies at least 21 days before the day of departure.
More particularly, dogs can be subjected to a test for Leptospirosis at their vet's office, less than 30 days before the day of departure. If the dog was already vaccinated (at least 21 days before departure), you don't need to go pass the test with your dog.
The rule of vaccination at least 21 days before the day of departure also applies to Distemper, Hepatitis, Parvovirus and Feline panleukopenia (for cats). But these vaccines are very often mandatory in most countries.
What is the administrative procedure?
It is actually quite simple. All you have to do is give some information to the Department of Livestock Development in Thailand.
First, you will have to download and complete a form with information about you and your pet.
SIAM Info : Then send an email explaining your situation and attach the form properly completed to the Department of Livestock Development at the following email address: qsap_bkk@dld.go.th
For any further information about this first step, you can go and check directly on their website, available in English: Department of Livestock Development in Thailand
In response, you should receive an import permit. Fill it out and send it back with the following documents: 
a copy of your passport
the history of your animal vaccination,
your address in your country,
the details about your animal as required in the health certificate,
the approximate date of arrival in Thailand,
your address in Thailand,
the name of the port of exit from your country.
Normally, that is all the paperwork you will have to deal with to bring your pet with you in Thailand.
SIAM Advice : If you require, our pet relocation team will manage all steps for you, so do not hesitate to contact us regarding such matter.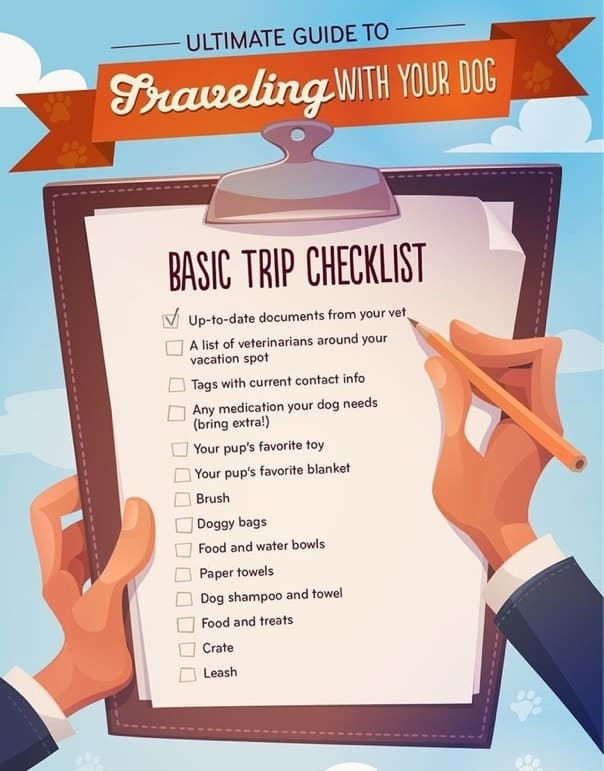 Practical information
For your pet travel, you will need a special cage. Indeed, airlines require that you install your pet in a nose-and-paw proof crate. Some even require that you install a bottle of water in the cage. It may not be mandatory but for the well-being of your animal, this is a good investment.
Of course, there are various ways to transport your animal to Thailand. But the most common is to choose the plane travel. According to the company with which you will fly, your animal will either go in the baggage hold as an excess baggage or be with you as a cabin luggage, but it is quite rare.
Ship your pet by air freight
Suvarnabhumi pet import department
As plane transportation is the most common, we will see how you need to proceed once in the Suvarnabhumi Airport (most of international flights to Thailand land at this airport). Something you can do as a precaution is to ask the hostess when you are checking in to warn the airport that an animal is flying with you. This way, a veterinary should be present in the airport and you will save some time.
As for any plane travel, you should disembark, pass through immigration and get your luggage at the carousel. Then, you should head to the Oversized Baggage Area and there, get the animal in the cage and go and see the animal customs (between baggage claims 9 and 10), before taking your pet out the box!
After that, you have to go to the quarantine inspection area, where your pet is supposed to stay for 30 days, according to the law.
Fortunately for you, this law is rarely enforced. Yet, you will have to show all the papers to an officer and if you stay as polite as you can, you should get an approval and a stamp on your papers.
Then, you will have to wait a moment to pay the import duty (1000 baht) and leave with your pet.
Please be careful, the quarantine area service on Suvarnabhumi is only available during days of the week and between 8:30 AM and 4:30 PM. If you arrive when it is closed, you will have to wait until the next opening to deal with the officers while your animal will be put in quarantine area, at your own expense.
SIAM Advice : If you want to feel safer about your pet and your travel, you may also choose to take on a pet relocation company to have the process done without worrying. According to the company you choose, only a few administrative steps will be needed.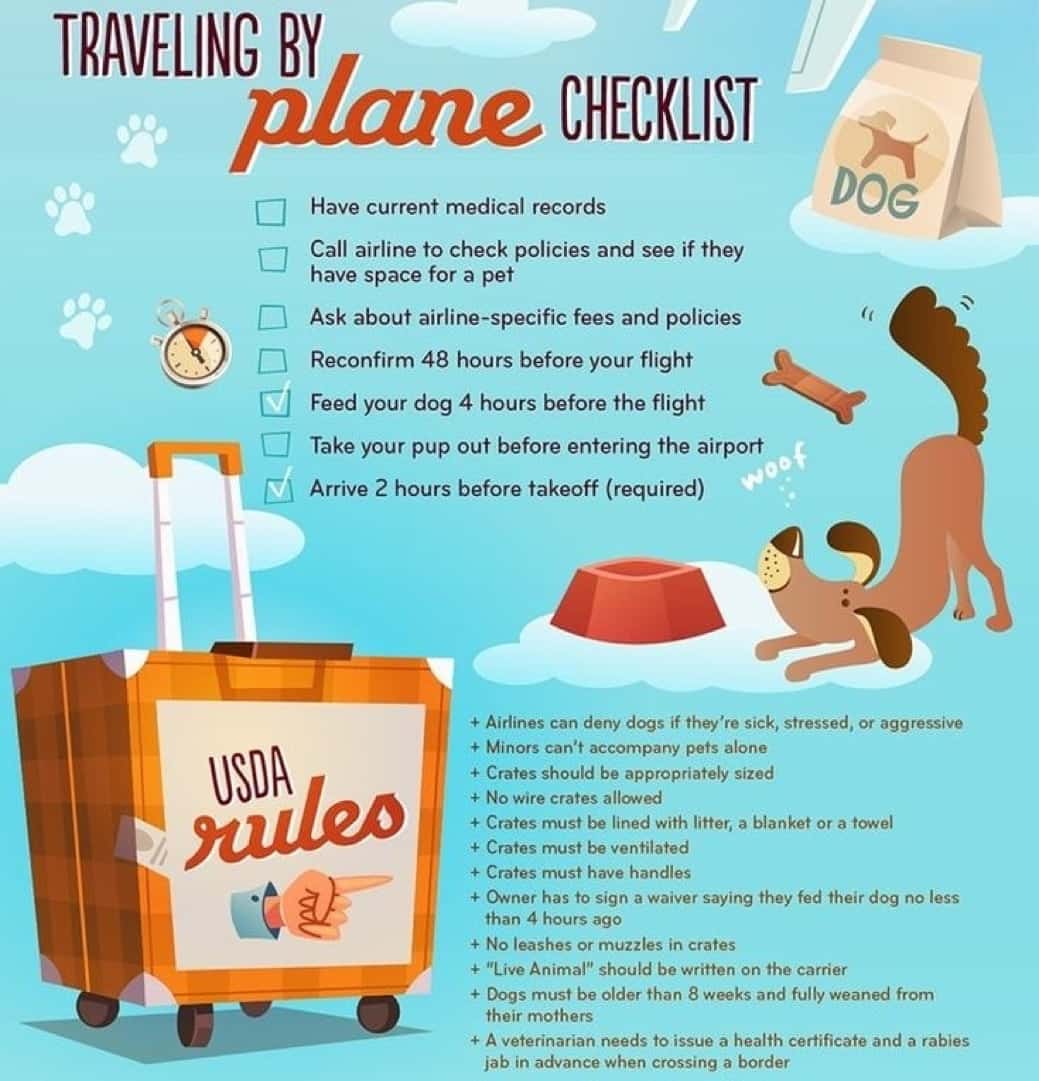 Experiences
If you want to hear the experience of people who already moved their pets into Thailand, many blogs host such subjects. Some of the experiences that you will read will encourage you in the process, others won't but you should always be careful as what you find on a forum can be wrong, misunderstood or exceptional (because of the animal for instance). It is your duty to get informed about the status of your pet.
For instance, on a forum, someone was surprised that his demand had been rejected for his American Staffordshire Terrier whereas it is one of the banned breeds in Thailand.
Yet, on forums, you can find interesting testimonies regarding the country of origin of the animal.
More generally, we find short messages of people who brought their pets to Thailand from all around the world (Australia, Europe and North America mostly). Most of the time, the only risk encountered in travel is that the animal has to stay in quarantine area for a few days.
Further details concerning some countries of origin
For each country, you should proceed as described above. In addition of the above-mentioned process, we would like to share you some advices regarding some countries.
US and Canada
As these dogs are especially present in the North American continent, we prefer to remind you that Pit Bulls and American Staffordshire Terriers are the two banned dog breeds in Thailand. Pit Bull breed includes American Pit Bull Terrier, American Bully, American Bulldog and Staffordshire Bull Terrier.
European Union
In European Union, your certificate of vaccination against rabies can't date back from more than a year. Air-France/KLM company seems to offer the best transportation price for your pet. Their price for an animal flight in the baggage hold is a fix price whereas most companies charge on every kg above the standard baggage capacity.
To sum it up
Finally, bringing your pet to Thailand is not that big a deal. You will cautiously go through some very important health controls and then you will have to send all your information to the Department of Livestock Development. Once in Thailand, you and your animal will benefit from a very good health service, sometimes even cheaper than in western countries.
How to leave Thailand with your pet?
As pet travelling is somehow internationally ruled, the process to leave Thailand will, to a certain extent, look a lot like what you have to do to bring your pet in the country. For this reason, we invite you to refer to the content above, and we will detail the arrival process for some countries.

Once more, whether you go to Thailand or you leave the country, we remind you to pay close attention to your airline company conditions.
Leaving Thailand with a pet
All animals must be inspected by the government vet before leaving the country. For this reason, exactly three days before your departure, you must go to the Bangkok Suvarnabhumi Airport Custom and Animal Quarantine Office. During this inspection, you will need several documents.
A rabies certificate, with all the contact details in English of the vet who made it.
A copy of your valid passport
Your flight details
Your pet's micro-chip number if your animal has one
*Then, once at the office, you will have to fill in an export request form.
SIAM Info : After conducting the health check, the government vet will hand you the documents you require for your travel and charge you 50 Baht per animal. Do not forget to have your original pet health certificate, the airport vet certificate and the export permit with you when you travel, three days later.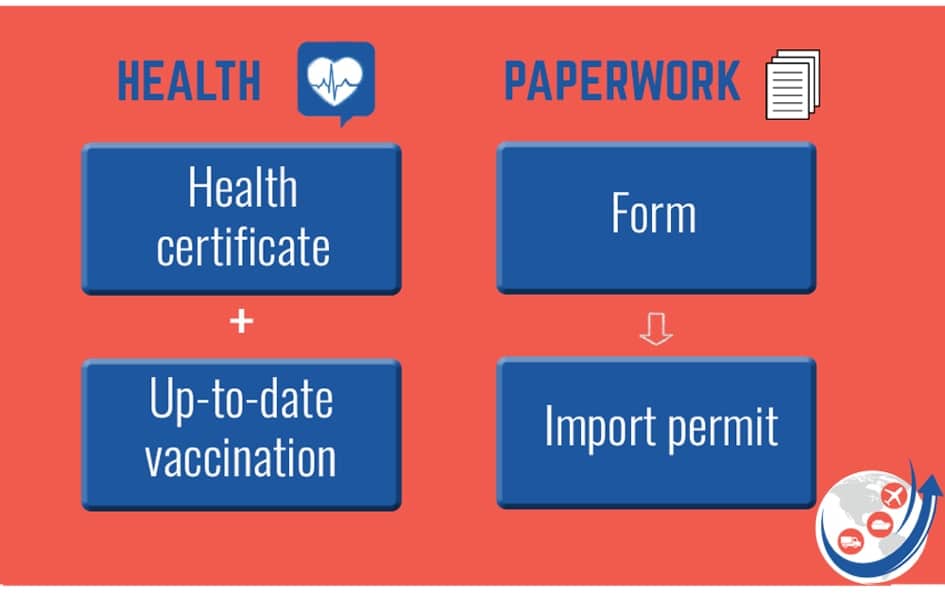 Australia
In Australia, the Department of Agriculture and Water Resources has implemented very strict conditions on animal importations. The Department classifies countries in four groups. Thailand is part of the fourth group for sanitary reasons, which means you can not import your pet from Thailand to Australia directly.
Then two solutions exist. You can either move your animal to a group 3 country and then follow the procedure for importing an animal from group 3 countries, or move your animal to a group 2 country, stay there for 6 months and then follow the procedure for importing an animal from a group 2 country.
European Union
The first step to import your pet to any European Union member country is to have it microchipped. All the vaccination requirements have to be done after the microchipped is implanted. From Thailand, you will have to wait at least 30 days after the rabies vaccination before the next step.
After the 30 days, your pet will have to pass a Titer test for which you will have to send a blood sample of your animal to an approved laboratory. The results of the test will determine if your pet has to go through quarantine before entering the EU or not. The results of the test will be valid until the rabies vaccination expires.
SIAM Info : As conditions may vary a little according to the country you want to move your pet to, we invite you to get information directly from the governmental websites: Imports pets from non-EU countries
India
Animal importation to India is very regulated. If you want to do so, you have either to be an Indian citizen and to have been out of India for over two year, or if you are not an Indian citizen, you must be moving for work and undertake what they call a "Transfer of Residence".
SIAM Info : Further information about moving pet to India, contact our experts!
USA
As in any country, rabies vaccination is required for all animals entering the United States coming from a country that is not rabies-free. Dogs have to be at least three months old before getting vaccinated against rabies. And a dog has to be vaccinated against rabies at least 30 days before the date of arrival in the US. Consequently, a dog coming from a country where rabies still exists can't be younger than 4 months old.
For the US, the valid rabies vaccination certificate should include these information:
Breed, sex, age, colour and marking and/or the animal identification (tattoo, collar, or chip)
Date of rabies vaccination and vaccine product information
Date the vaccination expires
Name, license number, address and signature of the vet who dealt with your animal vaccination.
Name and address of the owner
SIAM Info : To conclude, moving pets to Thailand or from Thailand is not that difficult but requires a bit of anticipation. Particularly regarding health regulations that can vary with the countries. Administrative paperwork only results from these health concerns. Thus, when health pre-requisites are dealth with correctly, the rest should follow and you should not have any problem bringing your pet with you, wherever you go !
It is still not really clear for you ? Feel free to contact our moving consultant! Here you can fill our form, our SIAM experts will back to you within 48H!
Pre-Import Process
Anyone wishing to bring animals to Thailand must apply and obtain an import permit from the Ministry of Livestock Development (DLD).
The importer must personally submit an application (form 1/1) to import animals into the country to an official AQS veterinarian at least 15 days before importation. A copy of the importer's identity card must be attached to this application. Otherwise, the importer may designate a representative to submit the request, in writing (eg you can designate Siam-relocation for the process).
The Ministry (DLD) will examine known diseases in the country. To obtain the import permit, the animal must not present any contagious or serious disease. The importer must send the import permit (in English) to a competent veterinary authority of the origin country in order to prepare, inspect, test and certify the animals in accordance with the health requirement established by the Thai Ministry.
SIAM Advice : The importer must confirm the exact arrival date of the imported animals to an official AQS veterinarian at the port of entry to prepare all formalities for reception and inspection of the animal at least 3 days in advance.
Information Required
A health book in English, signed by an official veterinarian of the government of the origin country, mentioning:
the number and species,
race, sex, age and color or other identifying information
Name and address of owner or breeder of origin,
the certificate of the conditions to below.
Dogs and Cats
Animals must come from an area where animal diseases are under control. They must be healthy, free of signs of any infectious and contagious diseases, including ectoparasites at the time of export and able to travel.

Animals must be vaccinated by an approved veterinarian at least 21 days prior to departure. The importer / owner must bear the expenses incurred.
For dogs, 2 cases:
The dog is vaccinated against leptospirosis at least 21 days prior to departure.
The dog is subjected to a leptospirosis test with a negative result during the thirty days before departure.Animals should be vaccinated against other infectious or contagious diseases, namely Distemper, Hepatitis and Parvovirus, within 21 days of departure.
Animals must be carried in sealed cases designed to avoid any risk of injury or unnecessary suffering. The animals may not be exposed to other animals or released during transit (except transit area with approved quarantine area).
Upon arrival in Thailand, animals are quarantined for health testing. They can be treated if necessary. If the tests do not prove conclusive, the animals are returned to the country of origin without any compensation.
SIAM Info : To have further information about this topic, you can visit this article from the Thai embassy in Washington : Bringing Pets Into Thailand
DocShipper info: Do you like our article today? For your business interest, you may like the following useful articles :
DocShipper Advise : We help you with the entire sourcing process so don't hesitate to contact us if you have any questions!
SIAM Relocation - Best price moving company in Thailand !
Due to our attractive pricing, many customers trust our services and we thanks them. Stop to overpay the services and save money with our tailored package matching will all type of removals, from small volume to full house, let us find the best and cost-effective option.
Communication is important, which is why we strive to discuss in the most suitable way for you!