DocShipper is a French company based in Hong Kong specializing in international logistics, including international moving. 
Nowadays, the Europe-Asia axis is now very popular for relocation, a lot of people want to move from their countries and relocate to another to live a new experience.
Our expertise in international moving makes us among the market's leaders. Personal effects transportation differs from traditional transportation in terms of regulations as well as customs procedures.
Our main goal is to make your move a success and to provide you with modern services that suit your needs. Our expertise allows you to save much time and, more importantly, we will limit the risks incurred in your process.
 We've created this guide to make your move as easy as possible. Please follow these steps for the best expatriation experience.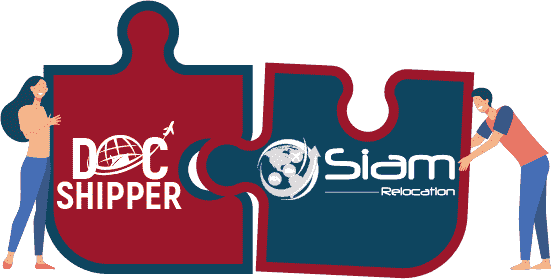 Let's introduce ourselves to you, SIAM relocation is a relocation company specializing in international, local, and corporate moving.
Our mission is to accompany you throughout the process from beginning to end (packaging 📦, transport 🚚, customs clearance 📄, insurance 💼).
International moving to China 
DocShipper handles every aspect of the relocation. Our employees have provided a comprehensive service, including international moving, furniture storage, insurance, door-to-door service, expatriation assistance, and Visa and Immigration Services.
The following are the various modes of transportation that we use:
Complete container

for relocating your home or some personal furniture

Sea transport

(LCL) for small volumes

Air freight

when small volumes and time constraints must be met

Door-to-door

will manage your move from start to finish, from packing to unpacking.
We are accustomed to developing trusting relationships with our customers as well as professional relationships that fully meet your needs.
Our teams speak fluently in French and English, you can request a phone interview at any time, or you can send us a message. 
Your needs are our responsibility !
Shipping Personal Effects to China
Customs regulations:
The customer should travel to China to do the customs procedure before the arrival of its merchandise. All the merchandise will be subjected to an x-ray examination. Local customs authorities will physically inspect between 20 and 30% of personal belongings.
Taxes calculation
Air transport taxes are typically 30% higher than maritime transport taxes. If you are importing your personal effects in multiple shipments, you must make a declaration of all the procedures. Each residence permit is limited to one shipment (by air or sea). The second shipment, whether by air or sea, will be taxed. If the final destination is Pekin, these permits must be asked for all at the same moment.
Before the

shipment's arrival

,

property owner

and

employer registration

must be approved. Household goods and personal effects are taxed for Chinese citizens with foreign passports and foreigners who stay in China for an extended period of time (and do not have a residence card).
The shipment cannot be delivered to the final destination address for foreigners who

do not have a work permit

or a

residence card

, resulting in

additional storage and storage fees

. Those with a permit

valid for less than

a year will be taxed on all imported personal effects.
Chinese passport holders should avoid entering the country more than once

in the 15 days preceding

their personal belongings' customs clearance process. Otherwise,

noncompliance

may result in penalties and delays in customs clearance.
All charges (import/export) related to transport to China will be subject to

a 6% VAT

. These fees include ocean freight and any other shipping-related costs.

This is a government tax that applies to customs regulations and transportation contracts

.
Chinese citizens who return to China

without proof of overseas residence

will be subject to up to

100% taxation

on their household goods and personal belongings. 

Returning Chinese citizens can send goods by sea if they have lived abroad for at least one year, and by air, if they have lived outside the country for at least six months.
SIAM Note: The VAT tax, however, does not apply when the bill of lading fees are paid outside of China. Customs and quarantine centers can take up to two weeks to complete the necessary checks.
Each province has different immigration requirements
Shanghai port 
New condition: Import Marine Shipments 
The labels of all incoming products must be in accordance with the name on the passport used in advance and verified by customs.
Any non-conformity may cause the shipment to be halted and suspend the final inspection. In addition, additional fees will be assessed, and other conditions may be imposed.
Customs regulations and necessary documents
New condition: Inbound Marine Shipments for Foreigners 
Carriers who apply for a valid residency permit and a work permit for a minimum of 12 months will be automatically granted an export permit for household goods. An explanation letter must be provided if the period is less than 12 months. The agent in Shanghai will be able to assist you with this.
Only long-term residents may import or export household items or personal possessions to or from China. Only personal belongings can be imported or exported by short-term visitors.
The workers' spouses are subject to the same rules if they apply for a work permit in the Popular Republic of China for a period of 365 days or more while holding a valid resident permit for at least 365 days.
In such cases, the beneficiary is permitted to import household goods (and personal effects) if their work permit is valid. Spouses of self-employed workers must follow the same rules. They can ship household goods and personal belongings if their residence permit in China is valid for 365 days or more; if the validity is less than 365 days, they can only ship personal belongings.
The original passport and work permit should be with the reservation for sea transportation. Given the time constraints, all relevant information about the goods' transportation must be transmitted before the goods are packed. Any delay in obtaining necessary information may result in a delay in customs clearance and the delivery of the passport to the client.
Customs and quarantine can take up to 5 weeks to complete the necessary checks.
Shanghai Airport
When returning to China, citizens must declare the value of their luggage by completing the baggage declaration form. The declared amount will be deducted from the 5000 RMB duty-free allowance. Declarations worth more than 5000 RMB will be subject to a tax upon entry into the territory.
Shenzhen
When submitting residency application forms (provided by the officer), applicants must be physically present, accompanied by the officer at the destination and the representative of the public security bureau. During this trial, the original passport is required.
Xingang Port
All shipments of household goods to Xingang Port must include cargo labeling that, in full and numbers, matches the invoice for goods loaded into the container. Any omission could result in the container being immobilized for two months before it is handed over.
ps : Inbound and outbound shipments from the ports of Shanghai, Shenzhen, Tianjin, Wuhan, and Chongqing are subject to a 6% VAT.
SIAM Info: After that, the customer will be given a receipt. The procedure takes between six and twelve days. For more information on this new requirement, contact your destination agent.
SIAM Note: For permits less than 365 days, an explanatory letter is required.
Necessary documents
Passport and Letter of Authorization –

Work permit (valid for one year)

Residence Card / Residence Permit (valid for one year)

Proof of Employment (ideally in Chinese) from the employer or the Chinese host company bearing witness that the applicant will be a foreign resident of the office or a foreign expert.

Health certificate – complete blood test certifying the absence of diseases.
Letter of commitment – issued by the liaison office, notarized

Customs declaration (license, pre-approved prior to arrival of goods)

Customs declaration (packing list of products)

Application for sealed customs letter – 3 copies

Import permit for personal effects: validity of 3 months

Port of Shanghai: Only shipments destined for persons with a Residence Permit and a Work Permit of at least 366 days are allowed for import into China. 

For

groupage shipments

not exceeding 5m3, none of these documents will be requested.

A document listing the goods and quantities imported. This document must be sent to the local authorities and written in Chinese.

A document certifying authorization for the importation of personal effects shipped to China (by air or sea). The destination agent can fax this document.

Certificate of Origin – can be requested

Detailed list – in English or Chinese: objects must be listed and described by categories. Wooden crates are not allowed.
SIAM Notes :
For maritime transport: Notification of arrival completed by the customer before the shipment has reached the port.
For air transport: Baggage Declaration form should be made before the arrival at the airport and stamped by customs authorities – this is necessary for all shippers
Diplomatic status
For diplomats, imported household goods, automobiles, and motorcycles are exempt from taxes and inspection. Diplomats must be physically present in China before their shipment arrives to undergo any customs procedures. The customs control process takes about ten days.
Necessary documents
Certificate of the Consular Office

Passport/Diplomatic Visa & Diplomatic Card 

Import Permit – Obtained by the Embassy

Letter of notification from shipping company (valid once the ship arrives at the port)

OBL or ABL – Original

Detailed inventory – in English or Chinese

Pro-forma invoice
Returning Chinese citizens
Returning Chinese citizens must have a visa from their home country. 
They must have spent at least 12 months abroad in order to import household goods tax-free. 

 They must not return to Chinese territory more than once every 15 days, or they will be subject to customs duties for their shipment. 

Individuals who return to China with a professionally dependent passport in the city of Shanghai should contact the regional customs authorities.
Restricted and taxable items
Tobacco –

800 cigarettes (400 for Hong Kong, Taiwan, and Macau for permanent residents). 

Alcohol – 

4 bottles are allowed for foreigners.

2 bottles are allowed for Hong Kong, Taiwan, Macau, and for Chinese passport holders.

Permanent residents: Consult with your agent regarding other ports and confirmation of deposition.

Alcohol is not allowed in the port of Shanghai regardless of your status.

Furniture, lamps, and golf club – 

Chinese returnees are not allowed to import furniture.

Perfume – 

In reasonable quantities only for personal use.

Books –

letter of explanation is demanded: title, abstract, subject, place of purchase, value, and total number of books

Antiques and works of art –  

it is recommended to photograph each of them and must be registered in advance prior to the import process to avoid reshipment to the country of origin

Electronic devices – 

A detailed list written separately from all other lists is required. Size, model and purchase value must be included in this document. 1 camera, 1 VCR and 1 processor are allowed quantities; Any additional items will be subject to a 20% fee.

Personal computers with special encryption capabilities must be approved before sending
Mobile phones – require an import permit.
Golf clubs – 

1 golf club is allowed, any additional golf club will be taxed.
SIAM Note: Taxes on Tobacco are applied only if the local authorities find that the permitted number has been exceeded.
SIAM Note: returnees of Chinese nationality may import a maximum of 10 books.
SIAM Info : Different taxes are applied by local customs authorities depending on the nature of the imported items and the regions/port of import. Any restricted/taxed items must be loaded next to the container for easy control. Antiques must be declared before the departure of the expedition.
Prohibited items
Firearms and ammunition of all kinds, as well as firecrackers and children's toys.

Narcotics, psychotropic substances, anaesthetic drugs.

Obscene pornography, objects, magazines, videos, and software.

Food/Beverages – allowed only for diplomatic status.

Reproduction of publications and videos protected by copyright.

Seditious and treacherous materials.

Lighters in the shape of a gun or in the shape of a revolver.

Chewing tobacco and any other tobacco products.

Chewing gum, counterfeit notes, and change.

Animals on the endangered list

Hides, horns, skins, furs, fossils, corals, and objects from the list of endangered species 
You find on this site CITES Convention the list of endangered species
Seeds, soil, fertilizers, and pesticides.

Pool table – Only at CHENGDU port.

Grand pianos or half-tails, photocopiers, faxes, radio transmitters.

Maps or globes depicting Taiwan as an independent state or depicting borders other than those officially communicated by China are strictly prohibited and will be confiscated with possible fines. 
Any object that includes maps of colonial periods (Sin kiang aspirations, Manchuria, or foreign concessions) is also prohibited for import.
Necessary documents
Health Certificate – 7 days before the departure date

Vaccination record – Rabies vaccine, carried out at least 30 days before the date of arrival and a maximum of one year before the date of departure.

Entry registration – less than 2 weeks
Vehicle importation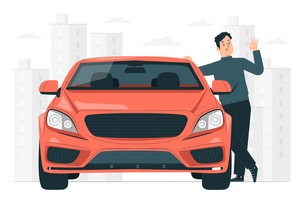 Diplomatic status entitles you to import a vehicle and exempts you from paying any taxes, including those on motorcycles. 
We strongly advise others to not import a vehicle. Only left-hand drive vehicles without conversion are permitted.
Vehicles, with a production date before 1 January 2005, will be registered only after an examination, at the expense of the shipper, and will be charged 1,200 USD. 
All vehicles must be registered for the first time in Beijing and meet EURO IV standards.
Remark: DIESEL vehicles are not permitted.
Necessary documents
Logbook, chassis, engine number, registration number, and detailed description of the vehicle

Import Permit – approved by customs authorities before the importation to China

Invoice, Registration, and Ownership – Originals

Documents justifying the age and value of the vehicle.
Terms & Conditions
Permanent residents of Hong Kong, Taiwan, and Macau do not have the right to vote in the People's Republic of China. 
Long-term residents are all non-PRC citizens who have a Work Permit and/or a Residence Permit valid for

at least 365 days

. 

All non-PRC citizens with a Work Permit and/or a Residence Permit valid for less than 365 days are considered

short-term residents

.
Entry and exit requirements
The new regulations affect the transfer process. 

Residence Permits are available in 15 days. 

While waiting for their residence permit, foreigners can arrive with their visa, obtain a Work Permit, and use health services.

To leave China, you must obtain an exit visa. If you have overstayed your visa, you must apply for an extension from the

Police and Security Bureau

before returning to your home country.

If one of the parents has Chinese nationality, the child is considered a Chinese citizen. If you want to travel with your child outside of China, you may need to contact the local Public Security Bureau for more information on obtaining the necessary documents.
SIAM Alert: Foreign citizens living in China are required by law to carry their Residence Permit with them at all times. If you do not follow these rules, you may face fines and, in some cases, expulsion from the country.
SIAM Note: When it comes to religious literature, including Bibles, Chinese customs officials are extremely strict. Foreigners are permitted to bring religious works only for personal use and in reasonable quantities.
Remark : Any disclosure of religious literature to others is punishable by 3 to 5 years in prison.
Prohibited Diseases 
Certain diseases are prohibited for foreign visitors and residents of China. Please check the Embassy of China's website before departing. 
Hepatitis E

is common in northeastern and northwest China

hepatitis A

is widespread throughout the country

Hepatitis B

is a highly contagious disease

Japanese encephalitis

should be avoided, particularly in rural areas

Avian influenza

outbreaks are common

SARS

(Severe Acute Respiratory Syndrome) is also common.
Fumigation of wood packaging materials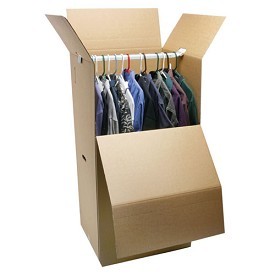 The Republic of China's General Administration of Quality Supervision, Inspection, and Quarantine of Living Persons have published ISPM 15 standards for wood-based packaging materials (WPM). 
The regulation went into effect on June 1, 2005.
Failure to comply with shipping conditions
Failure to conform to shipping conditions can lead to one of three results:
Merchandise will be returned to the sender

The goods will be separated from the non-compliant packaging material. . Packaging material may be destroyed.

If the goods cannot be separated from the packaging material or returned to their original destination, then the goods will be destroyed.
Remark : These facts can cause additional charges supported by the importer
SIAM Info: The information in this article is provided by the local customs authorities. They may, however, be subject to changes over time. It is your responsibility to bring your household appliances and personal belongings into the country. You will be held accountable for any violations of Chinese customs regulations. For more information on this subject, please contact the appropriate authorities (embassy or consulate).
Why move to China?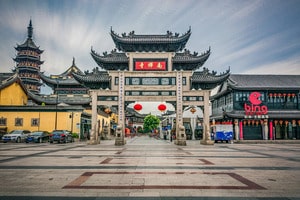 Even the most seasoned expats may find it difficult to relocate to China. China has the world's third-largest land mass and the largest population, with just over 1.33 billion people (23% of the world's population). 
That's why the places are crowded due to the large number of people living in cities.
China is a country rich in culture and history, both of which revolve around their ancient civilization. The country's vastness makes it a fascinating place for expats to live and explore, and there are many places to visit.
China has a population of 92% of Han, with 55 other nationalities accounting for the remaining 8%.
While China has been under communist control since 1949, it is currently undergoing social and economic development, with significant funds invested in the country's infrastructure. Previously high trade barriers are being reduced, and the country as a whole is becoming more attractive for international offshoring.
China's booming economy and bright future make it a popular destination. Many Westerners live here and teach English, while others are offered internal positions in multinational corporations. 
SIAM Info : There are many expat groups that can assist foreigners in integrating and making new friends.
China as an expat destination
Moving to China can be exciting as well as frustrating. Living side by side with different people provides expats with a valuable experience that is very enriched and constructive. However, it is also a place with significant challenges, hampered by language barriers and different cultural attitudes.
The cost of living in China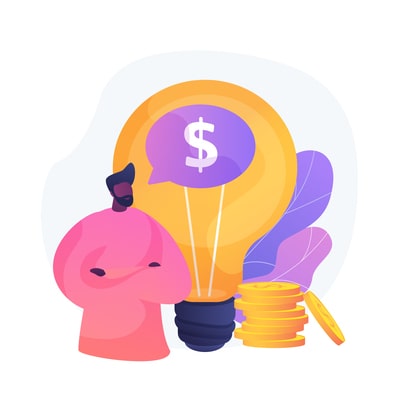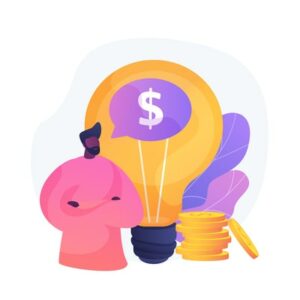 The cost of living in China is frequently miscalculated. It should be remembered that China is still a developing country with a very low standard of living for the majority of the population. However, the majority of expats are paid significantly more than locals, and the low tax rates mean that expats often have a higher standard of living than in their home country. 
According to Mercer's 2012 Cost of Living Survey, the cost of living in China's major cities has risen, and Chinese cities have remained among the most expensive in the world. Shanghai was named the most expensive city in China in the sixteenth position in the world, followed by Beijing in the seventeenth position.
Expatriate employment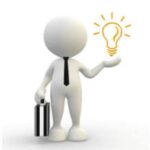 Expatriate employment in China has changed a lot in these recent years. 
A large proportion of expats in China work as teachers in the region, and there are always opportunities for those who want to teach English. Other opportunities for foreign workers such as accountants, financial analysts, and managers are in high demand.
Expatriates with technical (IT, manufacturing), financial (CPA, CIMA, GAAP), or international marketing skills and experience may be able to find suitable work in this country. 
Ps : Chinese language proficiency is almost always required.
SIAM Alert: We will help you throughout the process from beginning to end (packaging 📦, transport 🚚, customs clearance 📄, insurance 💼). Contact us right now !
Language 
In China, 70% of the population speaks Mandarin (Putonghua, based on the Beijing dialect), while the remaining 70% speak Yue (Cantonese), Wu (Shanghaiese), Minbei (Fuzhou), Minnan (Hokkien-Taiwanese), and other minority languages. 
English is becoming more important as a business language.
Climate
Because of its vast size, China has a diverse climate. 
In

the north

: Summers are short, and winters can be bitterly cold. 
In

the central region

, along the Yangtze River Valley, Summers are long and humid, with extremely high temperatures. Winters here are also bitterly cold, with temperatures regularly falling below freezing. 
Summers in

southern China

are hot, and winters are short.
What you need to know before moving to China
All

contracts

you need to sign in China will always have an

English version

and a

Chinese version

. 

Health care in big cities is available, but some rural clinics may refuse to provide treatment to foreigners. You should check with local hospitals in advance and always make sure you know a proper clinic in case of an emergency.

Many Chinese public hospitals don't

accept

foreign medical insurance

; so you should

find suitable insurance in China itself

.

Checks

are

not accepted

as a valid method of payment in China.
SIAM Alert: In case of dispute, the Chinese version of the contract will first be taken into account. So you should always check contracts before signing them.
SIAM Tip : As an expat living in China, you should take pictures of their furniture and personal belongings as proof or ownership in case of loss or theft.
FAQ | Moving to/from China
What pets are allowed in China?
In China, only dogs and cats are permitted. Each passport holder is only allowed to move with one pet. Pets must be quarantined for 30 to 45 days, depending on the airport. A specialized inspector is also in charge of the animals. These steps will incur additional costs, which will be supported by the pet's owner.
What can a difference in inventory and shipping invoices result?
Port of Shanghai: Any non-conformity between the inventory of personal effects and the shipping invoice may cause the shipment to be halted until the customer clarifies the situation. The customs authority reserves the right to require the person in question's presence in order to obtain an explanation.
Is there any additional cost in the case of a delay or compensation?
Additional costs incurred as a result of delays, damage to goods or return of goods will be in the charge of the customer or the local agent. Customs authorization and inventory list must be perfectly aligned. Some ports of destination require a baggage declaration. For more information on the various conditions, contact your agent.
What paperwork is required to import from China?
Health certificate (7 days prior to departure) Vaccination record (Rabies vaccine administered at least 30 days before arrival and up to one year before departure). The entry registration deadline is in less than two weeks.
DocShipper info: Do you like our article today? For your business interest, you may like the following useful articles :
DocShipper Advise : We help you with the entire sourcing process so don't hesitate to contact us if you have any questions!
SIAM Relocation - Best price moving company in Thailand !
Due to our attractive pricing, many customers trust our services and we thanks them. Stop to overpay the services and save money with our tailored package matching will all type of removals, from small volume to full house, let us find the best and cost-effective option.
Communication is important, which is why we strive to discuss in the most suitable way for you!