Presently operating in many countries around the world, we customize our moving services for each client. When you relocate your home and family, you can rest assured that you will benefit from our expertise in getting all of your belongings where they need to be, across town, across the country, or even across the world.
Some practical tips to organize your move
Pack your clothes and linens in large plastic bags.
Do not hesitate to use large garbage bags to carry your clothes, towels, blankets, sheets and duvets. Indeed, the move boxes are not big enough to contain everything. In addition, plastic bags are more economical, more flexible (you can put more business there) and are more easily transportable compared to cartons.
You can also wrap towels and duvets your fragile items inside your garbage bags so as to protect them. Just make sure that your bags are resistant to prevent them from breaking or stumbling before you arrive. It is also advisable to indicate in a visible way that your bag is not intended for garbage! The only downside is that you will probably have to iron most of your clothes once you get to your destination.
Label your cartons with duct tape of different c
olors
Indeed, if you indicate on your cartons in which parts of your future housing are intended your business, it will be easier for you once your cartons have arrived at their destination. The ideal is to close them with large colored scotch which have a meaning for each piece: for example blue for the kitchen, green for the rooms, black for the cellar… No need to turn the cartons in all the directions to find the right face.
Do not empty your dressers
Why not take advantage of the space available in your chest drawers? They can accommodate unbreakable items such as books, CDs and DVDs, board games, etc. Make sure not to put small objects that might collide when moving your furniture. Avoid putting fragile items on it, instead opt for the trick of plastic bags, wrapped in towels or blankets.
Also remember to remove the drawers before transporting your chest of drawers or furniture in the moving truck. Once loaded in the truck, replace the drawers and secure them with tape to prevent them from opening during the journey. Do the reverse operation before unloading.
Only move the useful stuff
It is often difficult to part with certain things, whether from a material, symbolic or psychological point of view, but we advise you to give away or sell what you no longer need, thus saving on transport! Similarly, do not transport equipment that you plan to replace once in your new home. If you have a lot of "stock", think about organising a garage sale or yard sale.
Store your equipment and household goods in a storage facility
If you need to store part of your furniture or your business, the most economical solution is self-storage: all you have to do is put your goods in boxes, transport your furniture and organize your storage space. The company only takes care of providing the boxes and handling equipment, as well as supervising them.
Rolling Cases
Do you have suitcases or rolling cases? Use them to carry heavy things like books. Pay attention to your back, as you will always have to lift them to put them in your car.
Schedule your move to reduce your costs
During the low season, from mid-June to mid-September, when demand is highest, prices are 30-40% higher than during the rest of the year. By choosing the low season, you can save 20-25% and enjoy more flexible service.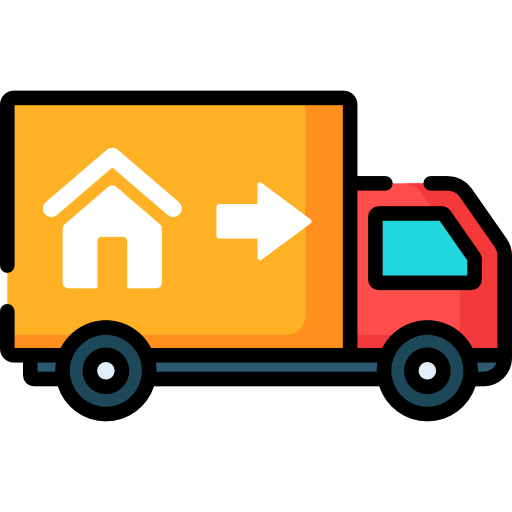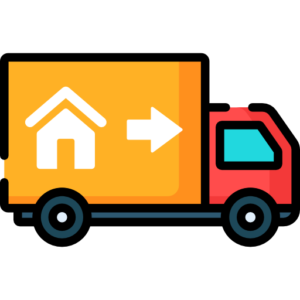 Getting accommodation while moving
Your move may take several months, so it is possible that your future accommodation will not be available immediately... If you are a student, the cheapest option is to stay in a youth hostel. Otherwise, try to find a room in a hostel, it's cheap and you can meet nice people!
Make sure that the previous owner or tenant does not terminate their "energy" contracts
To avoid having to pay the costs of opening contracts for heating, water or gas, try to make arrangements with the previous occupant: ask him not to terminate the previous contracts and to take only one reading. Opening a contract will cost more than a transfer.
Obtain transport boxes.
The cheapest way is to ask directly to the shopkeepers of your city, indeed it can represent a certain cost to buy them new. For large cartons, ask at home furnishing stores, for smaller sizes, ask at bookstores or cultural products stores.
The right equipment
In order to carefully pack your belongings to secure your international move to Thailand, you need to be well-equipped: packing boxes, hanging packing paper, bubble wrap, adhesive rolls, mattress covers, blankets... You can buy moving kits in Thailand at very reasonable prices. Prefer the original packing (if you have kept it) for the household appliances and electronics.
Packaging is successful when it is methodical and organized
A successful move is above all a well-organized and safe packing! The best advice we can give you is to be methodical when packing. The best way is to pack one room at a time, grouping objects of the same family, clothes, dishes, various objects... There are closet boxes to transport your clothes without creasing them. Don't forget to number each box, indicating your name, the contents and the arrival address.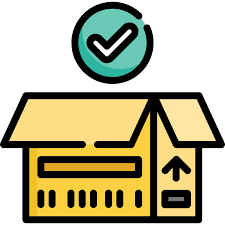 Keep the boxes opened whenever possible
Don't close all the boxes as soon as you feel they are full. Leave one or two open in each room so that you can put in a misplaced item that you might discover at the last minute. This will be easier if you want to add more things at the last minute.
Interested in our services? Need personalized information?
Our experts will answer you within 24 hours
FAQ | International move | Best tips
When is the best time to move?
The best time to move is usually the summer. However, summer is the busiest season for movers. Most people choose to move in summer because of the favourable weather conditions. So imagine that moving companies like DocShipper are extremely busy and if you don't plan your move in advance, you may find yourself alone. Therefore, you may want to consider doing it during the low season. The low season is usually winter and late autumn.
How to choose your packaging supplier?
Many companies offer different forms of packaging. So it's essential that you do the research to understand: what type of packaging is right for your product and which is best overall for your business.
How long does a move take?
A move can take more or less time depending on the distance between homes, the size of the load and the service chosen. It is impossible to say how long a move will take without knowing the size of the load and the distance between the new home and the old one. Each move is unique. It can take from one day to several days for long distance moves within France or international moves.
Is sustainable packaging as strong as traditional packaging?
In addition to being environmentally friendly, recyclable and durable, paper and cardboard food packaging are inexpensive and, above all, strong materials. They guarantee a certain security during transport by protecting products from transit risks.
DocShipper info: Do you like our article today? For your business interest, you may like the following useful articles :
DocShipper Advise : We help you with the entire sourcing process so don't hesitate to contact us if you have any questions!
SIAM Relocation - Best price moving company in Thailand !
Due to our attractive pricing, many customers trust our services and we thanks them. Stop to overpay the services and save money with our tailored package matching will all type of removals, from small volume to full house, let us find the best and cost-effective option.
Communication is important, which is why we strive to discuss in the most suitable way for you!