International move to Chiang Mai with Siam Relocation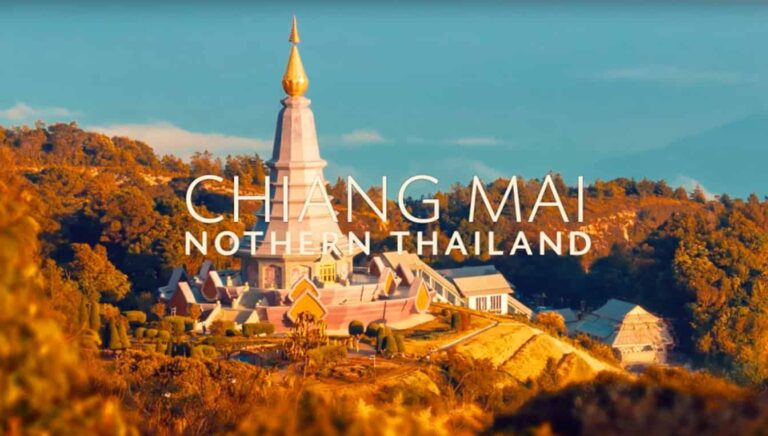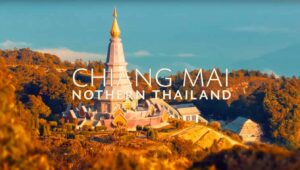 To find all this expatriates' information on the life and the work in Chiang Mai sets a lot of time.
Our guide of an expatriate in Chiang Mai is there to facilitate your moving to Chiang Mai. By beginning with embassies and consulates to obtain information on the local infrastructure, the guide covers all the aspects of the life of the expatriates in Chiang Mai.
Do you wish to move to the region of Chiang Mai?
SIAM RELOCATION company facilitates your life and can be your Chiang Mai movers. Also we will takes care of your furniture removal, it's packaging, its storage and its routing up to your new house.
Our staff tuned to your needs to propose you a custom-made service, a customer follow-up throughout your shipping and the best prices.
Expatriation to Chiang Mai
Chiang Mai is a city in the North of Thailand.
With an idyllic location among mountains, a wealth of the culture, and the history thanks to its temples and festivals and a recent boom in the industry, the moving to Chiang Mai, in Thailand, is a popular choice. It is also brilliant for families because there are many of the excellent schools.
DocShipper Advice : To ensure the safety of your goods, a good packing is very important, that's why you should contact a professionnal. Docshipper provides packing service in Thailand and can help you for moving to Chiang Mai, Thailand. We use padded covers to protect your furniture. Also, for better hygiene, we cover your mattresses with plastic slipcovers. Wardrobes boxes are available to ensure that your clothes stay on the hangers. For the most fragile objects, bubble paper is the best option. Contact our experts.
About Chiang Mai
The city and its province have a rather important population, with 1,65 million people registered on the census of 2007. Except for the urban area, certain people keep a rural lifestyle, tribes mountain dwellers living in approximately 1 000 villages representing 13 % of the total population
The province is in approximately 696 kilometers in the North of Bangkok (at approximately one hour of flight by air. And is situated approximately 300 meters over the sea level.
The total surface of the province, with its 22 counties, is 20 107 square kilometers.
The city of Chiang Mai enjoys an importing status because it is the second most big city after Bangkok, and produced a number of beautiful products in its cottage industry such as umbrellas, silverware, wooden furniture sculptured in the hand and pottery.
The climate in Chiang Mai
Chiang Mai benefits from a tropical climate all year long, with hot and wet conditions. The rainy season extends from June till October, the fresh season from November till February, and the hot season from March till May. The temperature averages around 28 ° C for the year. It can be a little fresher on the highest hills, whereas winter nights can be rather fresh. The hottest month is in April with temperatures achieving until 40 ° C. 
Find accommodation in Chiang Mai
There is a variety of available options of accommodation for the expatriates, going of condos to apartments and houses. Several English-speaking search engines are available to facilitate the relocation, in particular:
The prices tend to be very reasonable, with competitive price lists of insurance, and you could pay a fraction of what you would pay in Bangkok for a similar property. Condos is the best option if you want to buy, because the non-nationals are not authorized to possess lands in Thailand. The new condos in the suburb reach approximately 25 000 THB per square meter in suburb, until approximately 60 000 THB and more in the city center. These new properties are often directed to the tastes of the foreigners. 
The rent is also an excellent choice if you stay less for a long time, or maybe by looking for a place to buy. A new one condo is rented for approximately 12 000 THB a month, while for the same price, you can opt for a comfortable house in a suburb with a pleasant outside space. The city center is of a compact size, thus most of the districts are good to live, with local equipment, bars and restaurants to be discovered, but the zone around Nimmanhaemin Road is particularly popular with the international.
Other good places are around the airport Plaza Mall and around the zone of Payap University.
DocShipper Advice : Do you want to bring your pet ? As a moiving company Chiang Mai, SIAM Relocation offers this service, we will study your file carefully to ensure your pet a quick and safe trip. For more information, contact us.
Living in Chiang Mai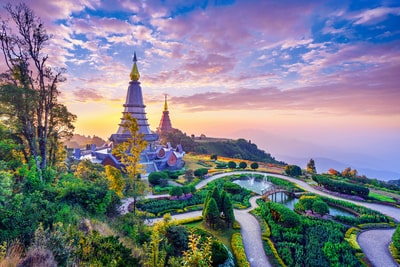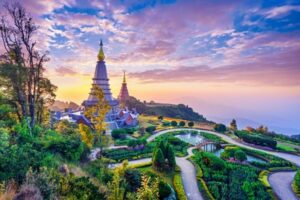 Moving to Chiang Mai, Thailand is an excellent option because she is not as fervent as Bangkok and keeps a charm of former days with its numerous temples while offering a myriad of possibilities of employment and study.
Education in Chiang Mai
Chiang Mai is an ideal place for the expatriates because of the abundance of his universities, including the University of Chiang Mai, the University of technology Rajamangala Lanna, the Chiangmai Rajabhat University, the Payap university, the Maejo University and the Far Eastern University.
If you want to learn Thai or to teach English as a foreign language, there are several middle schools specialized in this domain. For the young expatriates, there is also a big selection of schools, including several international schools in the outskirts of the city. Some of them were based on missionaries with a Christian point of view, such as Chiang Mai International School and Grace  School. There are also bilingual schools with a laic approach (Nakorn Payap, Lanna school) and a Buddhist school (Panyaden school), you should thus find there a which corresponds to the needs for your child.
Transport in Chiang Mai
Although the traffic in the center of Chiang Mai became a little more blocked these last years, he is far from being also chaotic as that of Bangkok. Most of people want to walk tuk-tuk when they visit Thailand, the picturesque three-wheeled vehicles which can sneak in the traffic. You will have to set at first a price with the driver, but it can be an economic and effective way(means) to obtain places. There are also songtaews, a kind of crossing between a bus and a taxi, small vans which have two rows of seats. To a lesser extent, there are also buses and taxis.
If you want to travel with your own rhythm, rickshaws, motorcycles, and bikes are all available on the rent at a reasonable cost. The conduct is on the left-hand side. Be warned that certain drivers have a rather devilish attitude towards the regulations(payments) of the road, then remain calm at any time.
Culture and leisure activities in Chiang Mai
Chiang Mai has a rich history and a wealth of cultural attractions.
That you visit for a short duration or a long-lasting, life in Chiang Mai will never be boring because the colored city has many hidden pleasures: Wat Prathat Doi Suithep is a very important temple, situated in the country and overhanging the city since his nest of the mountain. You can also see the beautiful waterfalls.
The expatriates living in Chiang Mai can also expect to visit Wat Chiang Man, the oldest temple of the city with Buddha's statue which would be almost 2000 years old. There is also Wat Chedi Luang, with a pagoda which was formerly 91 feet but which was reduced in the middle of this size in an earthquake of the 16th century; however, it is always the highest point of the city. At the foot of Doi Suithep is the vast zoo and the night-safari of Chiang Mai, and there is also an Aquarium, the biggest in South-East Asia, although it is at a certain distance.
The local economy
Chiang Mai is considered as its cottage industry, producing unique products that are very popular with foreigners.
An expatriate settling down in the city could make a career in his food and agricultural production, or in one of the emergent industries which are born in what will become a creative city in 2010: computing, digital contents, working design and software. It becomes easier to become a professor of foreign language in one of the international schools, with an available training in universities and middle schools, or you can write for one of the English-speaking newspapers. Chiang Mai is very important as the biggest and the most important city culturally in the North of Thailand.
Work permit for Chiang Mai
You need a license to work in Chiang Mai, as well as a visa B non-immigrant. Work permits are freed by the Department of the employment of the Ministry of Employment and the social welfare. It exists various durations available on various costs, but all must be renewed every year. For a maximum of 3 months, 750 THB, until 6 months, 1 500 THB, and a license of one year will cost 3 000 THB.
To postulate, you will need your title of residence, passport with a non-immigrant visa, local medical certificate, certificate of employment, three photos, a letter of transfer if you move within a company, basic school-leaving qualifications and all which could be relevant.
Your work will be written on your license and you have to be held there.
The income tax in Chiang Mai 
If you are a fiscal resident in Chiang Mai, you have to pay the tax on income as well as on percentage of any income resulting from the outside from Thailand. You are a resident if you lived in the city for at least 180 days a year. You have to pay your taxes before the last day of March, although the fiscal authorities prefer that you pay early.
Different tax rates apply to various levels of income. The expatriates who gain less than 150 000 THB a year are exempted. For the superior income brackets, various percentages apply:
150 000-300 000 THB: 5%
300 000-500 000 THB: 10%
500 000-750 000 THB: 15%
750 000-1 000 000 THB: 20%
1 000 000-2 000 000 THB: 25%
2 000 000-4 000 000: 30%
Plus de 4 000 000 THB par an: 35%
There are other local taxes to be taken into account, such as the airport tax and the tax on vehicles and motorcycles. The body responsible for the income tax is the ministry of the Income of Thailand.
DocShipper info : The traditional customs clearance process is one of the essential phases in an overseas move. When you relocate to a new nation, your personal belongings go through particular routes and are checked by customs authorities as soon as they arrive. Docshipper can help you for moving to Chiang Mai easily ! Contact our experts !
Conclusion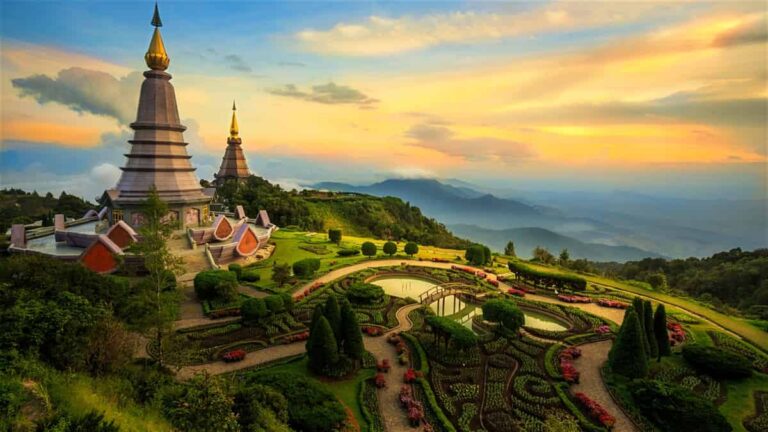 Chiang Mai (also known as "Chiengmai") is the sixth-largest city in Thailand (the third one, considering the city of Bangkok as a single city), culturally More significant in northern Thailand and the capital of Chiang Mai province. In recent years, Chiang Mai has become an increasingly modern city. The city offers many attractions for the thousands of foreign visitors who come to Chiang Mai every year.
For a move, Cihang Mai is an ideal destination. Thai people are a very welcoming people, who will always seek to help you. Forget stress and anger, it almost never happens that a local rises its voice! Always prefer the quiet and the smile.
It is relatively simple to find a suitable accommodation. You can start your search before you move on the Internet, or wait to be on site. The real estate properties are offered at very advantageous rates. There are many agents on the territory. Do not hesitate to contact us, we will tell you the best of the web to find accommodation!
However, we advise you to check in advance on the zones at risk (especially in relation to the floods).
As in western countries, renting or buying your house in a real estate agent will cost you more than with a private individual, who will not charge a fee. The ideal for you would be to come to Chiang Mai for the first time, and follow a guide that will take you to the area most likely to interest you. Most expatriate accommodation is found this way in Thailand.
To prepare your move in the best way, do not hesitate to contact us to explain our project. Docshipper can be your moving company Chiang Mai and we will be happy to answer you by giving you some tips to satisfy your expectations. We will explain the different services we can offer you, to make your removal in Chiang Mai as unique as possible.
To know more about this city, visit the official website: Chiang mai – Thailand
Docshipper Advice : Do you need a long-term storage? Transit? We offer warehousing services all over Thailand and especially in Bangkok. Our warehouses are protected by video surveillance, everything is kept under sealed containers. We supply storage boxes and metal containers of 30 m3 for larger volumes of vehicles. Access is strictly reserved for authorized personnel. Don't hesitate to contact us !
FAQ |Moving company in Chiang Mai
Do I need insurance for moving to Chiang Mai?
Remember to keep your insurance in mind! There are currently several solutions available at various price points and for various lengths of time.
For individuals who want to visit Thailand for only a few months, travel insurance is ideal. It is wise to search elsewhere for something else if you are anticipating a longer stay.
Keep in mind that the majority of travel insurance companies will require a return ticket from you when you file a claim.
Is it difficult to find an accommodation in Chiang Mai?
When you arrive, spend a few nights in one of the hostels. You can tour the city from 9 Hostel (5 Euros per day), which is peaceful and comfortable.
In Chiang Mai, there are many different types of residences, so everyone can find something. Monthly rent for a studio (a single room with a bathroom) ranges from 80 to 130 euros. You should budget 250–300 euros a month for a one-bedroom apartment with a tiny kitchen. A deposit (equal to one to two months' worth of rent) and the first month's rent are due when you sign your lease. So, expect to pay at least 240 Euros for a studio.
How much is the internet ?
The internet is widely available for free. Before you rent a home, enquire about it. For 30 days, the wi-fi can be 6 Euros. It is preferable to invest in your own internet if you work online. You can select a package for a year, a half-year, or a few months depending on where you live.
One of the most well-known businesses in Thailand that provides fiber optic broadband is Sinet. The monthly package can be purchased for 17 euros.
DocShipper info: Do you like our article today? For your business interest, you may like the following useful articles :
DocShipper Advise : We help you with the entire sourcing process so don't hesitate to contact us if you have any questions!
SIAM Relocation - Best price moving company in Thailand !
Due to our attractive pricing, many customers trust our services and we thanks them. Stop to overpay the services and save money with our tailored package matching will all type of removals, from small volume to full house, let us find the best and cost-effective option.
Communication is important, which is why we strive to discuss in the most suitable way for you!