As soon as the decision to move is contemplated, the debate "do we do it ourselves or do we hire a company?

"

 And when the people around us start to tell us all the stories they have heard, or

experienced

, or even invented... it is difficult to calmly weigh the pros and cons. Knowing that each solution has its advantages and disadvantages, we just have to

decide

.
I decide to move by myself, what should I do?
I have to pack my boxes
When you move alone, you have to pack your boxes yourself. To do this, you can go around the shops to get some and they will all be of different sizes. If it seems perfect, at the time of piling them in the vehicle, we realize that the 3D puzzles are not our forte! A moving company works with 2 or 3 sizes of boxes and the movers know perfectly well how to stack them in their truck to optimize space. Not to mention that they are adapted to each type of stuff to pack: books and utensils, fragile items, closets...
I have to disassemble my furniture
To move by its own means implies that it is necessary to dismount itself the furniture and that it will have to go back up once arrived in our new housing. At best, we try it and we understand that our experience of the furniture in kit is not of much use to us; at worst, we decide that this cupboard will pass "largely" in the stairwell, and we find ourselves stuck between two floors. Professional movers are trained to disassemble and reassemble the most complex and fragile furniture. They protect the furniture with blankets and put mattresses, armchairs and sofas in covers, so there is no risk of scratching or soiling. And if necessary, they use a furniture lift.
SIAM Relocation info: You may be interested in his articles:
I must provide a truck
Unless you are moving into the house next door, you need to get a truck. If you don't know anyone willing to lend you theirs, you can rent one by reserving it a few days before. Often at random, we ask for a 20m3. We think to be quiet, but as it is not easy to estimate its volume, at the loading of the truck we realize that we are going to have to make 2 turns... and to ask all the friends to stay 3 hours more than planned! It is to avoid this kind of hazard that the movers make a technical visit. They estimate the volume to be moved and plan the necessary trucks.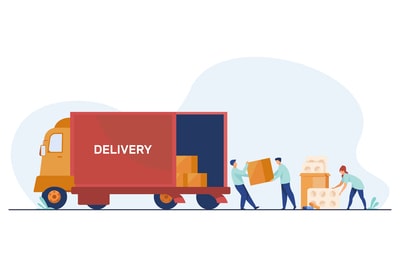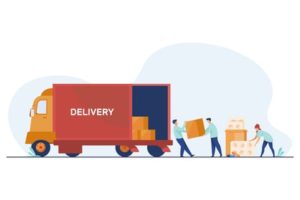 I must provide parking permits
In order to be able to park the truck in front of your building or your house, it is compulsory to apply for a parking permit for loading and delivery! It is advisable to get information 2 or 3 weeks before the D-day at the concerned town halls. It is important to know that some of them apply a fixed rate which can be high. A removal company will take care of all the necessary authorizations and the service is included in the estimate and will be included in the invoice if they are not free.
What you need to remember
We can consider that for a small volume, about 10m3, it is quite possible to carry out your move yourself, under several conditions:
Have time to pack your boxes (and pack them well), find a truck and think about asking for parking permits.
Don't imagine that everything will be easy and free: if you rent a truck, you have to pay for the truck and its fuel, pay for the parking reservation (depending on the town), collect or buy boxes, recruit help, and accept the risk of breakage.
Beyond 15m3, the ideal is to use professional movers. If the cost that this can represent is an obstacle, you should know that several formulas exist. During the technical visit, a good salesman listens to the customer and often manages to propose an adapted service.
If you use a mover: make sure he is reliable
Before signing your moving estimate, it is best to make sure that the movers are honest, because if there is a dispute, you will have to deal with them. Everyone knows that it's easy to get overwhelmed when a problem arises, and you don't know your rights. So, we might as well be sure that the moving company we have chosen is reliable.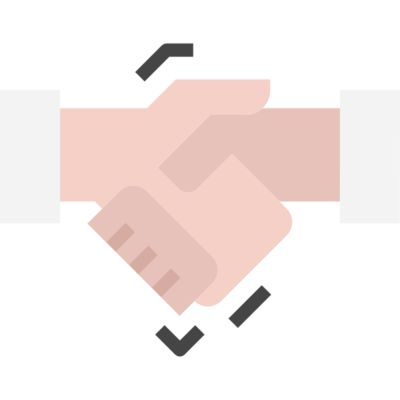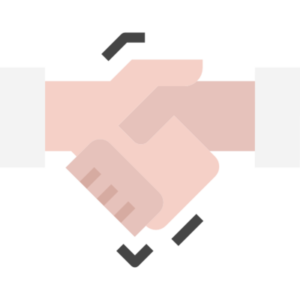 Is the company declared?
Like any company, a removal company must be declared. If the company does not have the necessary documents to carry out its activity, it is better to avoid doing business with them. Indeed, it is the customer who will be prosecuted for concealed work in case of control, in addition to having no recourse in case of litigation! So, you might as well do this simple verification before you even make an appointment for a technical visit.
Interested in our services? Need personalized information?
Our experts will answer you within 24 hours
Does she have her transportation license?
The movers exercise the profession of road freight carrier, and therefore a moving company must be registered like a company of goods transport.
It is this registration that will lead to the issuance of a permit to operate and one or more transport licenses. Also, do not hesitate to check with the organizations that the removal company has a license before contacting it.
Is it labelled?
Many moving companies, without being members of a union or similar organization, still offer a quality service. However, in the eyes of an increasingly distrustful clientele, membership in such a structure reflects an image of professionalism.
This is why some movers are members of European Road Transporters Organisation (ERTO). In addition to guaranteeing that removal companies meet their legal obligations, they act as advisors and even mediators in the event of disputes that cannot be resolved amicably. They are also very involved in the fight against illegal work by informing of the dangers that this represents for both employees and consumers.
SIAM Relocation info : If you want to know more about international movers in Thailand:
Does the company have a store?
Nothing obliges a service company to have a shop window, but it is still a proof of transparency. A mover who can receive us in his offices if we have questions about the progress of our move, or simply if we need to pick up a few boxes, makes the exchange pleasant on the one hand but above all inspires confidence. And why not have the chance to meet the team to whom we will entrust our goods? Moreover, it is reassuring to know that in case of litigation, we can go to the head office of the moving company and meet the person in charge rather than exchanging by email or by phone with often the feeling of not being heard.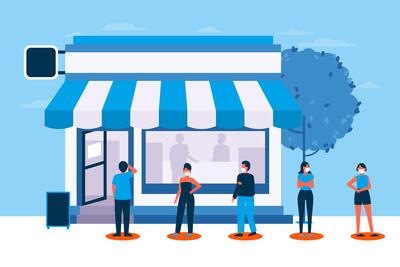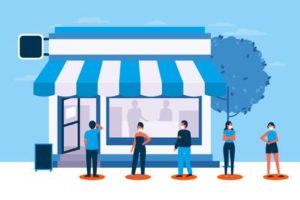 Ask the right questions to choose your mover
When we decide to move, we usually ask for several

quotes

because it is quite normal to want to compare. And to be sure to choose the right mover, you must dare to ask a lot of questions because the

price

should not be the only selection criterion.
Discover more about SIAM RELOCATION services and activity through our free brochure
Our success is defined by yours
Can they prove their reliability?
We should always ask about the reliability of moving companies, but often, asking the question directly to the movers seems inappropriate. You can contact an organisation to make sure that they have their transportation license. But as far as subcontracting is concerned, it is better to ask the question directly and the mover must explain clearly for what possible occasions a subcontractor can be called on our move. A too evasive answer surely hides a systematic subcontracting.
What criteria will be used to calculate the amount of the estimate?
Upon receipt of the different moving estimates that will be proposed, do not hesitate to ask the movers what importance they give to the following points in calculating the price of the estimate, and why:
-the volume of goods to be moved
-the ease of access, the presence or absence of obstacles
-the distance of the move, depending on whether the truck can be parked as close as possible to the house
-the mileage and travel costs if necessary (tolls, hotel, meals...)
-the formula that we will choose and its difference with the others the insurance (mandatory and optional)
Each mover has his own criteria that we must understand to compare the comparable before making a choice.
Is it possible to have additional fees?
Once the moving estimate is signed, there should be no additional charges at the end of the service, but there may be options noted on the estimate. Some will be included in the total amount, others will not. But to anticipate our budget, we must know which ones. You should ask the mover to detail the options that are validated and included in the price, such as the delivery of boxes or the dismantling/reassembly of furniture, and to add a line for the options under discussion, such as retrieving a piece of furniture from a second address or making a deposit at a waste disposal site.
And to be on the safe side, it's important to ask for an estimate in case of the unexpected, such as a broken-down elevator for a move to the 5th floor.
What does their insurance cover?
Movers ask how much the value of the goods to be moved is estimated for insurance purposes in case of an incident. First, find out the percentage of the compulsory insurance, and especially the maximum compensation per item: this is what you will receive as compensation up to the total amount declared. Next, find out if you can take out damage insurance, at what percentage and what it covers precisely. Indeed, in some cases, the moving company is not held responsible, and the compulsory insurance is not enough (theft with assault, fire...). Finally, it is better to ask what the individual insurance costs and what furniture to include.
What do movers do or not do?
It is important to know that movers are not supposed to take down anything from the walls: closets, curtain rods, frames... or do anything that is the responsibility of another trade: rewiring a washing machine, taking down sconces. But many people accept to do this kind of service. You should not hesitate to explain your problem (I am alone and unable to remove the kitchen furniture for example), to ask if they can do it and if so, how much it will cost. On the other hand, in case of a breakdown after connecting the appliances, the moving company cannot be held responsible.
FAQ | 🚚Moving alone? With a professional? How to choose? COMPLETE GUIDE
Is it better to move by yourself or by a mover?
It will depend on your expectations but in general it is better to use a mover especially if you have a volume of more than 15m3.
How do I move if I don't have a box?
If you are moving yourself and you don't have a box to put your things in, you can go to stores and ask them if they can give you delivery boxes they received.
How can I be sure that my mover is reliable?
To be sure of their reliability, you should research the moving company to see if they are licensed to do business.
What if I find out that the company does not have a license?
If they don't have a license, don't do business with them because it will be your fault.
DocShipper info: Do you like our article today? For your business interest, you may like the following useful articles :
DocShipper Advise : We help you with the entire sourcing process so don't hesitate to contact us if you have any questions!
SIAM Relocation - Best price moving company in Thailand !
Due to our attractive pricing, many customers trust our services and we thanks them. Stop to overpay the services and save money with our tailored package matching will all type of removals, from small volume to full house, let us find the best and cost-effective option.
Communication is important, which is why we strive to discuss in the most suitable way for you!