Do you dream of moving to Bali? Have you already found a job? A place to live? In any case, you should know a lot of information before moving to Bali.
When someone needs it, relocating internationally is often a double worry. In truth, there are issues with both the transfer itself and the protection of your possessions, on the one hand, and the need of travelling abroad and the fact that things operate totally for another place, on the other. Nevertheless, DocShipper has a wealth of expertise in this field and can provide you with all the assurances you need to feel confident leaving everything in our capable hands.
Docshipper Info : Good news for you, your Docshipper expert, the most competent international mover and local player in Indonesia, is here to help you through it all. 
What kind of visa is required to live in Bali ?
On its website, the Indonesian embassy provides a helpful tool for figuring out what kind of visa you need and the associated requirements.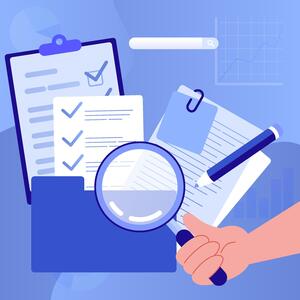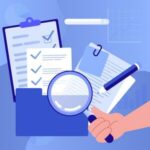 Work Visa (KITAS)
If you are already employed in Bali, you may apply for a combined Work Visa (KITAS) with your employer for the time frame of your choosing. You face the danger of being detected and barred from Bali for a number of years if you do not have this work visa. Furthermore, you may purchase the KITAS (if you can afford it).
Tourist Visa
If you have a tourist visa, you may opt to depart Bali every two months. You may renew it at any of the immigration facilities for a maximum of one additional month. You must leave the nation for at least one night after two months in order to return with a fresh tourist visa. This is obviously not the ideal choice since it is exhausting and polluting.
You must pay IDR 500 000 at the airport, either with a credit card or with euros. I suggest that you go to a representative to renew your visa two weeks before its expiration (about, IDR850000 to pay).
Social Visa
If you have a social visa, you may decide to leave Bali every six months. This one is only good about a total of three months, but you may renew it once every month for another three months at one of the immigration centers. You will need to leave the country for around three nights after six months in order to allow your agent (essential) enough time to issue you a new visa.
Take care! There is essentially no more information available about this visa since the Covid epidemic. It seems to be "paused." A new visa, however, will be available shortly. Digital nomads will be able to stay in Bali for two years as a result.
DocShipper Advice : It is best to discuss with an agent about your relocation. You will need to visit the immigration office three times, and there is a very significant wait if you want to extend your tourist visa on your own. You must have an agent in order to get a Social Visa.
How can I get a place to stay in Bali?
Find the right time to relocate in Bali
The first step in finding a place to reside in Bali is to search at the appropriate time. Therefore, if you plan to make a permanent transfer, I don't recommend doing it in December, July, or August. The majority of the villas that are available for rent are also listed on Airbnb. Most of the homes are already occupied, since these three months are the busiest for tourism.
Where to settle in Bali ?
In Bali, there are various locations that are particularly well-liked by foreigners. Here is a brief summary along with some fairly accurate images to give you an idea.
To get a brief summary of the cities, hover over the points.
Buy or rent your house in Bali ?
Buy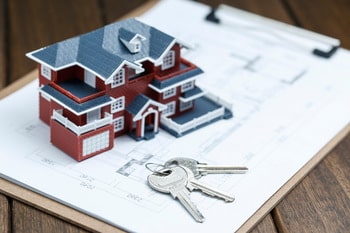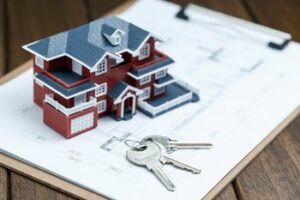 Consider leasehold villas if you're relocating permanently to Bali and have a lot of money to spare. In fact, unless a foreigner owns a PMA (Company), the term of a lifetime title to property in his name is constrained. Land and homes are leased, thus after a certain period of time, the Indonesian owner will reclaim ownership of your home. Leasehold properties may be purchased for a lot less money than monthly rentals and can last up to 25 years before being renewed.
Rent
The majority of villa owners who have long-term tenants want payment of one or two years' worth of rent in front. Although this is a sizable sum of money, renting a villa on a month-to-month basis is far more expensive.
You may rent a room in a shared home, a guesthouse, or locate more costly monthly villas if you haven't decided how long you'll stay in Bali or if it's just for a few months.
DocShipper Alert : If your passport has four stamps in a row or your visa runs too quickly, officers could grow suspicious. Even though it is uncommon, they might deny you admission to the island. Arrival peace of mind is guaranteed when traveling with a professional. To learn more, get in touch with us.
Facebook Groups
Joining as many Facebook groups as you can that are focused on finding lodging on the island is the best approach to discover accommodations in Bali. Every day, some advertising are placed, therefore you must be highly responsive. It's also intriguing to get in touch with long-term real estate companies or villa owners directly.
Bali Housing and Accommodation
Bali Housing
Bali Cheap House
Canggu Community
Canggu Housing
Bali Long Term Rentals
Seminyak and Canggu Housing
Rent Villa Expats
How will you pay your electricity bill?
For certain villas, the cost of energy is included in the rent ; for the rest, you have two payment options:
Use the number that will be provided to you when you get the keys to recharge your meter at the grocery and convenience shops.
By inputting your number and paying with an international credit card, you may now replenish your meter through the Dana app.
Your application for homes in Bali :
Therefore, renting a home in Bali is considerably simpler than it is in Europe. Forget the 50-page paperwork required to get an apartment on the eighth level without an elevator. You'll have no trouble getting the villa of your dreams, but if you don't pay, you'll be forced to vacate the residence immediately! You may request a contract to safeguard you from the owner, but even if it is more frequent, this is not the rule in Indonesia.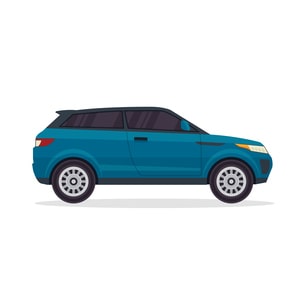 Bali's VTC
Particularly south of Ubud and up to Uluwatu, the VTC firms (Grab and Gojek) are quite effective. The north of the island will be harder for you to locate. With the help of these apps, you may book a meal, a massage, a courier service for packages, a taxi or a motorbike cab (which is much more practical to avoid traffic jams). And these are but a few of the alternatives.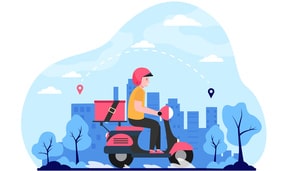 Rent a motorbike or a scooter in Bali
Of course, this is the simplest method to travel extensively around Bali. Many rental companies offer monthly payments for scooters. A scoopy will cost between 600,000 and 800,000IDR per month in 2022. Beyond that, they'll attempt to swindle you. Always make inquiries at several agencies and make an effort to locate some outside of the busiest tourist regions or on Facebook groups.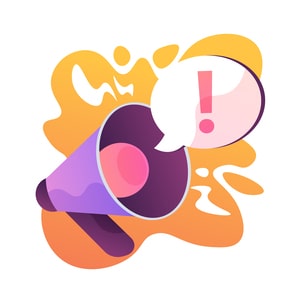 Warning of the dangers
It might be unsafe to drive in Bali. Some roads are in terrible shape and are very congested. Numerous visitors collapsing in the rice fields is not unusual.
We don't suggest using your own transportation at night. Numerous inebriated party goers pose serious risks to motorists.
The "cab mafia" surrounds several nightclubs, such La Brisa. This implies that you will need to go along the street until the Mafia can no longer prevent you from getting into the car before you may request a VTC there.
Banjars from Bali
Similar to the Italian Mafia but gentler and more popular is Bali's Banjar family. It is a "gang" that "looks over" an area and levies a levy on the locals and business owners. Your rent often includes this tax.
However, the Banjars have no fear of anything or anybody. They are the ones that enforce the law, and the police have little or no influence over them (or you, by the way). They may be hazardous as well as useful since they will solve issues quickly. It is preferable to be friendly with them.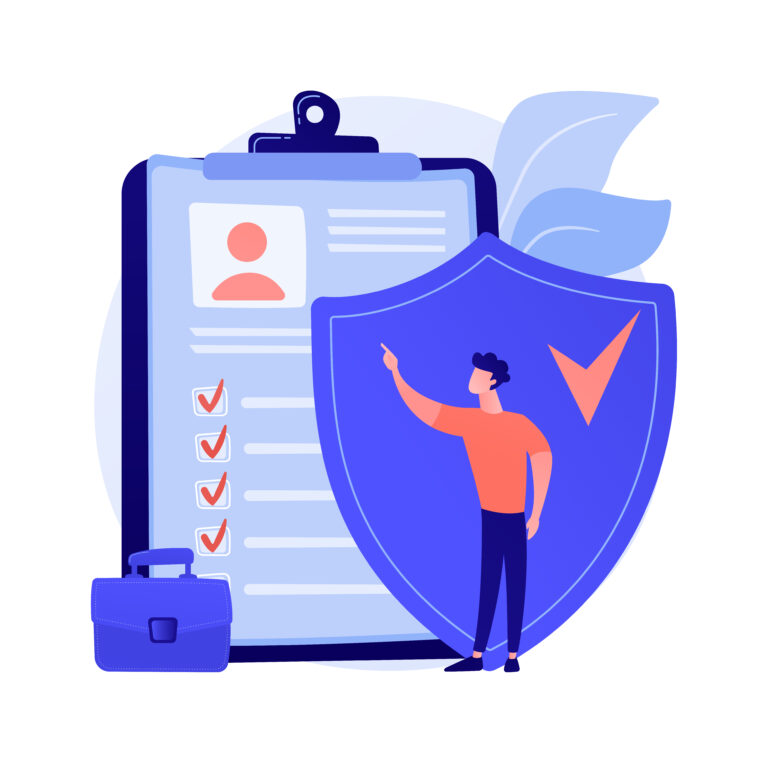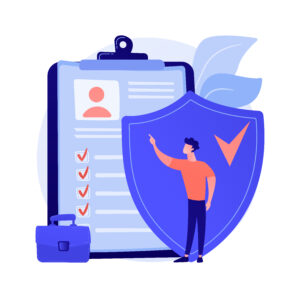 Bali's healthcare system
Insurance
Without health insurance, the hospital would not treat you in an emergency, thus it is crucial. To be sure that it covers traffic incidents, you should contact your insurance provider, since the majority of policies do not.
Medical facility
Let's just go straight to the point : Bali's hospitals are terrible. In the event of a sickness or minor injuries, you will be able to access first assistance; but, if a serious issue arises, you will need to go to Singapore (hence the importance of insurance).
The price
At a general practitioner, a medical consultation costs roughly 15 euros. The prices are prohibitive and excessively pricey in hospitals.
Docshipper Remark : Keep your identity papers with you at all times.
If hospitals believe you lack the funds, they will not admit you. Therefore, even at night, always have your ID card, proof of insurance, or an emergency phone number on you !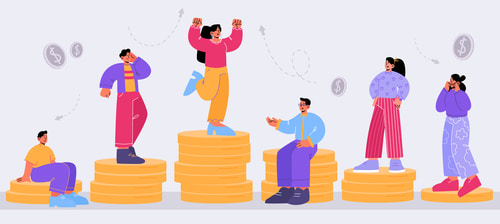 Bali's cost of living in 2022
Nobody should be surprised to learn that the cost of living on the Island of the Gods is far lower than in Europe. For unskilled local workers, the minimum pay is just 1,800,000 IDR, or 120$.
Travel :
Fuel costs 6000 IDR ($0.40) for 1L.
Buy a helmet for 150 000 IDR (10$).
550 000 IDR, or 35$, can get you a taxi for 10 hours with a driver.
Medical care :
General practitioner consultation costs 220 000 IDR (15$).
Private hospitals : Depending on the procedure, it is preferable to be covered by a reliable health insurance since the costs are too high!
Activities :
Typically, renting a surfboard will cost you 50 000 IDR, or 3$, for two hours.
Adult bike trips cost 900 000 IDR, or 55$, and typically cost 550 000 IDR, or 35$.
Rental snorkeling gear costs 30 000 IDR ($2) and is offered by the majority of beachfront hotels.
Food :
A croissant costs 15 000 IDR, or approximately 1$, while a full meal, on average, costs 70 000 IDR, or 4.50$.
25 000 IDR, or $1.60, will be spent at a Warung, a small neighborhood eatery in Indonesia.
The average cost of a meal at a tourist restaurant in Seminyak is 80 000 IDR, or $5.
In a typical restaurant, a fresh fruit juice costs 15 000 IDR, or around 1$.
Enjoying a delicious beverage while watching the sunset on Seminyak's beach is priceless.
FAQ | Moving and Living in Bali [The Complete Guide]
What makes Bali the best destination?
The ideal location to live is Bali. Everything is available, including restaurants, co-working spaces, luxurious homes, breathtaking scenery, and a large number of international residents. Because prices are lower than in France, there is a much better quality of life. Bali is a beautiful and welcoming place.
Do I need a visa to go to Bali?
Your visa application will be quite different depending on whether you are a student, employed, retiree, or jobless. Nevertheless, vital. You won't be able to enter the nation without one, in fact. Following are the many visa categories according to your status.
What is the national currency ?
The Indonesian rupiah is the unit of money. At order to leave with some cash before your arrival, we encourage you to change your money in your point of departure. This will help you arrive without any inconveniences (finding a bank, an exchange office etc.).
The exchange rates right now are interesting. $1 = 14,000 IDR.
Use only money changers having PT registration numbers on their signs; they are often the ones with glass doors. If the rate is greater than usual, it probably isn't real. Only those who possess a KITAS are eligible to establish bank accounts in Indonesia.
What is the best season to go to Bali?
The genuine low season in Bali is from October through January and February. There won't be many people searching for the best beach and diving conditions during these three months, since they fall inside the official rainy season (January is the wettest month).
DocShipper info: Do you like our article today? For your business interest, you may like the following useful articles :
DocShipper Advise : We help you with the entire sourcing process so don't hesitate to contact us if you have any questions!
SIAM Relocation - Best price moving company in Thailand !
Due to our attractive pricing, many customers trust our services and we thanks them. Stop to overpay the services and save money with our tailored package matching will all type of removals, from small volume to full house, let us find the best and cost-effective option.
Communication is important, which is why we strive to discuss in the most suitable way for you!