You don't have to move every day. It can be stressful, and success depends on many variables. Your moving truck is one of these variables. You will need to choose the right-sized truck (consult your rental company for advice) and pack it correctly. You need to maximize the space and organize your belongings so that they arrive in one piece. While there are many things you need to keep track of when moving, security is the most important. It is becoming more common to commit frauds and identity theft, so it is essential to do your research and take sensible steps to ensure your belongings are safe during the move. These are the top security tips for moving to ensure that everything goes smoothly.
Security Tips for Moving
Security is a significant factor in transporting goods through freight forwarding services. The cargo needs to be transported securely and managed from all sides, from the driver to the loading dock, from the receiving terminal to the transportation point. IATA (International Transport Association) has been working in this field for more than 40 years and has produced many standards and guidelines for transporting cargo through these facilities. Following are some tips you should consider for moving:
Select A Reputable Moving Company
It is essential that you can trust the people who will be moving your belongings. Do your research before you hire a moving company. Do your research. Read reviews, ask for recommendations, interview potential companies, and ensure they are licensed and registered. You can avoid being scammed by avoiding the many fakes moving companies. Make sure you get a contract. Also, be aware of red flags like large deposits or unmarked trucks.
Take Inventory of Your Belongings
It is a good idea to keep an inventory of all your belongings while packing. This will make unpacking much more accessible since you'll be able to quickly find what you need without having the time to go through many boxes. You can also know if any items have gone missing. You will know exactly which box it was in if you lose something. Furthermore, you will also know if it was not packed in the first place or was lost before the move.
You Can Transport Valuables and Personal Papers in Your Car
It is better to transfer sensitive documents and valuables in your vehicle than to use a moving truck. You will be able to keep them safe from any damage, and you will also have complete control of them. It is better to rest assured that these valuable items are always with you.
Secure A Space
Designate a safe place in your new home to store valuables. You should lock it and make sure that no one can see it from the outside. This will allow you to feel confident that your most valuable belongings are safe, as many people will be moving in and out of your house on the day.
Digital Information and Documents That Are Important Should Be Protected
Secure any sensitive documents that you don't need before you move. Also, make sure that passwords to your electronics are not easily accessible and that the electronics themselves are protected. It is possible that someone in your neighbor or someone you have hired could gain access to your electronics while you are away and take control of sensitive information.
Notify Key Businesses and Forward Your Mail
Notify essential businesses, such as banks and credit cards, schools, and medical facilities, at least one week before you move day. This will ensure that they do not accidentally send sensitive documents to your old house after moving. Set up a forwarding address to capture any documents that do not reach the new location on time.
Pay Attention to Payment Methods
Another red flag is if a moving company only accepts cash. Reputable moving companies will offer multiple payment options. A paper trail such as a cashier's or credit card will give you additional security. This is because the evidence of money exchange cannot be challenged later.
Before You Move, Make Sure Your Security System Is Up-To-Date
This is particularly important if you are not moving into your new home immediately, but plan on bringing some of your belongings with you. Install your home security system before you bring any belongings over. This will ensure that you are alerted if someone attempts to trespass.
DocShipper Advice : For all your logistics operations or any other queries regarding the trucking, our experts are always at your disposal, please do not hesitate to contact us, our team will get in touch with you within 24hrs.
Truck Security for Vandalism & Theft
Two types of truck security can be divided: vandalism and theft prevention and safety for dangerous driving conditions. Many security measures can be used to protect against vandalism and theft. Even if your vehicle has full coverage, the deductible can still be quite costly. It is worth investing in security measures to prevent crime from happening. Let's look at the most effective security measures that can be used to prevent theft and vandalism.
Alarms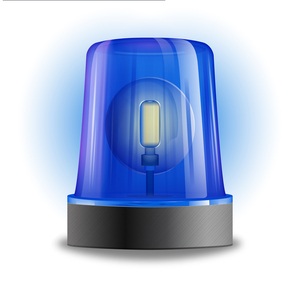 An alarm system is the most important thing to look at when looking for truck security. An alarm system will notify the owner or send an alert if suspicious or forcible entry to the vehicle. Although it won't be able to stop vandals from smashing into your truck's windows with their hammers, an alarm system can protect valuable items inside the truck. This is especially true if your truck has expensive after-market customizations like speakers or sound systems. A security alarm system can also reduce the chances of thieves stealing your stuff.
Dash Cams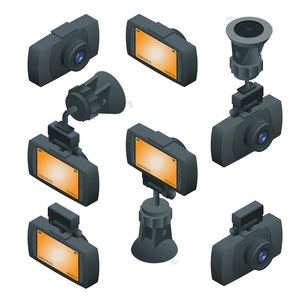 Dash cams are an effective and common way to ensure the safety of your truck. Dash cams, also known as event data recorders, are mounted on the windshield or placed on the truck's dash. They provide continuous recording of all events occurring around and within the truck. You can send images and photos to your smartphone via a 4G network. A dash cam is essential for recording evidence in case of hit-and-run accidents or to help with insurance disputes.
GPS Trackers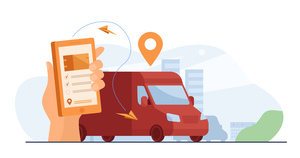 There are situations where a criminal may get into your truck and find a way to start it. Although it is unlikely that the criminal will get very far due to the presence of alarms or dash cams, intelligent thieves know that they may still be there and have probably found ways to disable or destroy them quickly. A GPS tracking system can help you locate and recover your truck. GPS tracking systems send real-time vehicle data to the owner's smartphone, which allows you to track the truck's movements and assist the police in recovering it.
Tinted Windows
Tinted windows can not only protect your cabin from harmful UV light, but also conceal the cabin's contents. Tinted windows can make it difficult for thieves to see valuables in the cabin. Tinted windows can conceal additional safety measures such as steering wheel locks and alarm systems that can deter outsiders. Tinted windows can be used to show thieves that the owner is willing to spend money on truck customizations.
How Can You Secure Items in Your Moving Truck?
Pickup trucks are versatile and can be used for many jobs. The driver's knowledge is vital to use them correctly. Therefore, it is essential to be able to secure items in pickup trucks properly. Researchers looked into the consequences of unsecured loads. They found that more than 25,000 accidents, are caused by items falling from trucks onto the roads every year. You can avoid adding to the number of crashes by making sure that you have the right strategy in place to protect your cargo. These are the top tips and tricks to keep your cargo safe in a pickup truck.
The Front: Heavier Items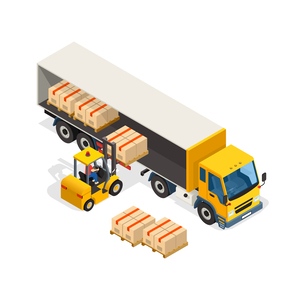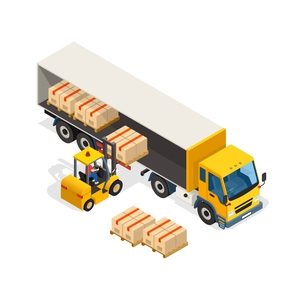 Before you begin strapping things down, it is essential to organize your items. Your truck's center will stay balanced by placing your most important items near the cab. Uniform weight distribution will ensure your truck's stability and steering. You could even increase your MPG.
Always Use Ratchet Straps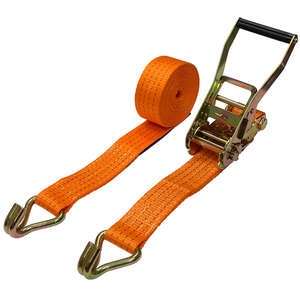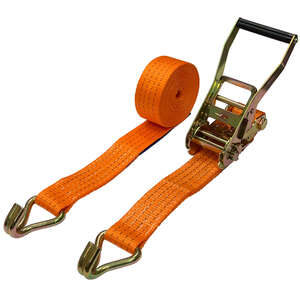 Four heavy-duty ratchet straps are the first item of equipment. For some purposes, bungee cords and plain rope are sufficient. However, heavy-duty ratchets straps are essential if you need to secure large items. Ratchet straps can be used from at least two angles. It is best to secure items from at least two angles. If one strap is lost or damaged while driving, the second strap acts as a safety net. Ratchet straps can be used in various situations and are more substantial than other options. They also latch onto your truck bed more securely than any other type of strap. These ratchet straps can be purchased online or at your local hardware store.
Bundle With Bungee Cords
Although they might not be strong enough for your armoire to stay in place, bungee cords are beneficial for storing longboards of wood, loose piping, or keeping drawers safe during transit. Bungee cords can be used in conjunction with more oversized ratchet straps. They are flexible and easy to use. Bungee cords can be purchased in packs of different lengths and priced cheaply. They will keep your items safe and secure.
Moving Blankets = No Scratches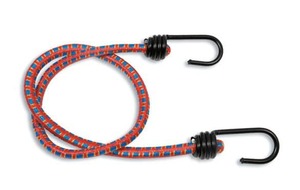 Moving blankets can be used to protect furniture, art, and other items in your cargo. It is not common for people to realize that nylon from ratchet or bungee straps can cause damage to your items. To avoid scratches and nicks from your straps, make sure to use moving blankets. Because of the wear and tear you will prevent on your items, a four-pack of moving blankets is worth it.
Overhanging Items Need Flags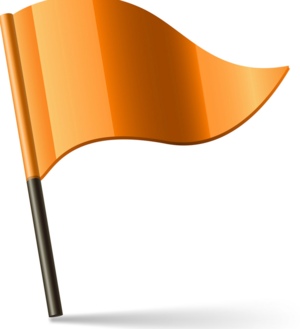 Brightly colored flags are best for transporting items such as lumber, PVC, metal piping, or other difficult-to-see objects beyond your tailgate. Orange and red are the most popular colors for flagging your cargo, but you can use any color that allows cars in front of it to see.
DocShipper Alert : Packing is essential, and it should not be neglected. If it is not done properly, you may end up with unwanted surprises. If you require any assistance, please do not hesitate to contact us, our team will be glad to help you. 
Quick Security Tips for Moving
When it is loaded with goods, and when it leaves somewhere, it can be stolen or damaged. This can cause plenty of problems and business to be lost as well as loss in sales volume. Therefore, transportation companies take measures like having trucks equipped with high-tech security systems or even installing them inside the trucks themselves or at the storage sites where they are kept during transportation. Here Are Some quick security tips for moving.
       

All Vehicle Doors Must Be

Locked.

       

Use a

hardened padlock

to secure the rear cargo area.

       

If possible, park in well-lit areas and under the

surveillance of security cameras.

       

When you move to a new location, ensure that you have adequate

theft insurance

with your homeowner's insurance company.

       

Take care of what you post on

social media

.

       

Use

"Tracker Tags"

to pack your boxes.

       

Photographs of valuable items

should be taken when packing for your insurance records.

       

Photograph the vehicles

used by the movers (plates, truck, and trailer numbers).
       

Photographs of the rental truck

you are driving (Plates and Truck Numbers).
Conclusion
Transport safety and security are a fundamental concern, as they both provide the basis for citizens' right to travel safely and ensure the efficient and reliable transport of goods.
FAQ | Tips To Secure Items in Moving Truck and Protect It from Theft
How Do I Pack My Shipment the Most Efficiently?
The product will vary in how it is packed. However, the best practice is to pack it on a standard pallet of 40×48 inches and shrink-wrap it for safe transport. This will simplify loading and unloading and save you time and money.
What Is Security in A Moving Truck?
Different people may have different definitions of security. A secure moving truck ensures all items are safe during its logistics service.
How Much Does a Truck Security System Cost?
You can search the internet for basic car alarms starting at PS5 or more advanced ones up to PS9,000. Before you buy, make sure to read reviews and compare the features with your vehicle. A moving truck security system can be an investment in your safety, that of your family members, and that of your possessions. Compare all options before making a decision.
Why Is It Important to Have Reliable Security Systems for Moving Trucks?
Because it transports valuable items, such as jewelry and other expensive items, a moving truck must be protected.
Author Bio
I am Asif who is a passionate learner and providing Locksmith knowledge to the world. I am expert in Residential, Commercial and Car Locksmith services. Likewise, I am also managing a Dubai Locksmith company that is providing different services. I feel happy by helping the people who are in trouble like car locked, home locked or vehicle locked situations.
DocShipper info: Do you like our article today? For your business interest, you may like the following useful articles :
DocShipper Advise : We help you with the entire sourcing process so don't hesitate to contact us if you have any questions!
SIAM Relocation - Best price moving company in Thailand !
Due to our attractive pricing, many customers trust our services and we thanks them. Stop to overpay the services and save money with our tailored package matching will all type of removals, from small volume to full house, let us find the best and cost-effective option.
Communication is important, which is why we strive to discuss in the most suitable way for you!