An increasing number of foreigners chose the Philippines for their expatriation, to invest, work or retire. The Philippines has numerous advantages, its welcoming population is one of the reasons people selected this destination. 
The Philippines is a country archipelago that counts more than 7000 islands with fantastic flora and fauna, amazing landscapes, and numerous paradise beaches. 
The lively and rich culture is due to the different influences, which allow people to enjoy the vibrant nightlife and a delicious and variated gastronomy. You can afford a comfortable life thanks to the moderate living cost in the country. 
The Philippines is the 5th Southeast Asia's economy and benefits from its geographical privilege and its economic dynamism, which offers great opportunities to investors and workers from the entire world.
We can say that the Philippines can satisfy various profiles, even if, obviously, to launch itself into such an adventure requires being attentive and taking precautions.
SIAM Advice: Siam Relocation's goal is to fit our offer with our customer's needs and budgets. That's why we developed our three packages: Eco, Medium, and Premium. If you require further information and a free quote, don't hesitate to contact our experts.
What are the benefits of living in the Philippines?
A booming economy
The economy of a country is the first and most significant point to consider when moving. It is pointless to have breathtaking landscapes but not enough money to suit the population's requirements. From 1996 to 2014, the country's GDP nearly doubled, significantly boosting the country's standard of living.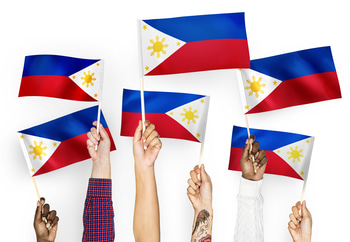 The country's economy is expected to remain among the most dynamic in Asia and even, in the world. The greatest sign of this is the increased repatriation of Filipinos who previously worked overseas, as well as the increased entry of foreigners looking to prosper in the nation.
Paradise beaches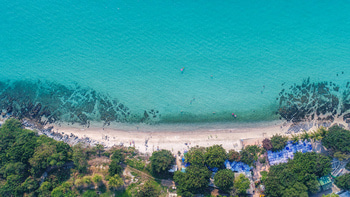 Not everyone appreciates the beach for the same reasons. Some like them because they are close to the water, others because of their vastness and distance, and still others because of the recreational opportunities.
Whatever the cause, beaches in the Philippines are ideal for it. With over 7,000 islands making up the country, the options are enormous and limitless, and the beaches have a lot to offer. Many believe the nation to be Asia's beach capital.
A divine gastronomy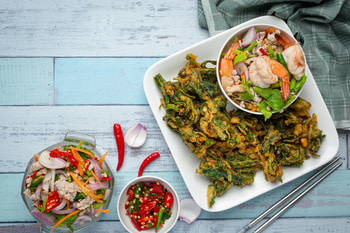 As a result of the country's cultural influences, the food offers a vast assortment of cuisines.
 Everyone's taste senses are catered for, from Malay to Chinese, American to Austronesian.
As an ex-pat, Filipino cuisine is inexpensive and delicious. The national food of the country is adobo, which is a combination of pork and chicken boiled in vinegar sauce and then blended with garlic, cooking oil, soy sauce, and peppercorns.
Local's kindness
The warmth displayed by the residents is apparent. Foreign visitors are likely to feel at home thanks to the warm welcome they receive. Aside from the natural beauty, another facet of the nation that draws notice is the attractiveness of people. People from many cultures and traditions coexist throughout the nation. Many diverse ethnic origins are mixed together, so no newcomer feels out of place. People's kindness may be witnessed during the various events that take place throughout the year. The Ati-Atihan is the largest of all. It lasts one week and takes place in the third week of January.
Accessibility to the rest of Asia
The country's geographical location is perfect, as it is located in the Pacific Ocean midway between Japan, North and South Korea, China, Australia, and New Zealand.
As a result, it is a fantastic starting place for traveling and traveling across the rest of Asia.
English language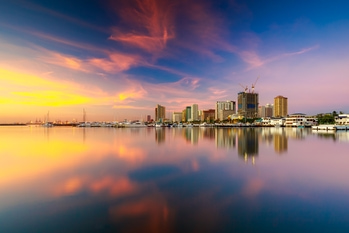 English is one of the world's most recognized and widely spoken languages, as well as one of the official languages of the Philippines. With over 87 local languages spoken throughout the nation, English is the language that unifies them. Foreigners may speak with one another more easily as a result of this. There is no need to be concerned about communication and language barriers.
Unique fauna 
The fauna in the nation is not only unusual, but also gorgeous. The seas around the country's various islands have been declared to have the greatest degree of biodiversity anywhere in the world. This adds to the richness and emotional impact of the country's diving locations. The country's wildlife is so diversified that it ranks among the world's seventeen most diverse wildlife nations. If you are interested in wildlife, the Philippines is the place to visit.
SIAM Alert: We know how your pet is important for you, and that's why we are here to assist you during your pet importation to the Philippines. Contact us if you need more information! 
A vibrant nightlife
The nation's nightlife and partying culture are very active. The Philippines competes with nations known for their spectacular nightlife, such as Spain and Brazil. Filipinos like relaxing and having fun after long hours of hard labor in the office. Manila, the capital city, is one of the world's top nightlife attractions.
Weather 
The Philippines, like Singapore, has distinct summer and winter seasons, with May being the warmest and January being the coldest. The temperature ranges from 70 and 90 degrees Fahrenheit (ca. 32 °C) on average. The rainy season is rather long, lasting from June to November. The threat of typhoons looms over the country's western regions.
Overall, the Philippines is booming. The country is making great financial leaps and provides a good quality of life for its inhabitants and foreign tourists.
SIAM info: During the transportation of your goods, even if you packed them carefully, there are risks. These risks are due to the weather, but also accidents and other technical issues. That's why we recommend contracting moving insurance for your goods. Siam Relocation has created SiamCare, to insure your personal belongings and make your move in complete peace of mind.
The Cost of Living in the Philippines
Living involves more than just having a place to live; it also involves food, clothing, daily necessities, taxes, and so on.
People also prefer to migrate overseas to live a healthier life in nations with a higher exchange rate than their native country in order to have a better life experience.
Affordable places to live in the Philippines
Moving to the Philippines may be highly cost-effective due to the low cost of living. Even a person earning an ordinary wage in a country where the dollar is king can live a sophisticated life.
There are various areas in the Philippines where you may live on a budget. Merkati Manila is the finest of them, with a complete budget of $800 per month, including day expenses. This will cost you very little while yet allowing you to live extremely comfortably.
Living costs for an ex-pat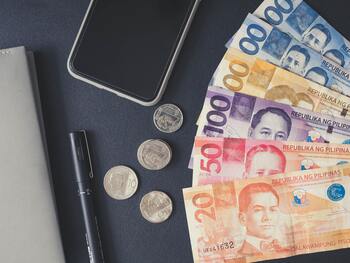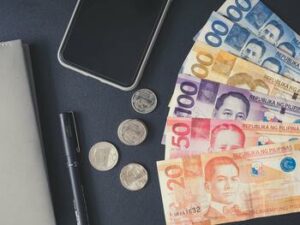 Dumaguete is another place where you may live for PHP 18,000-PHP 20,000 (about $350 – $400). Other noteworthy cities to visit are Davao City, Bacolod City, Tarlac City, Cebu City, Lipa City, and Baguio City. All of these places are fairly developed, and the cost of living is relatively low. You can discover all the services you require for daily use here. Your daily fee will be $9.71 if you live in these cities. This is the primary reason why individuals prefer to relocate to the Philippines. With an average salary and an exchange rate of around 50.19, you can become wealthy.
SIAM Tip: You want to relocate to another place than the Philippines? FNM is a moving expert, and we take care of giving useful information to our customers and helping you choose the best country for your needs. To help you compare the cost of living in different countries, we have written moving tips for a Malaysian relocation. 
If you require any further information, don't hesitate to contact us!
The average cost of food and drink in the Philippines
The food of a location is typically essentially no matter where you live. It is a daily obligation for everyone, regardless of where they live. The cuisine in the Philippines is natural and wholesome, making it highly helpful and liked by individuals who have recently relocated.
It is not necessary to spend a lot of money if you want to maintain a healthy lifestyle with high-quality meals.
The overall budget for nutritious meals will be around $100 per month. High-nutritional-value foods include fish, pork, and rice. You may dine at fast food restaurants like McDonald's for as little as $3 each meal.
So, even if you just have $200 to $300 a month to spend on food, you can enjoy the best meals in the Philippines.
How much does a Hotel room cost in the Philippines
Locals may find hotels in the Philippines to be pricey, but it is an extra accommodation choice for tourists. A night at a hotel typically costs roughly PHP500. You may stay in upscale and elegant hotels for as little as $25 to $50 each night. You will receive a discount if you remain a bit longer. All additional services, such as restaurant meals and other extras, are likewise incredibly inexpensive.
How much does a rental home cost?
There are several possibilities for living comfortably on a budget.
If you want to live in luxury, you may do it in a multi-star hotel for $2,000 to $3,000 per month, which is far less than the premium services provided.
If you want to live happily in a bamboo home on the beach, you'll not pay more than $100 per month, making it the cheapest place to live. There are many options for resting comfortably.
SIAM Advice: You are moving to the Philippines and you need a professional to move your goods? Siam Relocation is here to help you from A to Z with your moving. Our experts can handle the packing, the transport of your belongings, the storage if required, the customs clearance, and even the unloading and unpacking of your goods. A complete range of services, to fit your needs and budget. Contact our experts for more information.
How much does it cost to live in a city in the Philippines?
Urban living is also inexpensive here, as are other ways of life. The greatest metropolitan areas in Metro Manila are quite reasonable, with prices ranging from $100 to $800. Finally, life in the Philippines is inexpensive and cost-effective. The cost of average survival in Western nations may buy you a lavish lifestyle in the Philippines. So, if you leave the West to come and live in this nation, you will not have to pay a high price, but locals may have to pay a bit more.
As a result, the Philippines is not only one of the finest places to live abroad, but also one of the best places to visit on vacation. There are several antique and pilgrimage places to visit. There are numerous well-known beaches to visit. Even if you want to live a calm life by the sea, you may do it for half the price of living in a major city. You may also sample renowned and spicy cuisine. The attractiveness of this country is enhanced by the diversity of its people and natural environment. To summarize, the Philippines is a fairly affordable place to live. An overall spending of 800 to 1200 dollars is sufficient to live in the Philippines and take use of the best services offered.
Visa & Administrative procedures 
How to apply for a long-term Visa in the Philippines?
Visas are mandatory to move to the Philippines. Before settling in the Philippines, it is important to be fully aware of the immigration rules that must be followed: any illegal situation is typically sternly sanctioned.
European nationals can visit the country without a visa and stay for 30 days if they produce a valid passport and evidence of departure. This authorization can be extended up to 29 days. This option is insufficient for settling in the Philippines, and getting a visa prior to the start of the expatriation is consequently required.
Depending on the profile, there are numerous sorts of visas available, including immigrant visas for foreigners seeking permanent residency (quotas may apply), and visas for students, employees, investors, and even retirees.
It is frequently required to justify a little number of financial resources in order to gain them.
Other administrative documents for your relocation
All foreigners staying in the Philippines for longer than 59 days must get an Alien Certificate of Registration Identity card (or ACR I-Card). This document is required and contains all the information required by immigration services.
Registration is not required by law for expatriation to the Philippines. However, it is a security precaution that will also help the expatriate and his family by making administrative procedures easier:
Civil status documents must be registered.

Identity document renewal

Enrollment on the electoral rolls
Working during your expatriation in the Philippines
Find a job in the Philippines
The Philippines' dynamic economy attracts international employees and entrepreneurs, and numerous multinational corporations have already established themselves in the country.
Even though local firms prefer Filipino labor, obtaining a job is not difficult if you speak English well and have abilities that fit the demands of the local employment market. However, it is advisable to have previously obtained work in the Philippines before beginning your expatriation.
Some industries provide exceptionally fascinating work opportunities:
Education

Tourism

Construction

Logistics

Manufacturing industry
To work in the Philippines, you must first get a Foreign Work Permit (FWP). It can be sought by either the foreigner or his employer.
Healthcare system 
Employees and contractors, as well as their dependents, can use the local health care system (NHIP) while in the Philippines. It is normally the employer's responsibility to ensure that his employees are registered with the social security system, although registration does not guarantee coverage. Because the system is underfunded, it does not work optimally.
Even when doctors are adequately qualified, Filipino health facilities frequently fail to reach Western norms. To be treated and cared for swiftly, most expatriates opt for private institutions, which are more equipped but also more expensive.
The easiest way to ensure that you are adequately taken care of and paid while migrating to the Philippines is to get expatriate insurance coverage before you go.
This form of coverage not only allows you to receive excellent treatment in partner facilities and favorable reimbursements, but it also provides you with access to evacuation and repatriates coverage, which is necessary when moving to the other side of the world.
SIAM info: We are specialized in international moves, but also in local moves. Our transport services are ready to handle your goods, no matter from where you are moving to the Philippines and the kind of transport it will need: air, sea, road, Siam Relocation is everywhere you need it to! Don't hesitate to contact our experts if you need more information! 
FAQ | Moving and Living in the Philippines: a Guide for Expats
Will it be easy for a foreigner to communicate with local Filipinos?
Absolutely. After years of American colonialism, English has remained one of the country's official languages. If you are reading this, you most likely speak English, which you can use to communicate with most Filipinos.
Is the Philippines a good country for students?
Yes, the Philippines is one of the leading countries in Asia in terms of the number of international students. A rich culture, a well-developed education system, an affordable cost of living and a vibrant nightlife attract students from all over the world like a magnet.
Will I be able to afford the same lifestyle as in my home country?
We are also certain that you will. In fact, it is very likely that you will be able to afford an even better lifestyle in the Philippines, as it offers more for less money.
How much money I need per months in Philippines
As we said, the Philippines has a low cost of living.For some surveys and studies, you could comfortably live on $800 to $1200 a month, covering rental home, utilities, food, healthcare, and taxes.
SIAM info: Do you like our article today? For your business interest, you may like the following useful articles :
DocShipper Advise : We help you with the entire sourcing process so don't hesitate to contact us if you have any questions!
SIAM Relocation - Best price moving company in Thailand !
Due to our attractive pricing, many customers trust our services and we thanks them. Stop to overpay the services and save money with our tailored package matching will all type of removals, from small volume to full house, let us find the best and cost-effective option.
Communication is important, which is why we strive to discuss in the most suitable way for you!