Are you thinking of making the move to Portugal
? This beautiful country in southwestern Europe is a great place to live, with its temperate climate, relaxed atmosphere, and rich history and culture. But before you take the plunge and relocate, there are a few things you should know about relocating to Portugal as an American. 
In this article, we'll give you some tips on what to do before your move, how to get settled in once you arrive, and what life is like for Americans living in Portugal. So read on for information on everything from visas and healthcare to transportation and cultural norms!
What are the Visa Requirements for Americans Moving to Portugal ?
Moving to Portugal can be a great opportunity for Americans looking to relocate and start a new life abroad. However, before you begin the process of relocating, it's important to understand the visa requirements that are specific to U.S. citizens.
One of the most common ways for Americans to get residency in Portugal is through the Portugal Golden Visa program. 
SIAM Advice : The program" Portugal Golden visa" offers several benefits to U.S. citizens, including fast processing times and the ability to obtain residency for yourself and your family members.
To be eligible for Portugal's Golden Visa program, you must meet certain requirements, such as having a clean criminal record, proof of sufficient funds to support yourself while in Portugal, and proof that you have purchased property in the country.
Depending on your situation, there may also be other visa options available to you, such as student visas or working visas. To learn more about these options and determine which is best for your needs, it's important to consult with a qualified immigration attorney who can help you navigate the process of relocating to Portugal.
SIAM info : You want to move from the USA to Portugal
, We can take care of every step of the process (customs clearance 👨‍💼, documentation 📄, international shipping 📦). Contact us to receive a free quote or to learn more about our services.
How Much Does it Cost to Relocate to Portugal?
This is a question that many people are interested in, and one that can be difficult to find an answer to if you don't know where to look. Luckily, there are a lot of resources online that can help you get started with planning your move.
The main cost of relocation depends on the type of property you want to live in. If you plan on renting, your monthly expenses are likely to be higher than if you decide to buy a home. Depending on where you want to live in Portugal, rental prices can vary widely. For example, it's much more expensive to rent a place in Lisbon or Porto compared to smaller cities like Aveiro or Coimbra.
In general, it's recommended that you budget around €600-1,000 per month for rent if you want to live a comfortable life in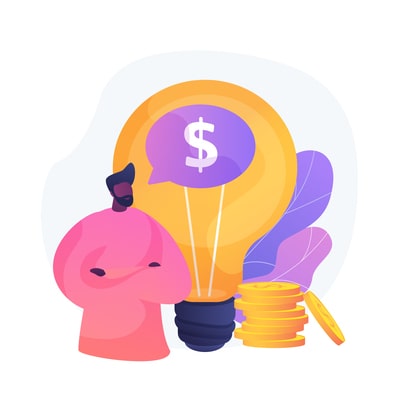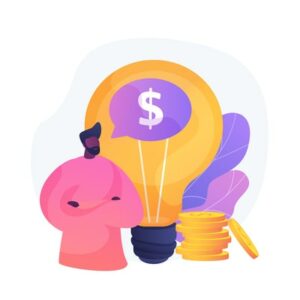 Portugal. However, this price is just an estimate and can vary depending on your location and lifestyle. It may be helpful to talk to other expats who have already relocated to Portugal to get an idea of what to expect.
If you're able to buy your own home, the costs associated with buying property in Portugal can be quite high. The main thing to keep in mind is that it may take some time for your investment to pay off if you plan on selling your house at a later date. However, if you plan on living in Portugal permanently, buying a property can be a great investment.
Aside from the costs of renting or buying a home, there are other expenses to consider when planning your relocation to Portugal. For example, you'll need to keep in mind that it's common for expats to purchase health insurance in Portugal, as the country's national health system doesn't cover everyone. Purchasing a comprehensive healthcare plan is important if you don't want to pay out of pocket for medical expenses while living in Portugal.
Another thing to consider when planning your relocation to Portugal is that expats often purchase new furniture upon moving here, as the prices of used furniture in Portugal can be expensive. This is another cost that may vary depending on your preferences and budget, but it's something you should keep in mind when planning for your move to Portugal.
Whether you plan on renting or buying a home, there are costs associated with relocating to Portugal. However, with some research and planning, you can get a better idea of what to expect when moving here and make sure your move is as smooth and stress-free as possible.
Are you interested in our moving services?
Our experts will answer you within 24 hours
What are the Best Places to Live in Portugal as an American?
Portugal is an amazing country with a rich culture, great food and wonderful weather. But if you're looking to live in Portugal long-term as an American expat, what are the best places to choose for your new home? There are so many factors that go into making such a big decision, from cost of living and housing options, to the climate and accessibility to the rest of Europe.
Here are some of the best places to live in Portugal as an American expat:
Lisbon :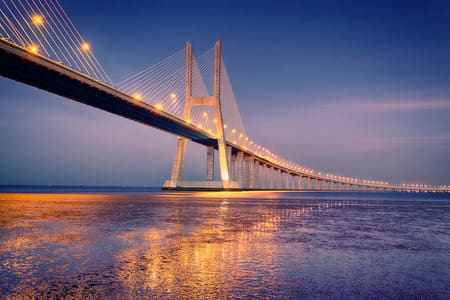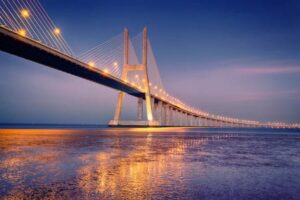 Lisbon is one of the most beautiful cities in Europe and a popular choice for those looking to move abroad. With its high-rise buildings, sprawling cityscape and rich history, it's perfect for anyone looking to experience Portugal at its finest.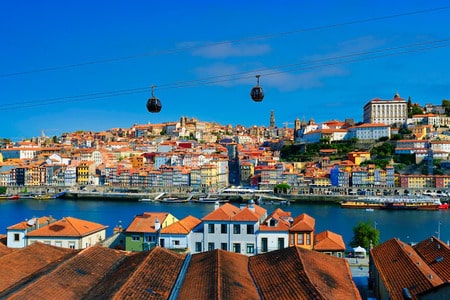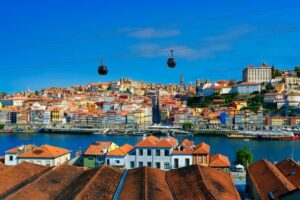 Porto and the Northern Region : The northern region of Portugal is filled with quaint towns, stunning landscapes and great weather – making it a popular choice for expats from all around the world. Porto itself has become one of the hottest cities in Europe, and many expats love living there, in the heart of it all.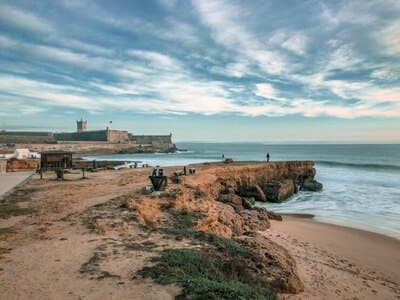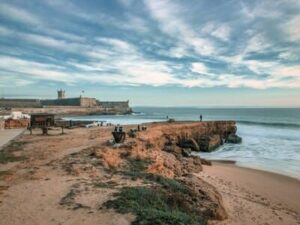 The Algarve : The Algarve is the southernmost region of Portugal, and it's filled with beaches, resorts and small coastal towns that offer a relaxed lifestyle for anyone looking to escape from their busy lives. It's one of the more affordable regions to live in Portugal, and it's also incredibly beautiful.
There are many other wonderful places to live as an expat in Portugal or as an American in Portugal – with so many different cities and towns, it can be hard to choose just one. But with these three areas mentioned above, you should have a great starting point for your new life abroad.
Whether you're looking for a vibrant, exciting city like Lisbon or a quiet coastal town in the Algarve, Portugal has something to offer everyone. So if you're an American considering moving abroad, why not consider Portugal as your next home? It could be the best decision you ever make!
When considering the best places to live in Portugal as an American expat, it's important to take many different factors into account. Cost of living and housing options, accessibility to the rest of Europe, climate – these are all things you should keep in mind when searching for your ideal new home.
SIAM Alert : If you want to move to Indonesia and are hesitant about this destination (when it is time to relocate, where to settle 🏘️, find a job👨‍💼, transportation 🚌, norms ⚖️ insurance....) this article is for you : Moving and Living in Bali [The Complete Guide]
How Difficult is it to find a Job in Portugal as an American?
The main issue when it comes to finding a job in Portugal as an American is the language barrier. The majority of companies in Portugal do not have English as their main language, making it difficult for Americans without proficiency in Portuguese to compete effectively for jobs. Additionally, there are some cultural differences that must be considered when looking for work here. For example, Portuguese workers are typically more punctual than their American counterparts, so if you're looking for a job in an office environment it's important to be on time every day. Overall, finding work in Portugal as an American is not easy, but with enough perseverance and patience, you should be able to secure a job that suits your skills and experience.
Although it can be difficult to find a job in Portugal as an American, there are some strategies that you can use to improve your chances of success. First and foremost, you need to familiarize yourself with the local language so that you can effectively communicate with potential employers. Additionally, it's important to make sure that your resume and cover letter are written in Portuguese, as most employers will not consider your application if it is only in English. Besides, you should try to attend local job fairs and networking events so that you can connect with potential employers directly. Finally, don't be discouraged if there aren't any jobs available when you first arrive - it may take some time before you find a position that fits your skills and experience.
SIAM Info : Relocating to Portugal can be an exciting experience, whether your reasons for moving are work-related or personal. By taking the time to learn about and embrace local customs, by learning Portuguese, and by starting small in terms of both job opportunities and living circumstances, you'll be sure to have a smooth transition into Portuguese society !​
Tips for Relocating to Portugal as an American
Speak the Language:

When relocating to Portugal, it's important that you take the time to learn Portuguese, as locals will appreciate your efforts and be more receptive if you try to integrate into their culture.

Start Small:

If you're looking for a job in Portugal, consider working at a smaller company or startup, where you'll be able to get more hands-on experience and learn the ropes in a less competitive environment.

Embrace Local Culture:

Portugal is known for its

rich culture and history

, so if you're relocating there, make an effort to explore it fully! Take part in festivals, visit old churches and monasteries, and immerse yourself in all that the country has to offer.

Enjoy the Weather: The climate in Portugal is generally mild, with warm summers and cool winters, so if you're looking for an

enjoyable place to live

, this could be a great option for you.
Build Connections: When relocating to a new country, it's important to

build connections

with the locals in order to make your transition easier. Join local clubs and meetup groups, or seek out friends of friends who can introduce you to people in the area
Take Advantage of Public Transportation: Portugal has

an excellent public transportation system

, so if you're relocating there, consider taking advantage of it as much as possible. Not only will this save you money on transportation costs, but it will also allow you to explore more areas of the country.
Stay Active:

Portugal is a great place for outdoor enthusiasts, so if you're relocating there and enjoy sports such as hiking or cycling, make sure to take advantage of

the beautiful landscape

! Additionally, Portugal is known for its many beaches and warm water, so if you're a fan of swimming or sunbathing, you'll find plenty of great options.

Work Hard and Play Hard:

If you want to be successful when relocating to Portugal, it's important that you put in the effort to work hard and build your skills. At the same time, though, make sure to spend some time enjoying yourself and exploring everything that Portugal has to offer.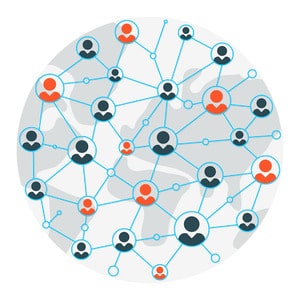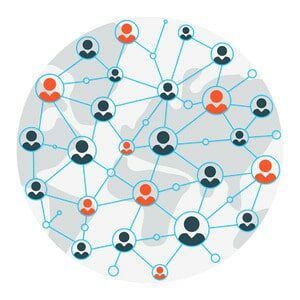 Learn about Local Customs:

If you're relocating to a new country, it's important that you take the time to learn about its unique customs, as doing so will help you to better integrate into local society. From understanding the etiquette around gifts and 

business meetings, to knowing how to dress appropriately for different situations, learning about local customs is key to feeling like part of the community in Portugal.

Be Patient with Yourself:

If you're relocating from a country where English is the primary language, it 

may take time for you to adjust to the different customs and culture in Portugal. Be patient with yourself and give yourself some time to get used to everything before expecting too much from yourself.

With a little patience and effort

, you'll soon feel like part of the community in this beautiful country!
FAQ | How to Relocate to Portugal as an American ?
How long does it take for our shipment to get to its destination?
Every move is unique and the time to complete it varies greatly. The time it takes to achieve a move depends on the size of your household (studio, house, flat…), the distance you are moving (to France, Thailand, Australia, Portugal)and the mode of shipment (air freight, sea freight, rail freight).
What about custom clearance in Portugal ?
There are three basic steps to clearing an object held in customs at the CTT in Portugal. You must first provide the local number and origin number of the object you wish to clear, and then provide the requested documentation and fill out the detailed information about the object in order for it to be considered for clearance.
Are there duties and taxes to pay for foreigners in Portugal, and how much will they be?
Some expats in Portugal can benefit from the Non-Habitual Residency (NHR) tax codes, which provide significant exemptions for the first ten years of residence. NHR status is available to workers in qualifying professions and comes with two major advantages : First, you can live in Portugal as a resident but not pay tax on your worldwide earnings), and second, you will pay income tax on Portuguese earnings at a flat rate of 20%, rather than the standard progressive rates of up to 48%.
Tell me more about Golden Visa scheme !
Foreigners who purchase property in Portugal worth more than €500,000 are acquired golden visas. This allows investors to obtain citizenship in Portugal and freely travel throughout the European Union. Under half of these visas go to Chinese citizens. The Portuguese Chamber prohibits golden visas for property purchases along Portugal's coasts like Lisbon and Porto. It will only count towards the Azores, and Madeira as of January 2022.
SIAM Info: Do you like our article today? For your business interest, you may like the following useful articles :
SIAM Advise : We help you with the entire sourcing process, so don't hesitate to contact us if you have any questions!
SIAM Relocation - Best price moving company in Thailand !
Due to our attractive pricing, many customers trust our services and we thanks them. Stop to overpay the services and save money with our tailored package matching will all type of removals, from small volume to full house, let us find the best and cost-effective option.
Communication is important, which is why we strive to discuss in the most suitable way for you!