Dubai is one of the most important cities in the Middle East and worldwide. It is a center for business as well as a fantastic tourist destination. The demographics in Dubai have changed over the years, especially after the big expansion in the 80s. Numerous people from South Asia and Southeast Asia have flocked to this oasis in search of jobs and a better living standard. 
Even today, the incoming migration rate in Dubai is quite positive. The statistics did stutter a bit during the pandemic, but the city has recovered at large. If you are one of those people who are considering a move to Dubai, we have curated a few helpful tips for you. This blog is all about moving and settling in Dubai.
Short Stays In Dubai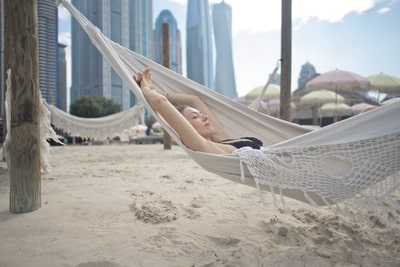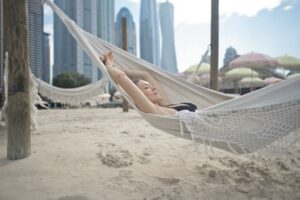 If you are simply visiting the city for a few weeks or months, looking for a permanent resident is, of course, not the right choice. For a short visit, you can consider staying in Downtown Dubai. This area is a posh and developed palace where numerous hotels and related services are available. If your trip is constrained by budget issues, Downtown Dubai also has hostels and dormitories that you can move into for a few weeks or months. 
As far as the hotels in Dubai are concerned, they usually fall under the 'expensive' umbrella. Dubai is, in general, an expensive city. However, you have budget options such as the aforementioned dorms. An average of 80 AED per night is something that the usual dorm rates hover around. 
Big hotel chains are available as well – LEVA hotel, JW Marriot, FIVE Palm, Rove, and the Grand Hyatt. Dubai is known for these 5-star and 7-star hotels. There are hundreds of huge hotel chains bustling in Dubai.
The season you go to Dubai also acts as an important factor. Summers are typically less crowded and hence cheaper. The months of November to February are the most expensive.
Dubai Is Expensive 
Dubai is a major shopping hub and an important place of commerce. It is known for its large malls and office towers. The city is always under construction and always expanding. The population is also always on the rise. According to Numbeo, the average cost of living in Dubai for a single person is around 3,500 AED per month. The rent along with basic amenities is pretty expensive as well. 
Speaking of transportation, a local transport one-way ride will cost around 5 AED. Food is an exception though and is relatively cheap. There is also a 'brunch culture' in Dubai. Electricity and other basic amenities may fall in the region of around 650 AED.
These figures are all relative though and are derived from an average standpoint. The thing about Dubai is that the spending limit is very high. In a developed country with all the luxuries available at your doorstep, your expenses can go as high as you want them to be. 
Dubai is great for splurging and shopping. Malls in Dubai have a global reach and an amazing footfall of tens of thousands of people. The Dubai Mall is probably the most famous one. The Ibn Battuta Mall is also a great attraction and is loved by families due to its children-friendly theme. For luxury product enthusiasts, the Mall of the Emirates is a frequent destination.
SIAM Alert: Siam Relocation's goal is to fit our customer's needs and budget, to offer them the best moving experience. We are providing 3 different offers to answer to a large demand which are: Eco, Medium, and Premium packages! If you require a personalized offer and ask our experts your questions, don't hesitate to contact us!
The Big Hustle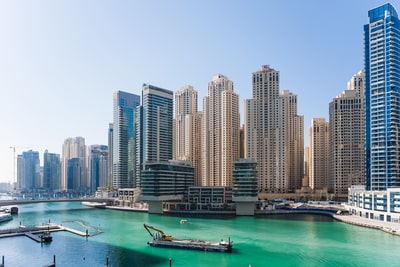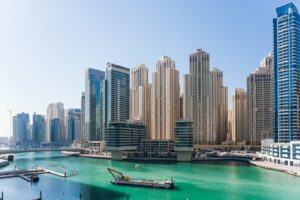 If you are planning to move to Dubai and work there, brace yourself for the grand hustle. Life moves fast here, much like New York or Tokyo. Yes, there is that human gap that is a trademark of all these large cities. A lack of personal touch and an indifferent attitude toward others is always prevalent. However, you can make a good living for yourself here and move with your family. 
If you are just starting out in your career, Dubai can come as a shock – a cultural and a financial one! The fact is that there is always something to do here and to keep yourself busy. And yes!! Career opportunities will always be there for you here. The doors to growth and learning are always open in Dubai. 
A Few More Things You Need To Know Before Moving To Dubai 
It is very hot in the summers 
The average temperature in Dubai during the summers is 41° / 30°. The highest temperature recorded here can go up to 46° and even 48°. However, the infrastructure of the city keeps you safe from the heat. If you do plan to go out, make sure that you are hydrated and have proper sun gear on.
The streets are crowded and there is a lot of traffic 
As is the case with any large and developed city, Dubai is no exception when it comes to traffic. If you have a long taxi or car ride ahead of you, make sure that you keep some buffer time.
SIAM info: If you're not afraid of traffic, and you don't want to be separated from your car, SIAM Relocation can handle your car importation to Dubai as an additional service! Contact us if you have questions and get a free quote!
Learn Arabic 
It always helps to know the local language. Acquaint yourself with the basic etiquette of conversation in Arabic. Learn a few words that can help you get through the first few days in the city.
Healthcare in Dubai 
Another important point that you need to familiarize yourself with is the healthcare situation of the city. Make sure that you research a bit about good hospitals and sustainable healthcare plans when you move to the city.
Moving To Dubai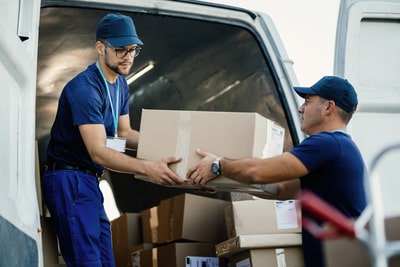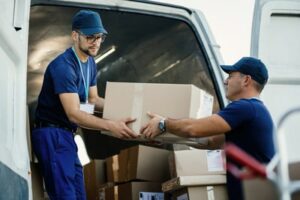 Dubai is an amazing place to settle with your family. The city is always moving forward and if you plan to move here, make sure that you have good movers in Dubai helping you relocate. From the moment you hit the airport to settling in your new house, your Dubai movers should be by your side.
SIAM's Tip: SIAM Relocation is providing a quality moving service thanks to our decade of experience, we are certified as movers and have advantages that will ensure you move with complete peace of mind! Contact us if you want to choose the best for your move!
Documents you may require to carry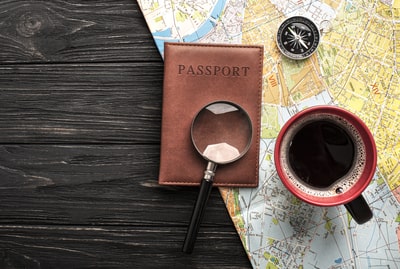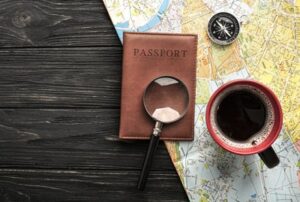 Apart from your visa and passport, make sure that you have your education certificates, birth certificates, identity documents, and marriage documents (if applicable). As far as your visa is concerned, the UAE offers multiple options here. Visa options include employee, investor, business, students, dependent, freelance, and green.
Make sure that everything is in order at the UAE embassy 
The UAE embassy in your local country is the place to go to kickstart the process. Make sure that you have everything figured out in this department. Talk to a consultant, or simply reach out to an experienced person to guide you through the visa application and other processes. 
Figure out your budget 
Even before you relocate to the big city, make sure that you have your finances in order. As aforementioned, Dubai is an expensive city to live in. Movers in Dubai are also relatively more expensive than, say, in India.  
Book movers in Dubai beforehand 
Due to the fast-moving nature of the city, it is wise to book your movers in advance. It is hard to get good movers and packers during the busy seasons. The prices also go up by quite a margin.
SIAM Advice: Do you need an expert to pack and unpack your goods at arrival in your new home in Dubai? Choose to rely on SIAM Relocation and benefit from our expertise! If you need a free quote or have questions, feel free to contact us! 
Talk to your realtor 
The person who helped you get a house or rent a property in Dubai can also help you find good movers. Talk to them and explain your exact requirements and what you expect from the movers. Make sure that you understand your timelines so that everything is in sync. 
Plan out your journey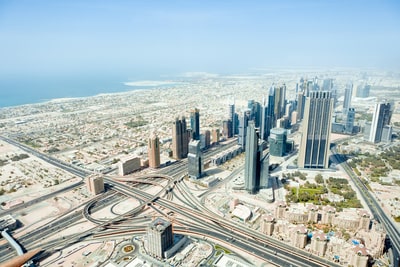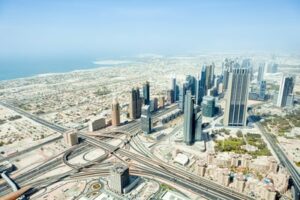 As soon as you decide that you have to move to Dubai, start planning the entire relocation. Make sure that you mark the important dates on your calendar, such as the day you catch your flight and the day you book a logistics and shipping company. Talk to people who have done this before and to people who are living in Dubai. Ask them about the minor details and every small thing that you'll need to take care of once you are in Dubai.
FAQ | What Should I Know About Moving To Dubai?
Although we believe that we have covered almost all the major points about moving to Dubai, here are some things that we might have missed out on. 
How do I go about looking for a job in Dubai?
Dubai is definitely a great place to find career growth and opportunities. If you are looking for a job from scratch, platforms like LinkedIn, Bayt, Laimoon and NaukriGulf are quite popular. Recruitment companies like Adecco and Mackenzie Jones can also help you find a job in Dubai.
How do I find a good house to stay in?
Mirdif, Deira, Jumeirah Village, Satwa, Al Qusais, International City and Al Nahda are all budget-friendly places to find a good house. If you have the finances for it, you can go for a place in Dubai Marina or Arabian Ranches.
What mobile operators are available in Dubai and which one is the best?
Du, Etisalat and Virgin Mobile are the three most popular mobile operating companies in Dubai. You can choose any of these based on the packages that they are currently offering.
How do I find good movers in Dubai?
Look for these factors in the moving company – experience, pricing, quality of service, customer support, infrastructure, and professionalism. Movers in Dubai are always in demand, so make sure that you book in advance.
DocShipper info: Do you like our article today? For your business interest, you may like the following useful articles :
DocShipper Advise : We help you with the entire sourcing process so don't hesitate to contact us if you have any questions!
SIAM Relocation - Best price moving company in Thailand !
Due to our attractive pricing, many customers trust our services and we thanks them. Stop to overpay the services and save money with our tailored package matching will all type of removals, from small volume to full house, let us find the best and cost-effective option.
Communication is important, which is why we strive to discuss in the most suitable way for you!