International move to Hua Hin with Siam Relocation
The expat population in Hua Hin is increasing every day. From 3,000 to 5,000 expats and around 80,000 Thais are living there and over 1,000,000 tourist arrivals each year (sometimes more). While some of the expats are retired there, a lot of them are Europeans. What was a small fishing village being now a much louder and busier place? Even it Hua Hin is still a tourist resort for Bangkok Thais, it has now a more international side which makes it more interesting.
It is when the construction of the railway station was completed in 1923 that Thai élite began building second homes there. Later generations began buying some flat in condos in the 90's. The first movement of expats started in 2004 after the tsunami in the Andaman Sea. Real estates are really developed there, can cater especially to foreign buyers. The price depends on the location and amenities and vary around $100,000 through well over 1,000,000.
There are a lot of services for the Farang community (Thai for foreigner) with their influx. For example, there are local foreign-language newspapers (owned by real estate agents), also internet forums of Hua Hin residents.
English language radio stations, and local cable TVs for British, German, Italian, Japanese, French, Chinese, and Murdoch.
The proportion of the Farang people of Scandinavian origin is quite huge in Hua Hin (tourists and residents). You might even think sometimes that you are in Helsinki or Helsingborg rather than Hua Hin. One of the most brighten side of the town the girls from Findressor and Golden Orchid tours setting out on their rounds with clipboard and briefcase. Why so many Scandinavians? One of the reasons might be because in the early '90s Scandinavian tour companies were very active in providing holidays in the newly opened large hotels such as the Melia, now the Hilton.

DocShipper Advice : Moving to chiang mai in Thailand is quite difficult, but SIAM Relocation is the most knowledgeable international mover in Thailand, and a local player also, is here to accompany you through all of this. Don't hesitate to contact us.
Moving to Chiang Mai with Siam Relocation
Siam Relocation is an international moving company based in Bangkok, Thailand.
By choosing Siam Relocation for your move, we will be able to provide you any moving companies chiang mai with the best quality. We only have your interest in mind. We can take care of your move from any destination to Hua Hin. With our professional and multilingual team, there won't be any language barrier, you won't have to worry about the shipment of your goods, since we will take care of that. The only thing you will have to is to book your plane ticket!
Stocking a home
A market called "Villa Market" has opened in Hua Hin, people don't have to travel to Bangkok for provisions anymore. The goods are being imported from Japan, Australia, and the US. And there is a Villa Supermarket at the Venezia Mall, and it opens at 10.00.
The Market Village Mall has a Tesco/Lotus and Home Pro and other facilities. many restaurants and bakeries. A second Tesco/Lotus and restaurant/hotel opened not long ago. Also, a new up-scale mall will soon start construction south of town.
On the Pa Lau Rd, you can see a Big C Market. Just like the Tesco/Lotus Market south of town on Phetkasaem, these shops are not as huge as the original stores, but they offer fresh produce. But they are still larger than the average convenience stores. The good side is that they open quite early for those who wake up early, around 7am for Tesco and 8am for Big C. The Big C also has a Pure Pharmacy, KFC and Dunkin Donuts.
There are various specialty furniture stores in Hua Hin selling teak wood and other diverse wooden furniture, can be a bit expensive. The Index Living Mall is well furnished, it can equip an entire home from bedroom to bathroom to kitchen and their discount sibling, Winner, and it is not far from Index. Home Pro is a DIY's delight which sells some lighting, paint, tiles and even alarm systems. The oldest interior design company in Hua Hin is The Cabinet which, also well furnished, can equip your entire house.
The only one area that was lacking in Thailand in general was kitchen gadgets. But, the new Makro has solved that problem. Huan Hin Makro's has everything from: imported beef, lamb, and live lobster to digital scales, ice cream makers and hoover packing equipment.
Tesco Lotus proposes Thai quality beef, but the Villa Market offers Thai beef and lamb, and is imported from Thailand. Makro proposes foreign beef and lamb too. The Boucherie of Jean Pierre settled down in two thousand and nine on Petchkasem Road. However, they have moved to Soi eighty-eight for a brief time. If you come from Petchkasem Road, span the RR runway, take immediately on the right, after on the left to be always on eighty-eight and you will see the butcher's shop about five hundred meters on the right (north) location on the street. They sell beef of Thailand and France and homemade sausages too. It is a small store with restricted parking so be careful, otherwise you will fail it.
Animation
Additional to the lot of animation enumerate on the other sheet, there are billiard leagues and darts, bowling lawn, and many bars/restaurants make quiz party too. Lot of bars close late to regard European soccer. You will find a bridge group that finds himself twice in the afternoon per week. You will find an English-speaking Rotary Club and a group of lady expats too. A site for expatriate lady, Chicky Net, has a band in Hua Hin.
Instruction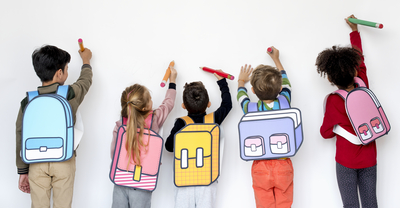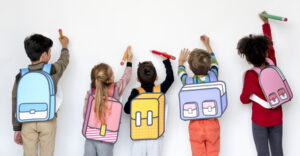 For families with kids, there are a global place of instruction that uses an English program. There is Webster Global University and Stamford Global University giving BAs and Master of Business Administration's too. These places of instruction are not yet competing with the best global place of instruction in Bangkok, however, norms are getting better every year like application grows and the place of instruction grow up. Additional data on Yam Saard School can be got here.
There are places of instruction giving the language of Thailand courses and other place of instruction giving Thailand cuisine, fruit sculpture, yoga, kite, teaching English as a Foreign Language, rub of Thailand, Muay Thai, Kung, Fu, Thai Chi and driving lesson.
Bookazine, Megabooks and Asia Books overall have points of sale in Hua Hin, giving volumes and magazines in languages of United Kingdom and Europe. You will find global periodical publication in different languages as well as The Bangkok Post and The Nation for the people who try to follow the adventure of the authority that are in Thailand. There is a big bookshop in Market Village that has a wide selection of volumes and magazines in Thai and a lower choice of volumes abroad and Asia Books, at the beginning of the shopping centre has a broad choice of English volumes. There are lesser bookstores along Petchkasem Street close to the market giving international newspapers and magazines of information. Many theses stores have Hua Hin and Thailand maps' too. You will find also a book intersection at Villa Market with a large choice of volumes, magazines, and organized play abroad.
DocShipper Alert :  To ensure the safety of your goods, SIAM suggest a packing service ! We use padded covers to protect your furniture. Also, for better hygiene, we cover your mattresses with plastic slipcovers. Wardrobes boxes are available to ensure that your clothes stay on the hangers. For the most fragile objects, bubble paper is the best option. We are will help you for furniture removal in Chiang Mai, Contact our experts.
Hospital in Hua Hin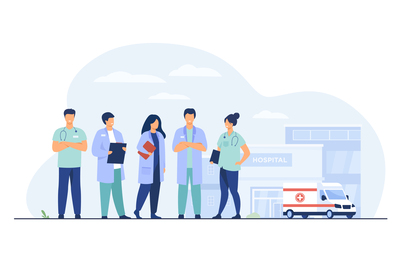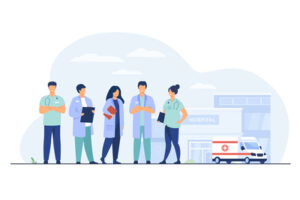 The Hospital of Bangkok has settled down a wide hospital in Hua Hin, which significantly improves healthcare in this city.
How to find a Residence in Hua Hin ?
There are lots of agents in the property business in Hua Hin. If you are interested in a residence in Hua Hin, they will surely see your currency and encounter you at Bangkok Airport. There are opulence condos on commercial transactions with ocean panorama, opulence properties with ocean or mountain panoramas.
There is a private holiday home with a swimming pool, private park, closed group, golf site groups. If you desire the style of Bali, Mediterranean style, style of Mexico opulence private holiday home; they are all there. If you don't have what you desire, somebody will accept to construct it for you.
The exclusively issues are that the foreigners don't have the right to own (ground/residence building, and condominium are a distinct subject) in Thailand. Duration of time. Some will vend their household to you and you will lease the area. There are those who will sell you the house and you will rent the land. A 30-year property rentable is feasible, if done accurately. Some will offer a renewable property rentable on the ground to you and it is delicate. If the legal professional is a business person's friend, the documents will be fine, but if the pressure comes to push, the legality of the agreement can be dubious.
Lots of purchasing agent of the Hua Hin possessions create firms and bought the ground and the house on behalf of the company. The employ of nominees in trade has been a hot topic in the current events for not many years today and the legality of this procedure of buying a residence in Hua Hin is highly dubious.
When it talks about residency in Hua Hin, survey your backs, watch out, and CAVEAT EMPTOR. Do not deposit your money until you are certain of what you are getting. The promises in property are created to be severed. If there is any chance that you are going into a trial with your officer and entrepreneur, know that there are already friendly arrangements, and they are not scared to employ them.
There are a lot of shock plot about the problems encountered when buying a residence in Hua Hin or merely by building a house according to the authentic feature. You will find most of these plots on the discussion group on Thailand and Hua Hin.
Internet & connection in Hua Hin
Internet assistance is quickly obtainable in Hua Hin. TOT, CAT and TT & T overall propose diverse Asymmetric Digital Subscriber Line exclusive offer for people who have terrestrial drawn mark and satellite assistance Is obtainable at a lower cost for those who do not have a phone. Additionally, there are lots of cybercafés, pubs, and restaurants propose free Wi-fi for their guests. 3G and 3.5G are given by AIS and DTAC and the prices is good. You will find SIM cards in all places prepaid information accounts to be able to configure in a few seconds. 4G is accessible from two thousand and thirteen.
It has been presented that Wide Access Co, a telecommunications company, is launching the city's first free Wi-Fi access in Hua Hin as part of a 5-year devotee money scheme of seventy-five million baht. The creation of a wireless grid will provide broadband coverage to all Hua Hin inhabitants and travellers, including a section of 1 km2, to be extended to 8km2 soon.
Immigration in Hua Hin
The Hua Hin Immigration Agency is situated on the Canal Rd, reachable via Petchkasem Soi ten. Press here for the plan. The agency manages an additional period for traveler visa, retirement visas and the lot. The hours are 08h30-16h30 (shut for lunch).
For further information about immigration, feel free to visit the official website: Immigration in Thailand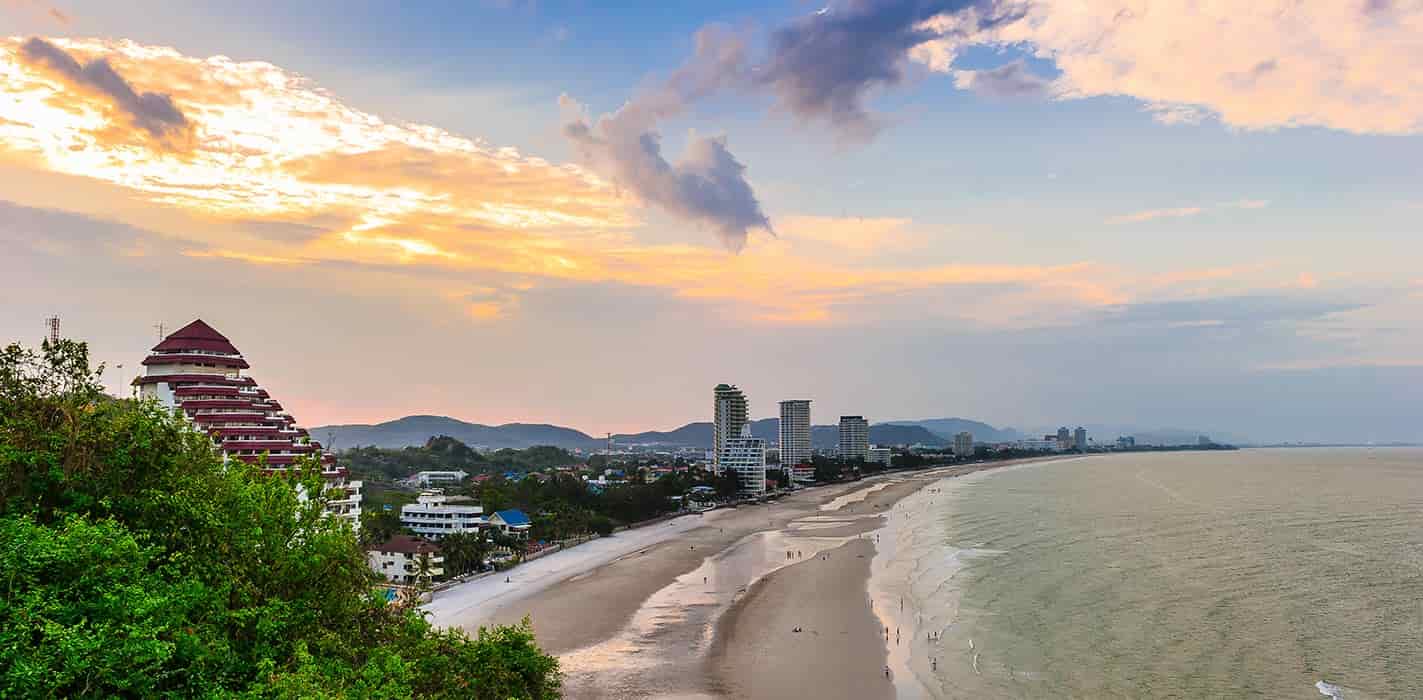 FAQ | Moving to Hua Hin
What is the climate in Chiang Mai ?
The best climate in Thailand is found at Chiang Mai. The majority of the year is beautiful, but from March to May the air is so dirty that the sun doesn't come out for days.
One of the worst things about living there is this. If you suffer from respiratory issues, you may want to consider leaving Chiang Mai during those months.
In Chiang Mai, the hot season is known as the burning season, when farmers burn their post-crop leftovers. They carry it out on a grand scale. This not only degrades the quality of the air but also causes an increase in temperature.
At that time, the heat is oppressive, occasionally exceeding 50 degrees Celsius.
What is the cost of living in Chiang Mai ?
Get your finances in order. Thailand is affordable, however it also depends on the lifestyle you're looking for.
You can entirely survive on street food, but you will pay more if you occasionally want pizza or something else from the west. What do you enjoy doing in your spare time? You will incur additional costs for dining out, weekends away, and extracurricular activities like rock climbing or working out.
Prioritize your spending and keep in mind that you can get by in Thailand on $500 a month, but you can also spend as much as you would in a major European city.
Do I need insurance ?
Purchase a reputable insurance before you depart from your country. It is important to purchase expat health insurance because you will be in Chiang Mai for a longer period of time. In this manner, even a normal visit to the doctor will not cost you anything.
DocShipper info: Do you like our article today? For your business interest, you may like the following useful articles :
DocShipper Advise : We help you with the entire sourcing process so don't hesitate to contact us if you have any questions!
SIAM Relocation - Best price moving company in Thailand !
Due to our attractive pricing, many customers trust our services and we thanks them. Stop to overpay the services and save money with our tailored package matching will all type of removals, from small volume to full house, let us find the best and cost-effective option.
Communication is important, which is why we strive to discuss in the most suitable way for you!