Wearing boxes can be a very painful experience. And it is not because you are careful and healthy that you will necessarily escape the lumbago.
How not to get hurt when we carry packing boxes?
Know your limits
If by lifting a cardboard, you say "it's heavy" then it is probably too much. Do not insist and ask a friend or your mover for help. There is no need to go into insurmountable challenges: some furniture, appliances, or boxes can only be transported by superheroes. If you have already carried a washing machine or a carton filled with books, you are probably part of the community of those who say, "never again a move."
Lift the cartons closer to the body
The closer the carton will be to your body, the easier it will be to lift. To keep it as close as possible to you, use the diagonal method: put one foot on the side of the carton, the other behind the carton, then lift it gently. This technique will allow you to relieve your back and neck.
DocShipper info : Are you planning to move? Do not hesitate to contact our experts, they will answer you within 48 hours!
Bend your knees and use your abdominals
No doubt you have heard this advice before, but it is good to repeat it: to lift something heavy … bend your knees and block your abs. It is they who must make the most effort. Otherwise, you will painfully cause your lumbar pain.
If you must rotate, turn with your feet, not your hips.
Think before acting
Before you get started, you need to know where you are going. Do not lift furniture or boxes until you have recognized the passage and cleared the ground.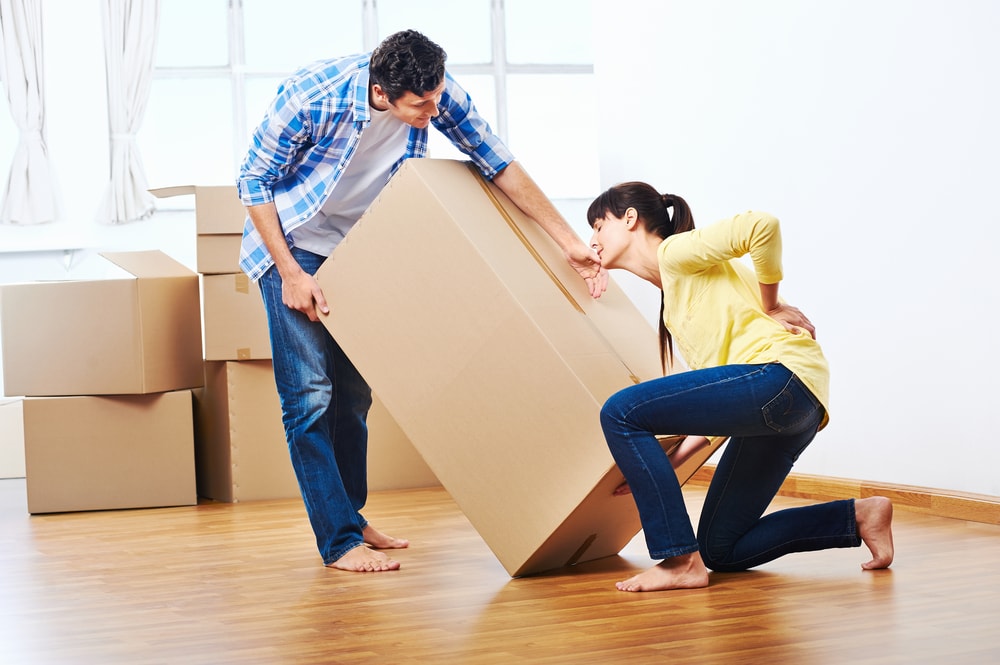 Interested in our services ?
Do you further information ?
Download our brochure (PDF) !
FAQ | How to not get hurt during a move?
What is LTL transport, and how does it work?
Less-than-Truckload (LTL) transport refers to getting your items in tiny batches or a few shipments. It equates to a fraction of a truckload.
What is the definition of a free trade agreement?
The fact that two or more nations agree on their economic exchanges in order to promote their circulation is known as a free trade agreement.
What exactly is drayage?
Drayage refers to the transportation of products across a short distance to a logistics platform or a marine sector.
What is the most advantageous of FCL and LCL?
Both FCL and LCL have benefits and drawbacks. Because of the desire to convey a smaller amount of goods by sea without having to pay for the whole container, the FCL sector gave birth to the LCL industry. Understanding the distinctions between the two ocean freight agreements will help the customer choose which approach is appropriate for their scenario and cargo volume.
DocShipper info: Do you like our article today? For your business interest, you may like the following useful articles :
DocShipper Advise : We help you with the entire sourcing process so don't hesitate to contact us if you have any questions!
SIAM Relocation - Best price moving company in Thailand !
Due to our attractive pricing, many customers trust our services and we thanks them. Stop to overpay the services and save money with our tailored package matching will all type of removals, from small volume to full house, let us find the best and cost-effective option.
Communication is important, which is why we strive to discuss in the most suitable way for you!