Cost of life in Bangkok in 2017

You have probably already heard that Thailand is a country where life is cheap. Basically it depends of the point of view; on the other hand the cost of life increase a lot in Thailand and mainly in Bangkok even if it's still "cheap" compared to western countries. Indeed, with an income of 1500 euro (1600USD), one could lead a very comfortable life in Bangkok.
For you Siam-relocation has lead a study, which will give you an idea of your real purchasing power in the realm.
Restaurant
– Meals, Good restaurant: 50.00 ฿
– Meals 2 persons, mid-range: 600.00 ฿
– Mcdonald Menu: 230.00 ฿
– Local beers, 50 cl: 50.00 ฿
– Imported beers, 33cl: 100.00 ฿
– Cappuccino: 80 ฿
– Coca-cola, 33cl: 20 ฿
– Mineral water, 33cl: 10 ฿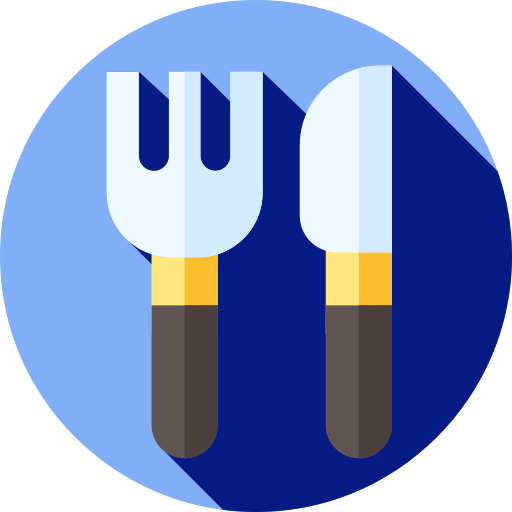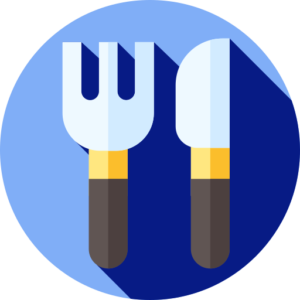 In  the shop

– 1L of milk: 50 ฿ = 1.23 €
– Fresh bread: 500g 40 ฿ = 0.99 €
– 1kg of rice: 40 ฿ = 1.01 €
– 12 eggs: 55 ฿ = 1.41 €
– 1 kg local cheese: 600 ฿ = 15.51 €
– Chicken Steak, 1kg: 100 ฿ = 2.67 €
– Beefsteak, 1kg: 400 ฿ = 7.52 €
– 1kg of apples: 90 ฿ = 2.34 €
– 1kg of bananas: 40 ฿ = 1 €
– 1 kg of oranges: 70 ฿ = 1.71 €
– 1 kg tomato: 45 ฿ = 1.10 €
– 1 kg of potato: 45 ฿ = 1.16 €
– 1 kg of onion: 35 ฿ = 0.90 €
– 1 lettuce: 30 ฿ = 0.73 €
– 1.5 l of water: 10 ฿ = 0.42 €
– Bottle of wine (mid-range): 550.00 ฿
– Package Cigarettes (Marlboro): 125.00 ฿
Transport
– 1 ticket: 20.00 ฿
– Monthly Pass: 1,000.00 ฿
– Taxi leaving counter: 35.00 ฿
– Taxi 1km: 8.00 ฿
– Taxi 1 hour wait: 150.00 ฿
– 1L Species: 30.00 ฿
– Volkswagen Golf 1.4 90 KW: 800,000.00 ฿
Monthly invoices
– Basic (electricity, water) apartment 85m3: 2,500.00 ฿
– 1 minute mobile prepaid offer: 1.00 ฿
– Internet (10 Mbps, Unlimited Data, Cable / ADSL): 620.00 ฿

Sports And leisure
– Fitness Club, 1 month subscription: 1,600.00 ฿
– Tennis court rental, 1 hour: 220.00 ฿
– Place of cinema: 170.00 ฿
Clothing and footwear
– 1 jean levis 501: 2,000.00 ฿
– Summer dress Zara: 380.00 ฿
– 1 pair running Nike: 2,800.00 ฿
– 1 pair man city shoes: 2,220.00 ฿

Monthly rental
– One bedroom apartment, city center: 14,000.00 ฿
– 1 bedroom apartment, outside city center: 8,000.00 ฿
– 3 bedroom apartment, city center: 45,000.00 ฿
– 3 bedroom apartment, outside city center: 18,000.00 ฿

Purchase apartment
– Price per m2 city center: 88,000.00 ฿
– Price in m2 outside city center: 52,000.00 ฿

Salary and Finance
Average net salary: 14,300.00 ฿
Annual average interest rate: 6.30%
Updated April 2020
1 THB = 0,028 EUR
1 EUR = 35.18 THB
1 THB = 0,031 USD
1 USD = 32.41 THB
DocShipper Advice : For all your expatriations, DocShipper will take care of your move! For more information, do not hesitate to contact us and consult our page.
School fees at the French International High School in Bangkok
Primary classes: 259 414 ฿
Middle school: 320,726 ฿
High school: 378,703 ฿
Registration fee: 150 000 ฿
Half-board: 21,175 ฿
Quality of life
Thailand is a beautiful country and offers a very interesting quality of life thanks to :
Its very mild climate: with an average temperature of 28°C, Thailand enjoys a particularly pleasant climate that enchants many Europeans. What a privilege to bask in the sun while Europe is snowed under! For most expatriates in Thailand, the climate and the almost permanent sunshine give the impression of being on holiday all the time and take away some of the stress of working and being away from home.
To its lush nature: Thailand offers the opportunity to enjoy a pleasant living environment and a rich and preserved nature. Even if you live right in the centre of Bangkok, there is nothing to stop you escaping for a weekend to the seaside resorts of Phuket, Koh Phi Phi, Koh Samui or Pattaya.
To its gentle way of life: expatriating to the land of smiles also allows you to appreciate the flavours of Thai cuisine, whether in street food or in restaurants. This is an opportunity to taste the finest dishes and to discover exotic preparations such as scorpion skewers, mango with glutinous rice or red ant eggs
Cost of living: Compared to Europe or France, the cost of living in Thailand is relatively low. Whether it is the monthly rent, transport costs or living expenses, the price difference benefits the expatriate and his family who can aspire to a more comfortable life than the one they had in France.
This quality of life is also expressed by the different activities that the expatriate will enjoy after work or on weekends like discovering Thai culture, scuba diving and snorkeling in the hot waters of Phuket, golfing in Pattaya, walking and trekking in the mountains and forests surrounding Chiang Mai, without mentioning the famous Thai massage, essential to enjoy a quiet moment after a stressful day.
A gateway to Asia
The geographical location of Thailand is a great advantage for the expatriate who can easily discover the surrounding countries like Cambodia, Vietnam, Laos, Burma, Malaysia, and even Hong Kong and Taiwan a little further. If you are a producer, you can use this location to export your products to other countries, with lower freight costs.
To summarise
Daily life in Thailand is about 30% cheaper than in France. In Bangkok the prices are higher than in the rest of Thailand but still very affordable.
Thailand has a standard of living in the high average, it ranks 18th in the world GDP before Australia. In terms of the HDI, Thailand is in 79th place, which is the same as Bosnia in Europe.
Thailand is therefore a rich country with a low standard of living, which makes it particularly attractive to expatriates.
Interested in our services? Need personalized information?
Our experts will answer you within 24 hours
FAQ | Cost of life in Bangkok
How to avoid paying too many bank charges in Thailand ?
If you pay with your French card in Thailand, the exchange rate will be overcharged by your bank.Here are some advices which will allow you to minimize the bank charges. Be wary of the exchange offices located in the places of passage: not to lose too much with the exchange rate, privilege an office which is far from the tourist areas. Pay as much as you can with your card: in general, French banks only charge a percentage of card payments. You will not be penalized if you make too many payments.Avoid going to the ATM too often: in Thailand, you will probably have a flat fee in addition to the proportional fees on withdrawals.
Is Bangkok accessible for children ?
The city can be great for kids. Pollution is a problem, but the medical treatments are first rate. There are plenty of water parks, zoos and many other activities to captivate the curiosity of children. Private schools are of high quality. Suburbs often act like communities and it is common for children to be supervised and, in part, educated by the residents of the neighborhood.
Do I have to learn Thai ?
There are so many expatriates in Bangkok that it is very easy to get around mainly in English. Learning a few rudimentary words and phrases will enhance your experience of the city. It is less important to be able to read Thai because many signs are in English.
Do I need a car in Bangkok?
It is not at all necessary to have a car in Bangkok. In fact, public transportation, such as the Sky Train, Tuk-tuks and the subway, is much faster than driving. Exasperating traffic jams are an integral part of the trip.
DocShipper info: Do you like our article today? For your business interest, you may like the following useful articles :
DocShipper Advise : We help you with the entire sourcing process so don't hesitate to contact us if you have any questions!
SIAM Relocation - Best price moving company in Thailand !
Due to our attractive pricing, many customers trust our services and we thanks them. Stop to overpay the services and save money with our tailored package matching will all type of removals, from small volume to full house, let us find the best and cost-effective option.
Communication is important, which is why we strive to discuss in the most suitable way for you!