Although living in New Zealand offers a terrific lifestyle, you should be sure that moving there is the best choice for you, your partner or spouse, and any children you may have.You can apply for a visa on your own, or if you're unclear of the procedure and would like some additional assistance, you can use a certified immigration expert. Recognize that there can be expenses.
The essential papers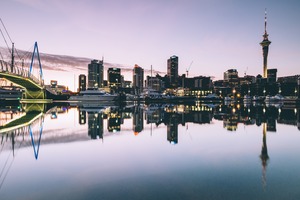 In order to enter New Zealand, whether it be for business, pleasure, education, or employment, you will need a visa.
For French citizens, a free, automatic three-month tourist visa is available. Only if you want to extend your stay up to nine months must you apply for an extension with the local immigration department.
You can choose between a work visa, a travel visa for people between the ages of 18 and 30, or an étudiant visa (if you can prove that you are enrolled in school and have at least 15 hours of classes per week).
You make like this article:  Moving and Working in Malaysia: Visa, Jobs, Cost of Living
The pharmacy bag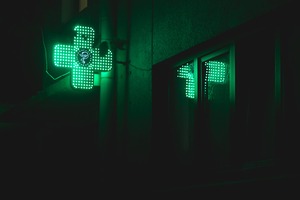 There are no tropical diseases in New Zealand, thus there is no need for specific vaccinations or medication to be brought.
So, bring the few medications that you use everywhere in your pharmacy bag. Take some Biafine because the sun is quite strong and you can't find this product here. Alternatively, one can find any medication in the numerous pharmacies throughout the nation.
If you are receiving treatment, consider having your order translated before you clear customs.
The advised clothing
Bring warm clothing, such as laine polo shirts, rain gear, a good parka, windbreakers, good chaussettes, and sturdy, water-resistant shoes, especially if you anticipate going on walks in the "bush" (Neo-Zelandian forest).Then came the whole range of traditional clothing, including jeans, polo shirts, pullovers, street and athletic shoes, etc.
Paperwork and formalities
When you get there, you must open an account with a local bank. This account can be opened quickly and easily, but you must present a visa that is valid for at least six months (tourist visas valid for less than three months will be rejected). It is sufficient to have a Visa card and an identity document.
Use your European triband phone to make calls after you are sure it has been unlocked. As a last resort, you may be able to unlock it in nearby electronics stores.
You can get a Vodafone SIM card and start using it right away. The pre-paid plan is $35 NZ, however you may also choose an abonnement in a specialized store.
Register with the consulate to be added to New Zealand's list of French speakers if you are a resident for at least a year.
DocShipper Advice: You'll need to be helped during your move to New Zealand. Siam Relocation is here to handle your furniture move to your new house thanks to our international move service. Contact our experts to get further information and a free quote.
Services and practical life
Electricity
The available current is 230V, 50Hz, much like in Europe. Therefore, it is unnecessary to plan for a transformer for any electrical device coming from Europe.
However, because neo-Zélandaise plugs have three plates, an adapter is required. Spend around $15 on an adapter for European equipment. It may be found in the majority of airports and electronics stores.
The water
In cities, the water is treated and perfectly potable. She satisfies established and applied purity criteria. In contrast, use robinet water and water from watercourses sparingly in isolated homes. These last ones use rainwater, and their filtering sometimes leaves something to be desired. requesting local advice.
Gas and petroleum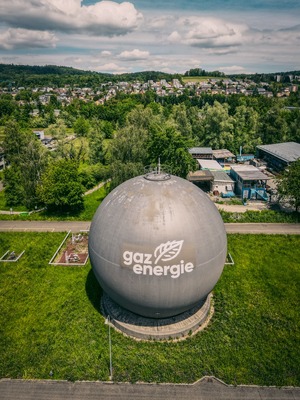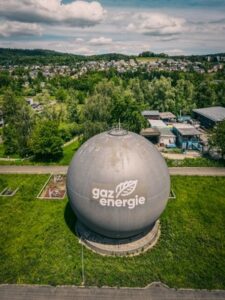 The New Zealand has abundant energy resources. In spite of the carbon, the volcanic plateau offers geothermal energy, swift rivers, hydroelectricity, and significant amounts of natural gas are produced throughout the northern island and along its southern coast.
So these primary materials are often in demand. The petroleum industry currently depends on imports. As a result, the price of essence fluctuates depending on the price of the raw material.
Docshipper Tip: You can alter your behavior without having to put your treasured stuff or your furry best friend away. If you need to import items or a pet into the New Zealand, our relocation experts are ready to help. Contact us for more information!.
The sustainable development
The New Zealanders are becoming increasingly conscious of protecting their environment, and recycling programs for mechanical devices are being gradually implemented, especially in major cities like Auckland.
However, widespread use of pesticides in agricultural and equine production—which the government does not support—leads to significant soil and water pollution. The small population still allows for some temporization of this effect, but the rhetoric of "Clean and Green New Zealand" contains some hypocrisy.
The means of transportation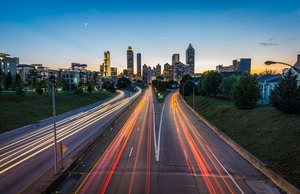 New Zealand is generally a fairly easy place to go. Along with the benefit of being able to view beautiful landscapes, airplanes are relatively popular there. The nation has a sizable bus network, with Intercity serving as its primary operator. Buses travel along major thoroughfares at least once each day, however they can be slow and rough.
The services provided by minibus companies are frequently more pleasant and less expensive.
Even less expensive than the bus or train. The rates offered by Rail New Zealand are competitive, however the rail network is aging and only extends to the west coast of the southern island (between Auckland and Wellington, Picton, and Christchurch).
Driving about is rather simple if the left-hand driving doesn't scare you because the roads, despite being extremely winding, are in good condition. Generally speaking, signalization is good, with the exception of downtown areas where lane indication is poor.
The distances appear short on the maps, but deceive yourself! The journey time is frequently longer than one imagines.
Finally, New Zealand is the camping-car paradise. Infrastructure, well-equipped campgrounds, and scenic routes promote this way of transportation.
DocShipper Alert: Because we know that moving to New Zealand could be expensive, we adapt our services to your needs and budget, that's why we are providing different offers such as Eco, Medium, and Premium. Don't hesitate to contact us to get further information and a free quote!
The equivalents (food, clothing , etc.)
The shops typically open from 9 to 17 during the week, closing later at 20 or 21 during one evening every week, usually on Thursday or Friday, and from 10 to 16 during the weekend.Supermarkets are open every day of the week and sometimes even around-the-clock in urban areas.
There are several secondhand stores.
Everything may be found there, including computers, furniture, sporting goods, and clothing.
The nearby stores serve as an apothecary, a newsstand, and a tobacco office. They are open early in the morning and close late at night, and their prices are slightly higher.
However, they come in handy if you forget something.When it comes to large retailers, you can find The Warehouse, which offers everything at extremely low prices, including food.
You have the option of Pak'N Save, which is the least expensive, or more traditional stores like New World, Countdown, and Foodtown for larger surfaces.You can find upscale clothing stores as well as several franchisees for worldwide or New Zealand brands like Canterbury and Katmandu, which are primarily found in urban areas.
Driving licence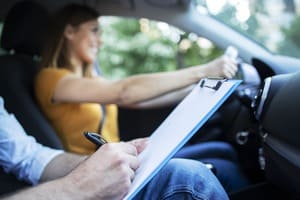 Foreign nationals who wish to drive must have a valid international driving permit as of July 1, 2006. This permit is a three-year translation of your French driver's license into ten different languages. It does not, however, replace the French driving license you must also bring with you to New Zealand. During a police checkpoint or a car rental, it will act as an additional piece of identification for you.
After a year of residence in New Zealand, you must have a New Zealand driver's license. Additional information It's crucial to understand that in New Zealand, driving is done on the left, although priority is still given to the right. This will help you drive safely.
The speed limit is 100 km/h on roads and freeways and 50 km/h in rural areas.Attention: Driving while intoxicated and exceeding the speed limit are severely punished (fortes amendes, retrait de permis). The checks happen frequently.
The various cultures and languages spoken
The New Zealanders are a very hospitable people. You'll hear the term "kiwi" quite frequently because it refers to both the fruit and the New Zealander as a whole. These people typically have calm, polite dispositions. If an unknown person approaches you on the street and says hello, don't be alarmed. Additionally, if we feel like you've misplaced a card in your hand, we'll offer you assistance right away.
The Kiwis are straightforward people. You will see people walking down the street with bare feet when the standard of dress shifts to the second level. The cultural differences with Europe are not immediately apparent, and most people welcome French people with interest and sympathy.
Both English and Maori are New Zealand's official languages. The regional accent is similar to Australian and contains several local slang terms and maori language borrowings.
It is necessary to pass through all of these references' comprehension in order to cohesively integrate!
FAQ | Moving to the United States: things you need to prepare
What financial resources should you have before relocating to New Zealand?
Without factoring in rent, the average monthly cost of living for a single individual in New Zealand is between USD$815 and $1,000. It ranges from US$2,950 to US$3,600 a month for a household of four. Whether you choose to reside in the city center or a little outside it will affect your rental expenses which city you choose.
Is moving to New Zealand a good idea?
New Zealand is consistently ranked as one of the best countries in the world to live in. What is this? The quality of life in New Zealand is very high, and there are plenty of opportunities to enjoy the great outdoors, pursue your hobbies and interests, and meet new people.
Does New Zealand treat visitors well?
With a population that is nearly completely made up of immigrants, New Zealand's society bears the wounds of colonization like many other nations do. But Kiwis don't dwell on the past. They are tolerant, amiable, and accommodating of
Does New Zealand provide free healthcare?
For citizens and permanent residents of New Zealand, the healthcare system is either free or inexpensive thanks to government support. If a general practitioner refers the patient, hospital and specialty care are covered.
DocShipper info: Do you like our article today? For your business interest, you may like the following useful articles :
DocShipper Advise : We help you with the entire sourcing process so don't hesitate to contact us if you have any questions!
SIAM Relocation - Best price moving company in Thailand !
Due to our attractive pricing, many customers trust our services and we thanks them. Stop to overpay the services and save money with our tailored package matching will all type of removals, from small volume to full house, let us find the best and cost-effective option.
Communication is important, which is why we strive to discuss in the most suitable way for you!