Now operating in over 50 countries around the world, we have adapted to each customer. When it comes to moving your home and family, you can trust our network of partners to get your belongings where they need to go. 
Are you looking for a reliable transportation company to help you? DocShipper will meet your needs, whether it's just to answer a question or to help you move.
Moving and temporary housing
It is always difficult to live a move when your family does not accompany you from the beginning. A key question is: where will I live for these two, three, four months before my family arrives?
Living with the inhabitant
You have a soul of an adventurer, and like to be in contact with others? This solution is for you. It has, in addition, the advantage of being cheap.
Sleeping at homestay will also allow you to collect good addresses and tips of all kinds … You will then become an expert in your new city when all your family will disembark!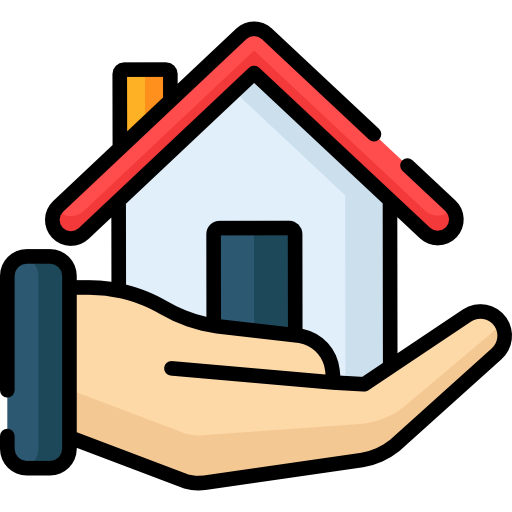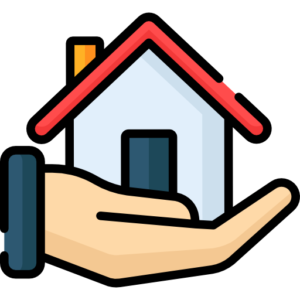 Guesthouse
This solution is mainly intended for "young people".
Youth hotels are a good way to meet people. A shared kitchen is available. You can prepare your own meals. Rooms very cheap, it is still necessary to inquire before, to not have a bad surprise, or make bad meetings … Youth hostels are, in general, present in any city in the world!
Bed and breakfast and lodgings
Often far from the city center, they will make you discover the hinterland, the typical cuisine of your new region. The owners will also be good advice to help you during your move. This is still a short-term solution since renting a bed and breakfast or a cottage does not exceed a month, in general. In addition, you do not always can cook your meals.
The apartments' hotels
The temporary solution, the least temporary. With this mid-apartment, mid-hotel, you can have a studio or a furnished apartment, according to your needs. Renting an apartment is certainly quite expensive, but offers you a minimum of comfort and stability to organize the arrival of the rest of your family.
International moving
You are moving to a new country with a wide variety of languages and laws. Your life changes in the blink of an eye. We offer a range of solutions to meet every requirement of your international moving process: from customs clearance to packing and flexible storage options.
Our international mobility consultants will accompany you and ensure the success of your expatriation. No wasted time, effort or money. DocShipper controls every element of the process from the first point of contact to the follow-up of your shipment. We are with you every step of the way. We make sure that everything happens as agreed. You can sit back and relax while we take care of everything!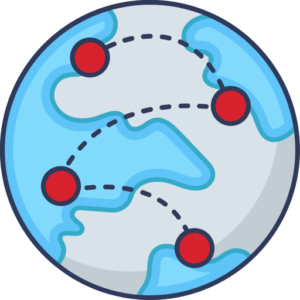 Entering into a lease for a rental unit
Are you planning to rent a home for a period of time? Whether it's month to month or 12 months, you should consider renting a home near you when evaluating temporary housing options. This option is especially good for anyone who needs to move or is looking to build a home. If you would rather have a temporary home with your belongings and furniture inside, then signing a rental lease may be the best option for you. Just be aware that when you sign a formal lease, the tenant is required to pay all agreed-upon rent. Depending on the terms of your lease, you may not be able to sublet the unit to another tenant when you are ready to move
Finding a vacation rental with Airbnb 
Whether you want to enjoy a real holiday between moves or rent a vacation home in your own city, Airbnb offers easy-to-manage online sites for finding temporary accommodations. On these sites, you can search for both short-term and long-term vacation rental properties, although most opportunities are short-term. Many holiday rentals are fully furnished, which means you won't have to pack a lot of stuff. Additionally, visitors can choose from renting an entire house, a single room in a house or even a guest apartment. Reviews are typically available for rentals, making it easy to find what's right for you.
Staying with friends or family
Do you have family or friends who would welcome you with open arms? If you are lucky enough to have a place to stay for free, you can talk to your loved ones about it. Of course, keep in mind that because there is no contract, things can go wrong. Find out if your friends and family members are willing to have you in their home for a long period of time.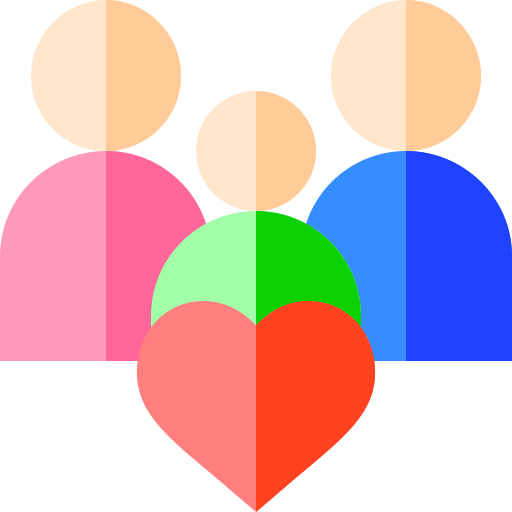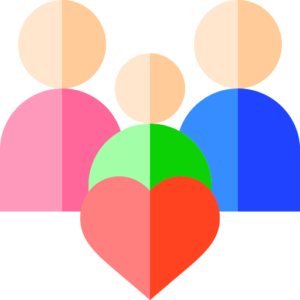 Book a suite in a long stay hotel
Do you like hotel living? We recommend checking out the prices and amenities of extended stay hotels near you. These establishments differ from the classic hotel in that they offer long-term accommodation. Rooms in long-stay hotels usually have a bed, living space and a small kitchen. Amenities include weekly maid service, Internet access, on-site laundry facilities, a fitness center, and room service and breakfast buffet. Many extended-stay hotels are also located near business centers and numerous restaurants.
Corporate Housing
Are you leaving for work? If your company is relocating to a new city, find out about corporate housing options. It is common for large companies to rent or own a furnished house, studio or apartment for their employees when they are traveling or relocating for business reasons. In the event that your company does not have an allotment option, it is possible to pay for short-term housing expenses, whether it is an Airbnb or a room in a long-stay facility. Be sure to check whether or not the company pays for relocation costs before signing your employment contract.
Interested in our services? Need personalized information?
Our experts will answer you within 24 hours
FAQ | International move & Temporary housing
What should I bring with me when I move into temporary housing?
This varies depending on the type of temporary rental you are moving into. If you are planning to move into a fully furnished unit, you will not need to bring your furniture. If you are moving into a long-term hotel, a second home, or a relative's home, you will not be required to bring bedding, linens, dishes, kitchen supplies, toilet paper, or household products.
What should I do with my belongings?
There are currently four options for what to do with your belongings when you move into intermediate housing. Place them in a self-storage facility. If the temporary housing facility is equipped, you can do without your belongings. Consider putting them in a self-storage facility near your home. Most self-storage units rent monthly, which is a very convenient and inexpensive storage option for belongings.
How to choose a storage company?
If you plan to store fragile or valuable items, you choose a company that offers permanent surveillance or a security service. If you need to store wooden furniture, paintings that require a particular temperature or papers that you cannot take with you, you should know that some companies offer a ventilation system.
DocShipper info: Do you like our article today? For your business interest, you may like the following useful articles :
DocShipper Advise : We help you with the entire sourcing process so don't hesitate to contact us if you have any questions!
SIAM Relocation - Best price moving company in Thailand !
Due to our attractive pricing, many customers trust our services and we thanks them. Stop to overpay the services and save money with our tailored package matching will all type of removals, from small volume to full house, let us find the best and cost-effective option.
Communication is important, which is why we strive to discuss in the most suitable way for you!