You are going to move abroad? It's time to learn more on the whole process to make sure you won't have any issues on the D-Day. For the rest, there is SIAM!
How to sort items before the move?
You no longer need it, you will not have the place, you want to change … So many reasons that can push you to get rid of some of your furniture and personal effects Objects, clothing and furniture useless to move.
If you have objects or furniture to throw, it is not a question of giving up on the spot because they will not necessarily be appreciated by the future inhabitants and it is certainly not for them to get rid of it! So, either you offer them to some of your loved ones, or you think the poorest by taking the time to bring them to a charity (as Emmaus for example). You can also organize a sale type storage, you just need to inquire with your municipality for permits and terms. You also have the possibility to organize an auction. Your first step will be to use a notary. More information on the website of the Chambre des Notaires.
Built-in furniture: difficult to move. Most of the time, houses are sold or rented with built-in furniture. If you are a tenant, they do not appeal to you, so you have to give them back. If you are an owner, you are obviously free to go with them but they will certainly be difficult to pick up. In addition, you risk damaging them and making them unusable. Perhaps it would be better to propose to the future occupant of your home to buy them back. Make sure that you take care of the disconnections because the movers are not required to take care of them. As for bulbs or small luminaries, it is rare that they are transported to their new home.
Before your arrival
If you move into rented accommodation, you must check whether furniture or appliances are included or not. Leaving the premises, you will see what are the equipment already on-site and those to bring with you. If you change the lighting, be sure to keep the original fixtures and put them back in place when you leave the area. Check what you really care to keep, sentimental attachment can sometimes outweigh the utility!
Upon your arrival
As you move in, you risk falling on books, games, or other objects that are not yours; put them aside, and then return them to their owners.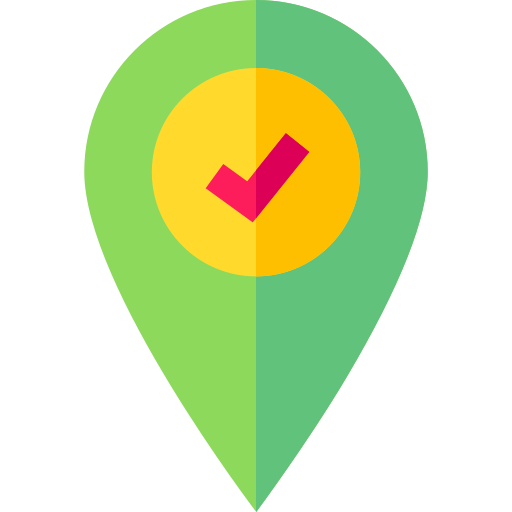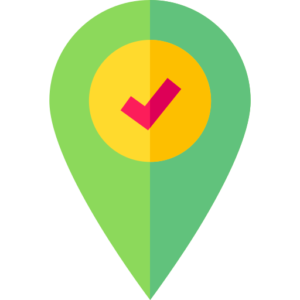 How to prepare your home appliance for the move?
There are some things you need to do when you want to move your appliances. This is especially important for products that need water in their operation.
Actions before the move
You have to prepare for moving your home appliances by emptying all the contents of your refrigerator and defrosting the freezer. Do not forget to dry your products to avoid the smell after transport. To avoid the rush during the move take the time to clean up your products in advance. For white household appliances clean with bleach and prefer white vinegar for stainless steel products.
Anticipate disconnections
Do not forget to unplug all your electrical appliances because the movers are not required to do so. If you have a washing machine or a dishwasher make sure that they are completely dry before transport. You will need to remove the outlets and outlets. If you want to transport your oven empty the grids and the contents of the oven drawer, to have the method to follow use the instructions of your oven.
Secure your devices before moving
You may have older or older appliances that can be dangerous depending on their condition. To give you an example, in a washing machine the tub must be stabilized with sockets that you had to purchase. And so as not to lose any parts, but all the hoses in the machine. You must be informed about the transport precautions of each of your machines.
Loading in the moving truck
When loading your moving truck, first put appliances in. Indeed, their rectangular shapes will better optimize the space of the truck.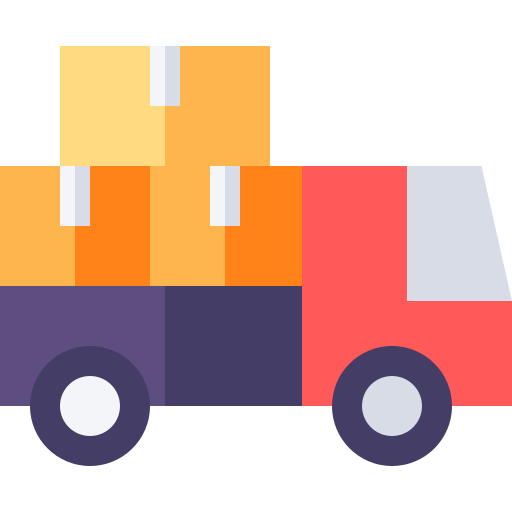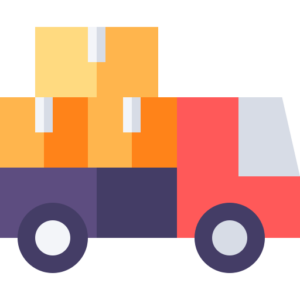 If damage there is … after the move
Often excluded from insurance coverage, electrical damage is possible. The only damages that are included, are the apparent damage when it is proven that they come from the moving operations.
Once the move is completed
It is often advisable to let your appliances sit at least 24 hours after transport. As you are told in the article above, electrical damage is not included in the insurance.
And the food then?
If you still have some food left in your old house you will not have the opportunity to transport them in the truck to your new home. With the remains of these foods it is better to have a meal during the moving day to thank your friends who help you and the movers.

How to move your small valuables?
If you are about to move, you need to ask yourself what you are going to do with your jewelry, paperwork or money. To avoid taking risks, follow these tips.
Inform taxes of change of address
Be careful when discussing the location of your valuables. Fewer people will know, the more the secret will be well kept.
List all your items. Take a picture of them, indicate on the back of each photo their value, and if possible staple the purchase invoice. Check that your items are well insured and that the insurance is still valid.
If you do not change your region, it would be ideal to deposit your items in the safe in a safe during the period of the move and recover them later.
For more cumbersome valuables such as paintings, it is better to give them to your friends or family during the move.
Never leave original documents under the responsibility of the movers. They could mislead them.
If you have a small safe, do not use it. Although it is very robust, it could be stolen or put away during the move and opened later.
If you decide to put less valuable items in packaging boxes, protect them against any risk of deterioration: high temperature, fire, prolonged contact with water and especially grinding due to the weight of another box.
And remember, the fewer things you have to move, the faster your installation will be. Take advantage of your move to sort and sell or "abandon" some items stored for a very long time in your cellar.
Tips – How to reassemble your furniture after an international move
Relocations are often long and exhausting, but this is only one step in the process of moving house. Then you have to put all your furniture back together. Some moving companies offer this service, but does it really interesting?
And if we talked a little about dismantling furniture
It may be that you yourself bear the costs of dismantling furniture that will reduce your bill to the mover. In the following article you will find some tips.
The smaller pieces of furniture do not have to be disassembled on when you can make them go through the door or that you can carry them easily.
If you have to dismantle the furniture, reassembly will be simpler if you indicate the respective positions of each element. A reconstruction plan can also be an idea. But during a move you must remove all the doors of your house or apartment, the furniture will pass better. When dismantling a piece of furniture you must start with the drawers otherwise you may end up with a pile of wood from this piece of furniture!
When your furniture is finally removed, do not forget to keep and group the screws in a small bag. One bag per piece of furniture is essential to not be mistaken and to reverse everything. Mix your screws and it's certain that you end up with furniture impossible to mount!
In which situations entrusted the disassembly and reassembly of its furniture
If you move abroad the movers will not necessarily be the same at the beginning and the end. That's why we advise you to put the furniture up yourself. Indeed, for the simplest furniture they will have no particular problems, but for the most "complicated" furniture, they will give up quickly and force things by breaking even some furniture.
If you have the same movers at the beginning and at the end of the moving process, you can very well entrust them with this task. The price of your move will be impacted, but do not hesitate to request a quote for this service. It is also possible to request this service on only some furniture, the heaviest and most delicate. Moreover with the insurance of movers you are covered on the possible breakage of your furniture.
Some tips for reassembly
If you followed our previous advice then you must have a plan for reassembling your furniture. Consult it and get all the necessary material. Begin the reassembly by following the steps:
we start with the structure while remaining on the ground,
we insert the shelves always on the ground,
we put the furniture back up,
we reinstate the doors and drawers.
Finally, if you have a small handyman skill and a little time it will not be a problem, if it is not the case, entrust this task to the movers.
Disassemble your furniture before moving
When you make a quote estimate for your move you will be able to benefit for the optional dismantling and reassembly service. You can of course choose to do it yourself, in any case it will be necessary for you to know what to disassemble or not.
Disassembly post-move, ok but what?
All your furniture may not deserve to be dismantled and reassembled indefinitely, and would probably not support it. If some of your furniture can be moved safely, transport it as it is, without disassembling it; antique furniture, for example, does not support dismantling and reassembling.
Do you fancy yourself?
If you decide to dismantle some furniture yourself, consider preserving the screws, for example by storing them in a small bag that you attach or tap into a drawer. Look carefully at the way you do the disassembly keeping in mind that you will also have to put the same furniture together.
Space to predict?
If you are going to dismantle important pieces of furniture, first of all plan for a suitable place to move.
Weaknesses to indicate
If it is the movers who take care of the dismantling of your furniture, remember to indicate the weaknesses, collages, cracks that would have been formerly done. So, you will limit the extra damage. They are in principle obliged to indicate their weaknesses, but we must remain vigilant.
Carton boxes for your international move
You have to organize yourself to find everything when you'll settle down. In order to not forget any object, make sure to organize yourself for the packing of your goods.
The material to be provided during a move
You will need boxes in quantity during your move. Be sure to pack them with strong and thick adhesive tapes. The use of bubble wrap, foam or corrugated cardboard will be required to pack your most fragile items. In order to find you in this mountain of boxes and cardboard uniforms, marker or labels will help you to identify the contents
Room after room during the move
Make it easier for you to move by numbering your boxes and indicating the room where the content comes from. By packing your stuff piece by piece, you will avoid mixing items from different pieces in one carton.
Marker in hand
You can also note the name of the room from which the object comes from in the box and add a description of what's in this room. Annotate "Fragile" on each side of the box on each carton containing fragile items.
Inside the moving carton
Your cartons will be shaken during the move: to prevent the content to move too much, fill them compactly. Be careful, you have to be able to lift them: avoid putting heavy things on it, alternate with light objects or clothes, and especially make sure that the heavier objects are always at the bottom of your boxes.
Last-minute cards on the day of the move
Some things are still hanging around but you do not really know which boxes to put them in: keep a few empty boxes "holdall" to put the items that drag and those that you use every day. You will probably have to unpack them first when you arrive.

How to move dangerous products?
When you want to move dangerous products, it is important to know the rules of transport for each family of products. Indeed handling dangerous products is a delicate operation that requires very important safety rules.
What are the RDD?
RDD is grouped into four categories: corrosive, flammable, explosive, and toxic. Painting, batteries, gasoline, corrosive gardening products, glue, pool products for example.
Moving dangerous products during a move?
It is necessary to handle dangerous products with great care because they are in most cases dangerous for the environment. When transporting the perfect location is in the back in strong boxes. It is still necessary to pay attention to the fact that these products remain stable in the cartons. It is also obviously forbidden to smoke during their handling.
Special cases of gas and mercury
If you move a gas such as propane, your vehicle must be well maintained. Also be careful that the product is tight and held upright. If you carry mercury, it must be placed in a sealed and covered with water to prevent fumes.
When you have to move gases such as propane, the management of the vehicle must be irreproachable. If you carry mercury you must be ensured that the gas is in a tightly sealed package.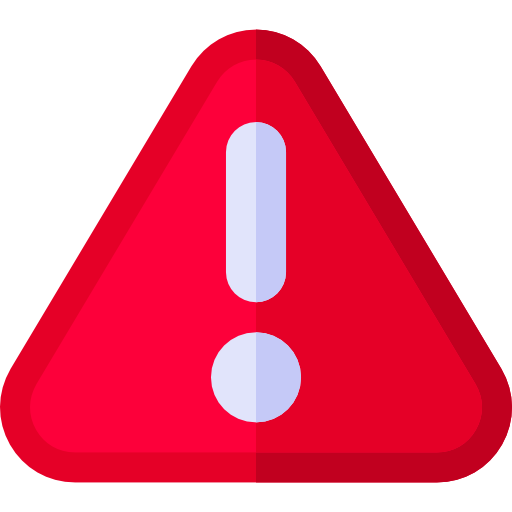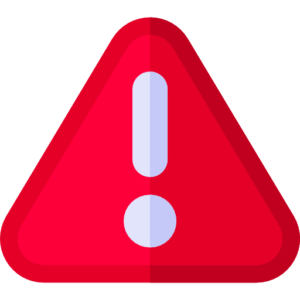 Management of dangerous products on arrival
They will have to be put in a new storage area. It is best to keep them in their original packaging and buy only what you need in order to not create an accumulation of these dangerous products. They should be kept in a cool, dry and ventilated place. The gases must be kept outdoors throughout the year.
How to get rid of these RDD before moving?
It is not necessary to let these products hang around because the municipalities have instructions to recover them. Town halls also often set up a recycling service for dangerous products, it is necessary to contact them in order to know the different modalities of the service.
Interested in our services? Need personalized information?
Our experts will answer you within 24 hours
FAQ | Moving guide | From departure to arrival
How long does a move take?
A move can take more or less time depending on the distance between homes, the size of the load and the service chosen. It is impossible to say how long a move will take without knowing the size of the load and the distance between the new home and the old one. Each move is unique. It can take from one day to several days for long distance moves within France or international moves.
When is the best time to move?
The best time to move is usually the summer. However, summer is the busiest season for movers. Most people choose to move in summer because of the favourable weather conditions. So imagine that moving companies like DocShipper are extremely busy and if you don't plan your move in advance, you may find yourself alone. Therefore, you may want to consider doing it during the low season. The low season is usually winter and late autumn.
How is the cost of my move determined?
Unless you have been given a binding estimate, the exact cost of your move cannot be determined until after your shipment has been loaded on the truck and weighed. If additional services are requested or become necessary after loading and weighing, additional charges will be incurred. Basic transportation charges depend on the actual weight of your goods and the distance they will travel.
Can DocShipper pack my goods?
Yes, we offer our packing services for your goods, which is often a time-consuming process. Packing is one of the most important phases in the transportation cycle. It is therefore important for your goods to be packed professionally in order to secure them and not have any problems in case of litigation.
DocShipper info: Do you like our article today? For your business interest, you may like the following useful articles :
DocShipper Advise : We help you with the entire sourcing process so don't hesitate to contact us if you have any questions!
SIAM Relocation - Best price moving company in Thailand !
Due to our attractive pricing, many customers trust our services and we thanks them. Stop to overpay the services and save money with our tailored package matching will all type of removals, from small volume to full house, let us find the best and cost-effective option.
Communication is important, which is why we strive to discuss in the most suitable way for you!