Make your cartons to move in urgency
If you have not really been able to prepare your move, you will only have a few days to make your boxes. Follow these tips and relax … everything is going to be alright
Start by gathering what you will need the first week
Clothes, towels, toiletry kits, pots, cutlery, or cooking utensils … reserve a box or two to put the necessary business, those that allows you to live properly during the first days. When you arrive in your new home, you will find yourself in front of a mountain of boxes and if you have them in a hurry, chances are that you cannot get your brush quickly teeth.
Do not go beyond 4 cartons so that you can quickly identify them and especially place them in an easily accessible place: if you must climb a mountain of cards to reach them, the cause is lost in advance.
Move piece by piece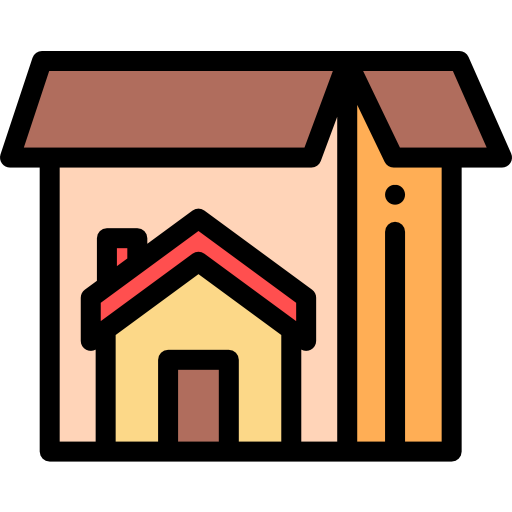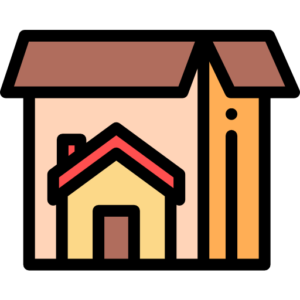 Fill your cartons in an orderly and consistent manner. Gather the belongings of a room in the same series of boxes: living room with living room, bedroom with bedroom, etc. Then label your cartons with what it contains. For fragile objects, it is best to put them in a specific carton and store them in a separate place.
If you must go very fast, you may not have time to do everything right. The main thing is to close the boxes well and not to fill them too much. Better is 30 boxes to 2/3 filled than 20 heavy top boxes that are likely to break at the slightest shock or break your back.
Leave the cartons open if possible
Do not tape all cartons as soon as you feel they are filled. Leave one or two open in each room so that you can put in a misplaced object that you could discover at the last moment. It will be easier if you want to add others stuff at the last moment.
Sort, give or throw your belongings
Take advantage of your move to fill garbage bags with a business that you should already have disposed of. Be careful not to throw away all your old memories; You might regret it afterward. If you have a stock of clothes that you no longer wear, this may be the opportunity to give it to your friends or charities.
Start with logistics
Last-minute moves can make every task both necessary and extremely difficult to complete. It's common to feel overwhelmed by everything that needs to be done, but before you get overwhelmed, start crossing things off the list.
Initially, you will need to hire a removal company or hire a vehicle, depending on whether you need professional help with your move or are planning to do it yourself. Therefore, quickly find a list of serious and reliable movers in your area through the many blogs. If you are using a vehicle hire company, get quotes from several companies and then decide quickly. Sort out the logistics of your move as quickly as possible so that you can take care of everything else.
Get rid of unnecessary stuff.
The less you have to pack, the easier it will be. Especially with a last-minute move, simple packing is essential. Go through your home, cupboard, wardrobe and storage units and take out the items you no longer need or want. Classify these items into three categories, to be donated, recycled and thrown away.
Give priority to the practical aspect over the emotional aspect. Moving house is a good time to sort through your belongings, especially if you're moving in a hurry, which makes it even easier to travel light. Don't give in to the temptation to take everything with you, thinking that you will get rid of it when you unpack. It is much better to sort out these items before the move.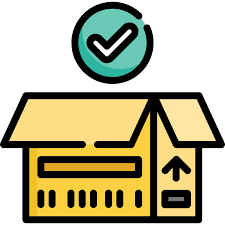 Pack an essential moving bag
Before you pack, pack a small bag and put the essentials you can't live without in the chaos that follows. This includes any important medicines and documents you need, chargers, toiletries and a few spare things. This is a tip for a quick move that will save you time when things are likely to get hectic. 
Don't think, just pack
The goal is to get all your stuff from your current home to your new one without damaging it. If, because of the limited amount of time you have to move, you can't sort your stuff efficiently, then too bad. Don't lose sight of your goal and follow these packing tips for a quick move:
Pack now and sort later. Don't worry about grouping like items together or having a theme per box. Put things in their place, even if it means putting away different, unrelated items. As long as everything is stored safely and securely, you'll take care of the sorting next time. Don't forget to label your boxes with fragile items. 
Pack fragile items with soft items like socks or towels. Plus, you'll save money on packing supplies.
Set up boxes as needed to keep your space as clear and manageable as possible by setting up boxes only when you are ready to fill them. Once a box is filled, tape it down, move it and set up a new one.
Ask for help
Moving is a big job, especially when it has to be done quickly, and it's perfectly possible to enlist the help of your friends or family. You can ask your friends or family for help. Having one or more people around can help you stay on track and prioritize, while helping you get the job done faster. Some time-consuming tasks, such as packing up appliances, can be done more quickly.
Interested in our services? Need personalized information?
Our experts will answer you within 24 hours
FAQ |Preparing a move at the last moment
What are the administrative constraints related to the move?
The main legal obligation concerns the tenant. In France, the latter must inform the owner of the rented premises at least one month before the planned date of the move, according to the notice period fixed by the lease.
What can I do if the movers have damaged my belongings?
If you notice any damage before the movers leave, the first thing to do is to report and write down the nature of the damage on the waybill, such as the destruction or damage of a piece of furniture, the loss of objects or boxes ... You must be very precise in your description in the waybill. It is ideal to provide photos as proof of the damage.
Do I need to be present during my move?
To move your furniture, boxes and fragile objects from your house or apartment to your new home, your presence is necessary on D-day. It is therefore strongly advised to be present.
How can I be sure that the movers are serious?
Hiring a moving company is an important decision. It's a process that involves an expense, and that's why it's important to use serious movers. Word of mouth, references, a preliminary meeting to make an estimate... put all the elements on your side before committing yourself.
DocShipper info: Do you like our article today? For your business interest, you may like the following useful articles :
DocShipper Advise : We help you with the entire sourcing process so don't hesitate to contact us if you have any questions!
SIAM Relocation - Best price moving company in Thailand !
Due to our attractive pricing, many customers trust our services and we thanks them. Stop to overpay the services and save money with our tailored package matching will all type of removals, from small volume to full house, let us find the best and cost-effective option.
Communication is important, which is why we strive to discuss in the most suitable way for you!