Thailand has long been regarded as a pleasant retirement destination. In fact, more than 35 million tourists visit Thailand each year to take in the country's splendor. Those who have the choice to live there, of course, make that choice. The major reason why Europeans love Thailand so much is because it allows them to live the life we've always wanted without breaking the bank. Thailand offers all you need to fall in love with it, whether you like mountain retreats in the green of the woods, the caves, and other natural places, or if you prefer vacations by the sea to enjoy turquoise waves, fine sand beaches, palm trees, and all the activities that go with it.
DocShipper info : SIAM Relocation has a track record of successfully managing all logistics-related tasks. We monitor the entire procedure from start to finish. Siam Relocation is the best choice for a smooth transfer, whether you need to relocate to Bangkok, Phuket, Pattaya, Koh Samui, or any area in Thailand. Siam Relocation may offer a variety of offers to best meet your needs. Contact us for a free moving quote in less than 24h.
Thailand is a country full of opportunities
Living in Thailand means having the option to explore new places, in addition to choosing a place you prefer. A very busy transportation system makes it simple to get to all the fascinating locations in the nation and therefore take advantage of its variety. While keeping in mind that Thailand offers an affordable standard of life for expats, this translates into real estate that is attainable luxury, services that are comparably less expensive than in Europe, and a lifestyle that allows for the practice of several exciting hobbies.
Moving to Bangkok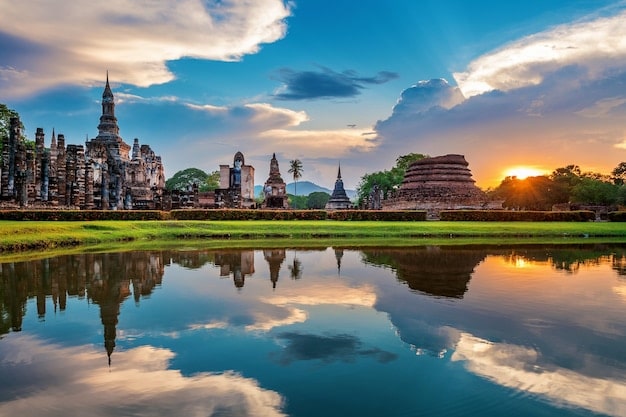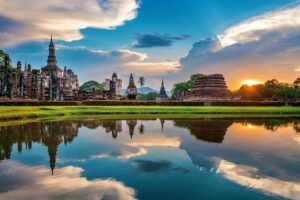 Bangkok is the place that most people think of when discussing Thailand. It has around ten million residents and is characterized by contemporary infrastructure and heavy traffic. In Bangkok, it is feasible for a foreigner to live a happy life. By changing your lifestyle, you may take advantage of the city's cultural attractions without being affected by its drawbacks like noise or pollution. You should already be aware of the stark contrast between Bangkok's modernism and its enduring sense of values and traditions.
Don't overlook Bangkok's eastern side
There is a contemporary area in Bangkok that stands out thanks to its modern buildings. Shopping centers, upscale eateries, nightclubs, pubs, and high-rise residences are all intriguing things. The Sky train, a form of aerial metro, is a means of transportation. It is strongly advised that visitors who want to make the most of Bangkok's opportunities stay close to the city's metro stations, so they can get around easily and fast. Despite modernity, there are aspects of Bangkok that will never change. This is particularly true of street vendors and small enterprises that sell goods like clothing, food, and trinkets.
What about Bangkok's western side ?
The visitor will be able to admire historic Bangkok to the west. There are several temples, tourist-attractive buildings, marketplaces where you may buy little items, the Chao Phraya River, and canals that are great for strolls... In old Bangkok, there is no lack of things to do. Expats who have made this metropolis their home frequently visit the ancient city to soak in all the cultural diversity.
The City of Compromises, Bangkok
Bangkok is a fantastic place to call home for individuals who like Thailand. It does, in fact, emphasize a vibrant aspect from a business, cultural, and urban perspective. It has everything necessary to entice guests and provide them with a first-rate stay. It keeps its beauty due to the beach resorts and the unique settings that surround it, so it is not fully cut off from the traditional part of Thailand. You can explore all of Thailand in one city if you live in Bangkok.
Chiang Mai: a smart choice for a permanent residency in Thailand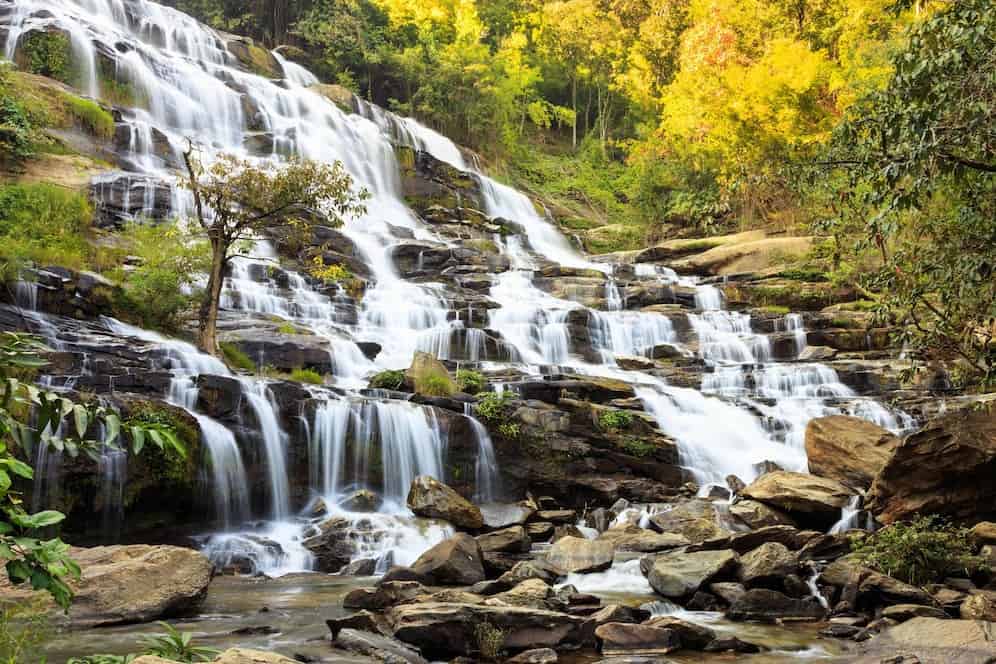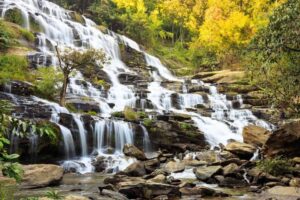 In the opinion of those who want to live in Thailand, Chiang Mai, one of the country's three major cities, has nothing on other places in the country. The city, which is very well-liked by seniors, is in a fantastic location where you can take in the beautiful natural surroundings as well as the Ping River. The fact that Chiang Mai has a moderate temperature adds to the city's allure for those looking to relocate there permanently.
The city's authenticity is what gives it power. Despite the large number of visitors to the area, the natural beauty and integrity of the scenery are maintained. Retirement travelers who come to see Thailand's diversity will be enthralled by the presence of craftsmen who create the city's famed emblems, temples with ancient architecture, pottery, wood sculptors, and jewelers who specialize in silver. If you wish to settle down, Chiang Mai has a nice life to offer.
People who enjoy peace, stunning scenery, and wildlife will thrive in this city. The city of Chiang Mai offers all it needs for its residents' enjoyment and has a well-preserved appearance. As a result, those who want access to an international airport or foreign hospitals do not need to go to other major Thai cities. With regard to the availability of housing or the existence of retail complexes, the quality of living in this city is nothing compared to that of other modern cities. The number of retirees who choose to make their permanent home there is steadily rising due to the low cost of living.
DocShipper Advice : Our professionals will accompany you and provide you with quality support during your move. Contact one of our professionals who can provide you with our wide range of offers at the most competitive prices.
Make Pattaya your ideal home to appreciate Thailand
Visitors to Thailand should only make one trip to Pattaya City. A tiny fishing port was all that this city on the Gulf of Thailand was over sixty years ago, but today it attracts half a million tourists annually. Its function as a hangout for American servicemen is what has aided in the growth of the numerous tourism infrastructures. The increase of international retirees and investors throughout time has aided in Pattaya's development.
An animated city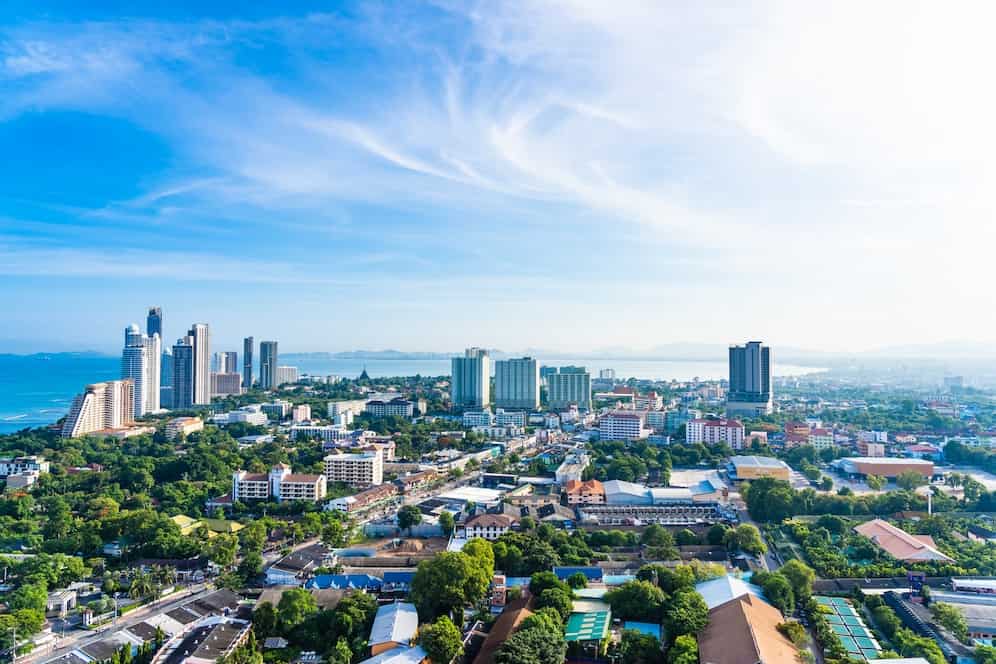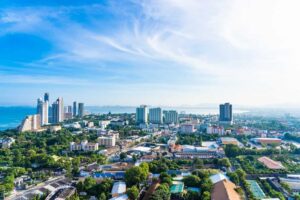 Visits to the "Walking Street," which is home to the city's most upscale cabarets and greatest ambience, usually have a seductive effect on tourists to Pattaya. For those looking to improve their trip by meeting a young local woman, it is also the finest area to meet attractive women. The "Walking Street" is hence highly advised for midnight adventures. The retiree picks Pattaya as his new home since it has both the benefits of a coastal resort and the allure of a large metropolis.
A city that accommodates every guest
The city of Pattaya is the perfect place to settle, whether you're an expat, a retiree, or a businessperson. Thanks to the abundance of shopping malls and commercial hubs, it is easy to advance both professionally and financially in Thaïland. Most of the city's attractions may be accessed from the city center in less than an hour. Additionally, retirees will have the chance to participate in a wide range of activities, like karting, badminton, archery, and visiting farms, gardens, and parks, to name just a few.
In relation to accommodation
There are several luxurious lodging options in the city for tourists. Definitely, there is something for everyone. Naturally, people seeking easy access to a wide range of activities may want to live in the city's core, whilst those seeking a peaceful neighborhood may favor Pattaya's outskirts. In some areas, it is usual to see associations of foreigners; this, of course, makes it easier for retirees to blend in and rapidly embrace the style of life they want in Pattaya. Ultimately, after you've decided to settle permanently in Pattaya, it's nearly tough to find something to keep you occupied.
Moving to Koh Samui: a little paradise
Retirement on Koh Samui is a decision that is never regretted! It goes without saying that every traveler who visits the beautiful islands of Thailand wants to remain even longer. Koh Samui's island features stunning white sand beaches as well as mountains that are covered with vegetation. There are more travel options now that the island has an airport. It is Thailand's third-largest city by area, covering 250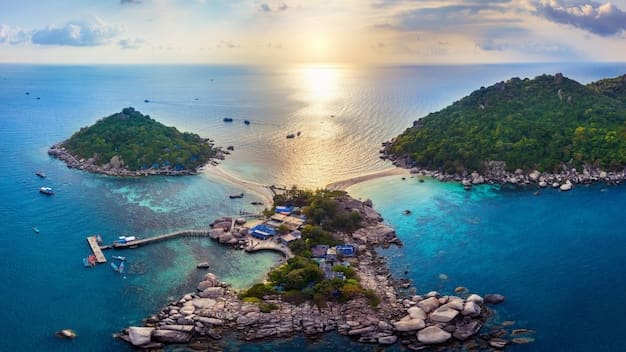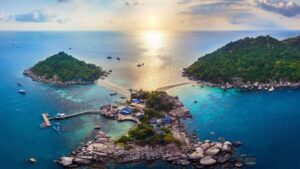 km2.
A rather young location
Tourists first started to swarm the island in the 1970s. This region, which formerly relied on fishing and coconut plantations, has started to build tourist infrastructure to enhance the quality of life. You may now get everything you require to live comfortably and luxuriously. All types of lodging, entertainment venues, medical facilities, dining options, and retail outlets are available. Koh Samui is still a relatively new island, so it hasn't lost any of its allure for travelers. All structures are modest in size, and town planning is not given any consideration.
Activities to partake in when residing in Koh Samui
Those who choose to settle on this island won't be short of things to do. There are several fashionable locations that play great music and have something for everyone. As a result, there is a nice atmosphere, and the magnificent evenings are rather active. Elephant trekking, scuba diving, or any other deep-sea activity, canoeing, golf, bowling, and many more physical activities are all options for retirees to occupy their time. Retirees who have selected Koh Samui are satisfied since there are plenty of fun and relaxing activities available.
Accommodations on Koh Samui Island
Investigating the issue of accommodation is highly advisable when you intend to settle permanently. In the case of Koh Samui, we must not overlook the relationship between the island's exotic side and the growth of its surroundings. From a certain perspective, this slows down the growth of the real estate industry, yet the island's beauty remains unaffected. Although it is possible to find beachfront apartment rentals, villas that are high up and away from the white sand beaches would be the most luxurious alternatives. For those who value a panoramic vista fit for a postcard, this has a huge upside. Renting a villa starts at €400 per month, while buying one costs €200,000. It is possible to acquire quite high levels of comfort, such as villas with swimming pools and occasionally even tennis courts, depending on the available money. Koh Samui island's cost of living is what makes it so alluring. It is true that living well there does not need spending a fortune.
DocShipper Advice : Would you like to relocate abroad ? SIAM Relocation invites you to take advantage of their global relocation offer. To learn more, get in touch with our specialists.
FAQ | The 4 Best Destinations for Expatriates in Thailand
Where do foreigners live in Thailand ?
Chiang Mai, Koh Samui, and Bangkok are the three most visited regions in Thailand by foreigners. Some of the most well-liked neighborhoods for foreigners in Bangkok are Ekkamai and Sathorn.
Is Thailand a good place for expats?
Thailand is a very popular place for retirees to start a new life because of the mild temperature and affordable cost of living. The lodging is reasonably priced and up to date. The infrastructure for public transportation and communications is good. Additionally, you'll live comfortably in a fascinating environment.
What is the cheapest place to live in Thailand ?
The least expensive city in Thailand is Chiang Mai, where you can avoid the throngs of Bangkok while enjoying wonderful street cuisine and historic architecture. The projected cost of living in Chiang Mai is $800 per month, including affordable housing and delicious local restaurants.
Why do expats move to Thailand ?
Thailand is the most well-liked location in Asia Pacific for expats for a variety of reasons. Thailand is a popular destination for expatriates to live or retire because of its tropical environment, unending beaches, vibrant towns, hospitable people, low cost of living, and relaxed way of life.
DocShipper info: Do you like our article today? For your business interest, you may like the following useful articles :
DocShipper Advise : We help you with the entire sourcing process so don't hesitate to contact us if you have any questions!
SIAM Relocation - Best price moving company in Thailand !
Due to our attractive pricing, many customers trust our services and we thanks them. Stop to overpay the services and save money with our tailored package matching will all type of removals, from small volume to full house, let us find the best and cost-effective option.
Communication is important, which is why we strive to discuss in the most suitable way for you!