Malaysia is one example of an Asian nation that is growing and combining its advantages. The environment in Kuala Lumpur must be understood, nevertheless, before moving there. As a result, it's still challenging to get a profession in Malaysia without a visa. In this article, we will try to give you tips to get a job as fast as possible.
An open country
Malaysia does not experience the hardships of unemployment, unlike its other Asian neighbors, and it offers something for everyone. When hiring someone with a qualification or training, local and international businesses struggle to find the suitable profile, and they are forced to give competitive terms since there is other competition. This indicates that earnings are growing rapidly. In Malaysia, foreigners receive positive press from their employers who view it as a chance for their local staff to profit from their contribution and the potential for emulation.
DocShipper info :Have you been dreaming of moving and living in Malaysia? We can make your dream come true! We will handle the moving process from A to Z. Starting by packing, customs clearance, warehousing and transporting! So what are you waiting for? Contact us and make your dream come true!
Where can I get a job in Malaysia?
What you need to know to improve your chances is as follows:
You must accept the workplace dynamics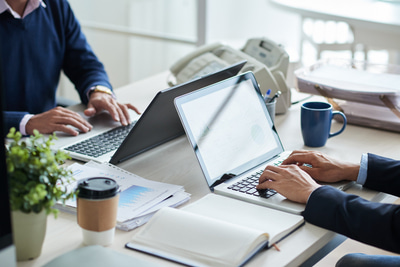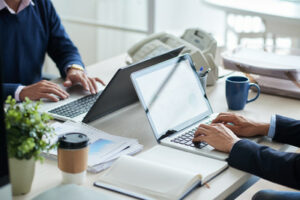 Leave your habits in the locker room and anticipate being employed on a local contract. We put in more than 40 hours a week here while earning less money than we would in Europe but more than we would in Africa.
For a foreign graduate working in Malaysia, the typical pay ranges from 5000 RM (or 1250€) to 25000 RM.
The nation primarily employs immigrant males
Men, like in other countries, are slightly more likely than women to get employment, particularly if they have relevant experience and a specialized qualification.
A job might be difficult to find while sitting on your couch and browsing the internet, so don't bother to try it.
Don't move before you're sure you got a job
Like everywhere else in the world, it is the network that can make the difference. We recommend that you find work before you go there.
Is it forbidden for a foreigner to "seek work" ? Yes! If you are entering the country for this, do not tell immigration. It is grounds for expulsion. You may even be fined.
Choose the right companies to apply for
Good to know: some companies have a work permit, others do not. Suffice to say that we must focus on the first. To further narrow the search, it is necessary to target those who have already hired foreigners.
The VIE is a smart strategy. International corporate volunteering is a smart move if you wish to work for a French firm with operations in Malaysia. You'll receive a salary of 1,500€ and health insurance.
How can I apply?
Your resume should definitely be written in English. It is much better for you if you know some of the native language; Bahasa. Add a cover letter outlining your qualifications (these are more important than your motivation itself).
The laws (working time, social coverage...) in Malaysia
To know where you are going to step foot, it is crucial to mention them. But don't worry—the rules are nothing unusual, and many other nations even have enviable working circumstances.
Currently, a work week is 48 hours long (8 hours each day), thus unless we have an employment arrangement specifically designed for an expat, we work 6 days out of 7.
Holidays
Whether you are on a permanent or fixed-term contract, there are numerous public holidays, and those are opportunities for you to take a day off while getting paid!
Health insurance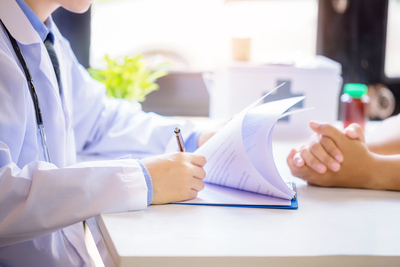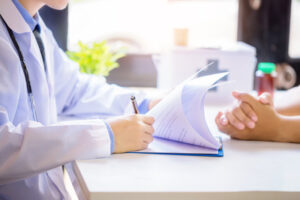 Even with retirement contributions, Social Security coverage is fairly limited. However, the total contributions between the employer and the employee do not go over 2% of the pay.
Taxes, on the other hand, are taken right out of the country sheet each month. If you make a good wage, our advice is to purchase private health insurance. Although pricey, we thank heaven for having thought of it in case there are any problems.
Docshipper Tip : If you want to move to Malaysia and you'd like some details about the cost of living there, we have exactly what you need! Here is an article from our blog about the cost of living in Malaysia! Contact us for further details!
Getting a work visa in Malaysia
You can do nothing without it. It resembles the Malaysian "open sesame" in several ways. Because you need to have the "Employment permit" warm in your pocket in order to be able to work in this lovely, unusual nation. It's valid for two years.
This small piece of paper, which doesn't seem like much, is equivalent to a work permit and is required.
Where do I go?
The organization that will hire you will take the necessary actions to provide you the position as soon as possible. Therefore, it is not your responsibility to waste a lot of time in the long lines at the many, congested immigration service administrations across the world.
How do you obtain it?
However, not everyone will be in the same situation when trying to get it. In fact, it might take anywhere between 30 and 90 days to get it.
The nature of the position and the size of the organization making the request, not your eye color, will serve to justify this time discrepancy. The priceless sesame is good for two years after purchase, giving you time to breathe.
When requesting a work visa, you must provide evidence that you have enough money to support yourself in Malaysia and have a return flight scheduled.
Requirements for obtaining a work Visa
You must be at least 28 years old. There are exceptions, notably in IT where you can apply as early as age 23.
Additionally, the local administration will make an effort to review the compensation before agreeing. Earning at least 5000 RM will be required in order to leave the poorly paid positions to the people who depend on them for a living.
There are certain guidelines for launching a business, but we'll talk about that later.
Malaysia's standard of living
It is the backbone of conflict and frequently the driving force behind a decision to emigrate or not. It all depends on your country of origin and how much money you make there.
The first thing you should know is that Malaysia's per capita income is rising steadily; very few other nations can make the same claim.
The growth is higher than both the average for the entire world and for Asia combined.
How much do you need to live comfortably in Malaysia?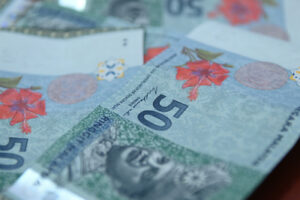 The average yearly income per resident is very nearly $8,000 (It is at the level of the world average). Naturally, not everyone makes this much money, which is sad.
If you can locate a job that pays at least $10,000 a year, you will have all you need to live a very comfortable life. Once there, living expenses are modest. Your daily budget will be substantially less than in Europe.
An engineer's monthly pay: An engineer in Malaysia makes, on average, 49,000 MYR (Malaysian Ringgit) a year, according to the Glassdoor website. Or $10,400.
A developer's monthly pay: A developer in Malaysia makes an average salary of 54,000 MYR (Malaysian Ringgit) annually, according to Glassdoor as well. Or $11,480.
Why you should avoid the minimum wage
You shouldn't go to Malaysia if you're going to live in poverty and make the minimum wage. Leaving your home and working abroad should be an opportunity to become wealthy.
Because, as is the case in many developing Asian nations, living expenses and taxes are rising. Small incomes that seldom, if ever, grow.
The minimum wage doesn't even exist
In any case, there isn't a set minimum salary in Malaysia, although it is normal to make at least $300 a month, even for jobs that don't call for a certain degree.
This is typically what a worker there makes. However, French businesses are still renowned for paying far higher wages than that; after all, they have a good name to uphold.
Life in Kuala Lumpur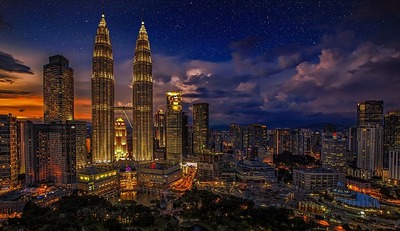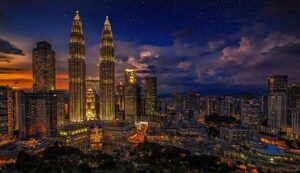 How would it be like to live in the capital city of Malaysia? We can choose to embark on an adventure or be surprised by what we find out, but it is preferable to be prepared.
It's fine to want to travel abroad, but not with restrictions. Because Kuala Lumpur is a unique capital. The Petronas Towers, which are enormous structures that Hollywood cinema has hijacked for its films, serve as a symbol of its modernity.
A satisfying life
And if they have the resources to enjoy life, all of these tiny ones are accustomed to it. Shopping at the city's malls and having fun at one of the many pubs with eccentric décor are required.
The rooftop patios with pools are the ideal.
Expenses for living
Naturally, you must expect to pay prices that are not local for these complex delights. However, it is possible to live there pretty comfortably for $500 a month.
As a consequence, you are able to dine at the restaurant every day at noon and at night. You've wished for a $2 menu, right? There are a lot of stores of this type on the streets of Kuala Lumpur. Even at the market, where street food reigns supreme, the food is delectable.
DocShipper Advice :Asian countries are full of marvelous cities. Bali, for instance, is a dream location for a lot of people and many wish to move there! So if you want to move to Bali, we have the best guide for you! Don't hesitate to contact us for further information, or if you ever decided to move!
The disadvantages of living in Malaysia
Sadly, there are some negative aspects as well.
Language
If you're not Asian, learning Malay will be a very difficult task for you. The issue is that most locals are non-English speakers. You will need to be able to play with your hands in order to be understood.
The city
The same is true for those who enjoy nature and the morning dew. They are likely to be quite dissatisfied. There are just buildings, which are often rather unsightly. With its flashing neon lights, the city consequently exudes greater attractiveness at night than during the day.
Public transport
When it does exist, public transportation is chaotic, congested, and intolerable. You may also use a walking method to travel about, however if you discover a sidewalk in decent shape, the pollutants will do its job.
Those fortunate enough to own a car must be ready to spend a significant portion of their day stuck in traffic. The answer was to move closer to his place of employment, even if it meant paying a higher rent.
Everyone must ultimately develop their own perception of the city, with the understanding that effective expatriation can only result from enjoying one's surroundings while residing there. If not, the event will surely leave a bad taste in your mouth.
Is Kuala Lumpur "nice to live" in?
The capital of Malaysia is no exception to the comparisons that journalists adore making between Asian capitals. It comes as no surprise that living in Asia is not the most pleasant experience.
The winner is Singapore, although Kuala Lumpur is not far behind in the rankings. For instance, it comes far earlier than Manila, Bangkok, or Phnom Penh.
These are the ranking standards:
Roads and transportation infrastructure in particular.
Freedom (press, to think, to live).
Pollution (or rather its absence as far as possible).
Health equipment.
Unemployment rate.
Places to learn and have fun.
Schools and colleges.
Facilities for affordable lodging.
Getting an internship in Malaysia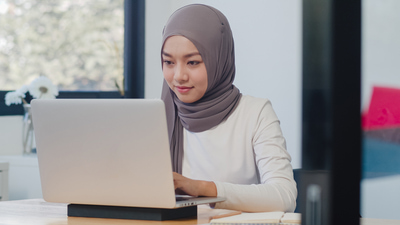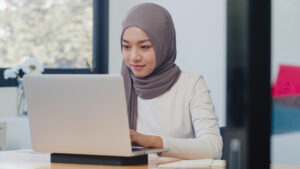 Although it's easier to get an internship than a well-paying job, there are still certain guidelines to follow.
The young person who is moving to this nation will have the chance to fully experience a culture that is different from his own and acquire new working techniques.
There are many firms to choose from
No matter how long it's supposed to take. After that, you will have to decide between a local business and an international corporation. Everything will be based on upcoming initiatives.
Our recommendation: student organizations
It is wise to surround yourself with guidance through, say, a student organization if you are stuck or taking a while to discover the ideal one.
This will prevent you from sending out several spontaneous applications for nothing, especially because you must customize your cover letter for each employer, which takes time.
The procedures
A document that permits the trainee's admission into Malaysia is necessary in terms of the administrative requirements. The employer asks his immigration service for this.
DocShipper info :Did you know that we can literally move every item you have at your place? Your Art or fragile items, your vehicle and even your pets! All you need to do is fill out this free moving quote and we will respond in less than 24 hours! So what are you waiting for!
How to start your own business in Malaysia?
In contrast to the sluggish old Europe, all of these Asian nations have a vitality that compels you to take advantage of it. But keep in mind that since the nation is far, you are not required to take any action.
Sort things out
The ideal course of action for someone who already has a business elsewhere is to begin by setting up a straightforward representative office, provided they do not immediately start conducting business or generating money. This will provide you the freedom to control expenses and take your time analyzing the greatest prospects, particularly the market.
Therefore, the next step will be to launch two formulae for your business: the BHD or the SDN BHD (close to the French SARL (limited liability company) : no need for a minimum capital).
On the other hand, because you are jointly liable for the debts, single proprietorship is not an option for foreigners unless you get into a hazardous partnership.
Legal requirements
Keep records.
Two of the management partners must reside in Malaysia.
Have an auditing company.         
It is advised to use an on-site professional legal firm for registration and other requirements. It is a little more expensive, but it also prevents mistakes.
Malaysia: an entry point for big companies in Asia
It's true that we don't talk about it much, but similarly, many times, good things go unnoticed.
The potential to establish your company abroad in Asia and attract a sizable customer follows starting your business in Malaysia, the Philippines, or Indonesia. Because certain regions of the country offer significant tax incentives for businesses who locate there.
Huge orporations making investments in Malaysia:
Lafarge
Peugeot
Technip
GDF Suez
Griset
Joubert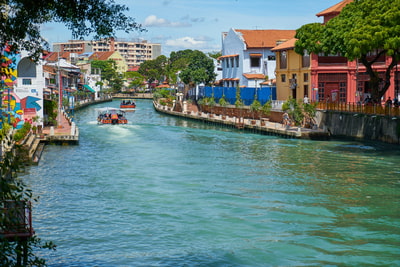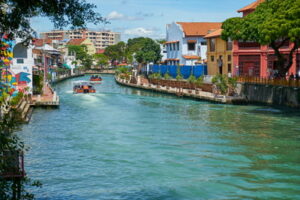 There are good chances for an Algerian or a Moroccan, and there are an increasing number of French expats living there.
As a result, you may start a company there, like a bakery and pastry store in Kuala Lumpur, locate an internship, or apply for French-speaking employment openings in hotels or restaurants.
And there are other Muslim nations, particularly in the Gulf, if you feel like leaving your country and moving abroad to see what's going on and try your luck.
DocShipper Alert :With Siam Relocation, we can provide you with every freight method possible! We have sea freight, air freight, and trucking! And if you have an emergency and need to transport a small parcel, don't worry, we also offer an express transport solution allowing you to receive your items in weeks! What are you waiting for? Contact us! 
FAQ | Moving and Working in Malaysia: Visa, Jobs, Cost of Living
What is it like to work in Malaysia?
Compared to other Asian countries, Malaysia offers various job opportunities and a very low cost of living! Health care services are on point and if you're moving there with your children, don't worry about their education because you'll find a lot of international schools there. A workweek in Malaysia has 48 hours; 8 hours a day. People there are really nice and welcoming and the work environment is wonderful and encouraging.
Is it simple to find a job in Malaysia?
In general, looking for a job in Malaysia is challenging, especially that the market is really competitive. Even successful professionals can sometimes find it difficult to get a job. As for expats, they should first get a work visa to be authorized to work in Malaysia. It is recommended to make sure you get the job before coming to the country. For foreigners, it is required to have certain specialties in IT, finance, banking etc to be able to find a decent job in Malaysia.
What jobs can expats do in Malaysia?
If you're an expats and you're specialized in one of fields you're more likely to find a job in Malaysia: IT; The tech industry, engineering, banking and Finance, marketing, tourism and teaching.
Is the cost of living cheap in Malaysia?
In fact, if you're coming from Europe or America, then you'll be surprised by how low the cost of living is. Housing costs are quite low (about 72% less than the U.S.), while the overall cost of living is about 43% less expensive. For retirees looking to stretch their savings, Malaysia is a destination worth considering. From city life to island living, you can enjoy it all in Malaysia.
DocShipper info: Do you like our article today? For your business interest, you may like the following useful articles :
DocShipper Advise : We help you with the entire sourcing process so don't hesitate to contact us if you have any questions!
SIAM Relocation - Best price moving company in Thailand !
Due to our attractive pricing, many customers trust our services and we thanks them. Stop to overpay the services and save money with our tailored package matching will all type of removals, from small volume to full house, let us find the best and cost-effective option.
Communication is important, which is why we strive to discuss in the most suitable way for you!