Moving is a serious undertaking that requires careful consideration, especially when planning to relocate to another country. Without a well-thought-out plan, this process can become overly complicated and result in financial and time losses. At Siam Relocation, as experts in moving, we are here to assist you with every step of the moving process. We have crafted the perfect moving checklist tailored just for you.
1. Get the basic information about the country and city you are heading to.
Culture 
Moving to another country usually there is going to have cultural differences. For instance, cultural norms such as interpersonal habits differ between the French and Spanish. The French tend to be more cautious at the start of a relationship, whereas Spanish individuals often display spontaneity. To prevent inadvertently causing offense, understanding the cultural habits of your intended destination is vital.
Language      
One of the most important barrier they could be is the language. Not every country speak the same language. Knowing English is enough to work or study, but to truly integrate it is important to know the local language.
Weather
The weather will affect your daily life and what you pack before going abroad. So get ready for it and check the temperatures throughout the years to back your luggage accordingly.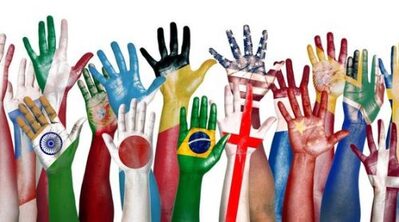 Cell phone services
Not every cell phone provider can offer you a service in another country, it is recommended to check with him. Otherwise, you can unlock your phone and buy a local SIM card upon arrival. 
Access to money 
As everybody, you will need to have access to your money. Ask your financial institution if they can offer you services in the country you want to move in. If that not the case, it's recommend to open a new account online with one of the bank of your new country.
DocShipper info : Whether you're considering relocating to a different continent or just within Thailand, you can put your worries to rest. Siam Relocation is dedicated to providing comprehensive assistance throughout your journey. We are committed to equipping you with all the vital information you need to ensure a smooth relocation experience. Don't hesitate to fill out the form to contact us, or to call us to get in touch with our experts. 
2. Consult a professional of immigration 
Specific document to move in another country may be required. An immigration specialist is an expert who can help you make sure you have everything you need to legally move to another country. They will help you understand immigration laws, application deadlines, vaccination requirements and other policies related to importing household goods, especially if it is a fragile goods. Visit one early in your research for immigration to know what document will be required.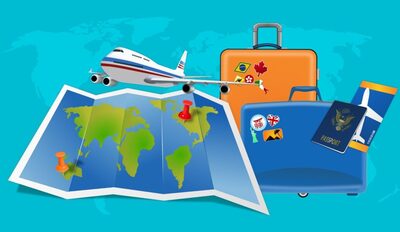 3. Organize your accommodation
Having to find accommodation from afar maybe really challenging. To help you with that, you need to consult relocation consultants to find the house that best suits you. They understand local laws and real estate market, they can do the search for you.
4. Research for moving companies
When embarking on a move, it is essential to do a thorough research on moving companies. Start by doing an online search to identify reputable carriers in your neighborhood. Check credentials or movers certification, to ensure professionalism. Request a full quote from the shortlisted companies, including all potential costs, including packaging and shipping. Dive into customer reviews and study benchmarks to gauge their reliability and service quality. Check out their coverage to protect your goods during transit. Comparing services, costs and communications availability will help you make an informed choice. Once you've finalized your selection, plan ahead by confirming dates, reviewing contracts, and making sure all arrangements are in place for a seamless and stress-free move.
5. Create a budget aligned with the cost of living abroad 
When you want to move to a certain city, it's essential to have a good understanding of the cost of living. It is what's determine or not if you can or can not move to this city. Also understand the cost of living helps for getting a visa because most of the application require proof of finance. For example, the cost of living is different in every country or the food does not cost the same.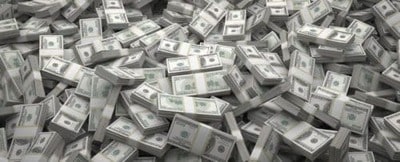 Conduct in-depth study of tax regulations
If you are planning to move to another country, you may be subject to taxes in your home country, or you could have taxes. It is recommended to meet with an accountant to be informed to find out which tax status you will have if you're going living abroad.
Explore available healthcare choices
Thinking about your health is important, depending on the country all the disease are not going to be the same. This why they are recommended vaccinations that can protect in dangerous areas. To know the recommended vaccination, you can consult your department of heath or your health clinic. It is important that you check early, some vaccination becomes effective after a lot of time. Your certification of vaccination should always be in your travels documents.
6. Gather and organize your documents
Get your essential documentation ready
When you think moving to another country, the first thing you should think about is the paper you need and the visa (if you need one). It is mainly to avoid having the problem to not be able to do something because you don't have the right document. 
The documents you may need could be : 
Your Birth certificate or adoption papers 

Your Child custody papers (if that's the case) 

Your Divorce papers or Marriage certificate(if that's the case) 

Your Driver's license

Your Social Security card

Your Medical/Dental records

Your School records
Get your pet documentation done 
Depending on the country, it can be difficult to import pets for laws reason and for the nature of the country in question. So It's essential to do some research first, some countries are not going to allow some animals to move in. Most of the time, it's only required to give a certificate to show they are up-to-date for their vaccination. In some cases, they may be under quarantined at their arrival. Check this article to learn more about moving animals requirements.
6. Search for suitable accommodation options
As a new arrivant in the country, it is hard to know where and how to find a house. One of the best ways to find one is to use a trusted housing platform or ask your work or university if they have any lead. You could also check Facebook groups. In the case you are planning to rent a House abroad, here are a few things you should consider : 
Bear in mind that it could take time to find a house to rent. In cities like Barcelona find housing could take 1–2 months but in some cities there is house crisis it can take more times to find

a rental.
Have a realistic budget. Some neighborhoods are more expensive than others. Likewise,

renting an apartment

with a friend and splitting the cost is often cheaper than

renting a studio

alone. So, look at neighborhoods and average rents for rooms, studios and apartments to decide where you should live.

 

Check if there's good connectivity. Either you want to go working, going into the city or at university, it is important to look for an apartment well-connected to public transport.
7. Evaluate your travel options before moving to another country 
Depending on which country you are moving, it is important to choose its way of transportation accordingly. If you have much luggage, and you are moving to a country not too far away, it is best to use a car. Otherwise, you can still use buses, trains or ferries. If your country is far away, planes are the best choice, especially in mid-week.
8. Make a packing decision
Preparation is everything, especially when it comes to moving. It is important to choose wisely what you are going to bring because you can buy what you don't have in your new country. Here is a list of thing you should take with you : 
Your daily medicine 

Your keys 

Basic first aid kit

Chargers 

A portable alarm clock 

Clothing 

Cash/credit cards/Check

Paper and pen

Snacks
9. Countdown until moving day 
The month before you move is a very busy month for you. Here is some advice for you to help you have a smooth trip.
One month before the date
With your

international moving company, confirm all the dates and details

Complete all the last minute paperwork including permits,

custom forms

, vaccination certificates, and more.

Refill any medication you will need during the trip.

Buy a

travel guide

to learn more about the attractions in your new country.

Start packing. 
Two weeks before the date
Perform mail forwarding/address change with the post office. Also, make sure your friends and family have your new mailing address.

Take care of last-minute shopping for the essentials you need for your

trip

. Get the items you love, knowing you won't be able to buy them in your new country.

Buy a multinational adapter. It's a must if you don't want to damage your electronics while charging them in your new home.

Make a copy of your passport, ID card, credit card and other important documents. Leave copies with a trusted family member or friend. This is a precaution that can help you if your wallet is lost or stolen while traveling. 
One week before the date
Get cash or buy traveler's checks for instant cash.

Notify your credit card company of your

upcoming move

, so purchases in another country are allowed.

Confirm your flight or make other

travel arrangements

. 
10. Prepare yourself for what's coming next
After you arrive in your new home country, you will have a ton of things to do to have a good start in your new country : 
Register at the town hall

Register for taxes and social security if you work

Get a local SIM card

Open a bank account

Get health insurance

Change your driver's license if you have one 

Apply for your residence permit (if applicable)
FAQ | The Essential Moving to Another Country Checklist
Which city should I choose to move to ?
Choosing a city to move to depends on your priorities. London offers a vibrant cultural scene and diverse opportunities, but comes with a high cost of living. Edinburgh combines history with a thriving arts scene, while Birmingham has a more central location and lower spending. Manchester boasts a vibrant atmosphere and a burgeoning technology sector. Ultimately, Bristol offers a combination of creativity and a dynamic job market. Consider your lifestyle, career and budget preferences before making a choice.
Why should I trust a relocation consultant for my moving ?
A relocation consultant can streamline your move by leveraging their expertise in logistics, housing and local knowledge. They ensure a smooth transition, saving you time and reducing stress. Through their network, they get better deals on housing, schools and other essential services. Their personalized advice meets your specific needs, providing an informative and efficient relocation experience that ultimately leads to a successful and hassle-free relocation.
How can I determine a budget for my cost of living ?
To create a cost-of-living budget, start by listing essential expenses like housing, utilities, groceries, and transportation. Find average costs in the city of your choice and tailor them to your lifestyle preferences. Consider discretionary spending on entertainment, dining, and relaxation. Track and review your spending regularly to make sure your budget stays realistic and sustainable. Be prepared to make adjustments as circumstances change to maintain financial stability.
Which country do not authorize importation of pets ?
While regulations are subject to change, some countries have strict restrictions on the import of pets including New Zealand (except for some approved countries), Fiji, Australia (with strict quarantine) and Iceland (with some limited exceptions). These countries prioritize biosecurity and animal health. Always check the latest regulations with official government sources in your desired destination before planning to move your pet.
DocShipper info: Do you like our article today? For your business interest, you may like the following useful articles :
SIAM Relocation - Best price moving company in Thailand !
Due to our attractive pricing, many customers trust our services and we thanks them. Stop to overpay the services and save money with our tailored package matching will all type of removals, from small volume to full house, let us find the best and cost-effective option.
Communication is important, which is why we strive to discuss in the most suitable way for you!