Many companies claim themselves international removal professional and expert of the Thailand. They are lure you with low prices. Be careful in your steps, many people had problems with certain companies. To prevent problems, Here are our advice to avoid unpleasant surprises :
How to choose an International Mover in Thailand?
The contact
You must be able to contact at any time your interlocutor by phone, mail, or physically. For communication by correspondence, the response time does not have to exceed 48 hours.
Choose a company with the staff capable of communicating in several languages, and if it's possible in your mother tongue.
Opinions of the consumers
Inform you of the specialized forums and research opinions on the removal company. Do not hesitate to contact the old customers. You have to be sure of the reputation of the company.
Avoid comparisons websites
Some websites express opinions and several quotes/estimates of international removals services. Pay attention, websites transmit your requests to pass on to you a tempting offer. But very often to the detriment of the services. We suggest you to prefer a company with a dedicated and playful website.
Real and physical presence in Thailand
Verify that the company has a physical presence and that she doesn't use subcontractors. The subcontracting harms the quality of the services and will reserve you huge surprises.
Forwarder or mover?
A Freight Forwarder can offer an international removal but this service is for him an extra. It's preferable to let a company specialized in the transport of personal effects.
Compare
Ask several intentional movers: compare and choose. In your research do not look only the prices but also the service.
Ask questions
Do not hesitate to ask questions and wait to clear every point you need. You are the customer of the company who will transport your personal effects, they must to be able to answer you quickly.
Read and understand quotation
A quote or an estimate must be read and understood before signing. Carefully check the services include and excluded from the estimates (Packing, unpacking, delivery…).
Do not pay deposit
All of the international removers have a politic of payment pre-paid. That is to say that everything has to be paid in advance. Be wary you of the companies which just ask you for a deposit.
Anticipate
Anticipate every step of your needs: administrative's tasks and contact with movers company.
Conclusion
We don't often remove in our life, even less in Thailand. Choose well your forwarder. Do not confide your personal effects to any company.
You have to :
Verify her reputation
Make a research on internet
Do not look at only the prices
Ask questions to companies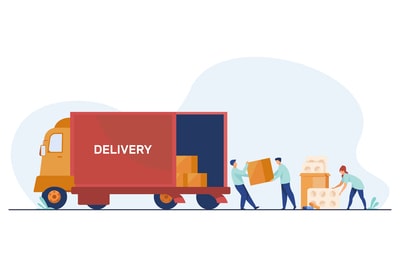 What factors to consider when moving?
You have made the choice to move. Are you still hesitating? We will try to help you make the right decision and make a real success of your move.
There are many types of moves and they are not experienced in the same way.
If you move to a new home near your previous place of residence then things are usually relatively simple. Aside from a problem with the moving company you've been using or a disappointment about the reality of your new home, you're not risking much. Be careful however to pay attention to the behavior of your children: under 10 years sometimes live a change of residence as a form of mourning.
If you move to a remote area, your move is likely to be the starting point for a deeper life change: new job, new environment, new friends, new schools … Some are doing very well but many have not anticipated the energy that these changes would require. It is rare that the whole family finds its new benchmarks in the same period of time … better to be welded.
Finally, if the move means "departure abroad", leave nothing to chance: the checklist is essential. Risks related to integration difficulties are real. Expatriation is also a chance, to discover a lifestyle that was not imagined, much more suited to his personality.
A move is (after a layoff or bereavement) the third anxiety factor. How to better manage stress?
The first factor of anxiety is economic. Mobility with a cost, one can see its income increase while having to face a real or perceived decrease in its purchasing power.
Beyond this financial aspect, as a newcomer, you will face several challenges:
Isolation, loneliness,
The fear that children will have trouble integrating,
The loss of identity-related to his new status,
The difficulty of finding real friends,
The reluctance to use local transport, for fear of getting lost.
The main tips to follow:
Meet the locals, do not wait for someone to ask you
Be attentive to your spouse, your children: they may have had to give up more than you,
Do not hesitate to change the objectives that you had set,
Ask for help
Study precisely your budget "move".
How to better integrate into your new place of life?
According to a German study cited in the Living Mobile Across Europe report published in 2010, people who have moved for less than a year and a half are at higher risk of stress than those who have already moved for more than a year and a half. This is due to a fairly long period of fragility after the move, an anxiety that tends to gradually decrease thereafter.
The sources of stress are numerous but generally, we manage to overcome them. On the other hand, everything must be done to preserve one's relationship circle, otherwise one will find oneself isolated and helpless.
Before moving, give yourself time to leave your friends. Revered ones worthy of the name will facilitate your departure and will soothe you.
After the move, maintain close ties with your family even if you run out of time. Bring your close friends as soon as possible, you will be delighted to introduce them to your new region.
Finally, do not hesitate to change your plans: if you realize that things are not going as planned, give yourself the opportunity to go back …  family, it is also there for this.
Who to call to help you move
D-Day approaches, and all your friends are parading one after the other … But do not panic, many solutions exist to save the day!

Paid solutions are available to you, from professional movers looking for secondary jobs to everyday workers. If you move in the summer, hurry because these people are not available. If you move in the winter, do not be afraid to negotiate published rates.
Moving help companies
Believe it or not, more and more companies are specializing in this type of help. You will find many on the Internet and most will send you a quote after responding to the questionnaire on their site (questionnaire to understand your needs).
These companies generally offer a rate of 2 hours, and charge an additional price per hour if you want more time.
Moving professionals
Although these companies (the gentlemen of the move for example) would prefer to take care of all your move, they offer to provide workers, paid by the hour. It's hard to find in summer but it's worth a try! The advantage of this solution is that you have to do to pros, who will advise you at best.
Moving Truck Rental Companies
If you rented a truck for your move, find out about the additional services. These renters sometimes offer this type of service.
 Interim agencies
Although these companies are more specialized in "office help", contact them to explain your needs. They will surely offer you a fixed hourly rate per worker.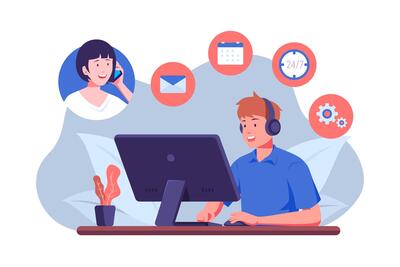 Moving abroad with Siam Relocation
It is going to be about crossing borders, being in an unknown country, changing habits.

In order not to feel completely lost once on the spot, a good preparation is essential, and it would be better also to recover a maximum of practical information on your future country.
Move with help from work
Assistance and compensation can be provided by your current or future employer if you move for work. To find out more, do some research about the terms and conditions within the company. Depending on the destination, you can use trucking, ship, or plane.
Move away from work
Your company does not support your move, so you have several choices: you can sell most of your furniture, place some in furniture storage or decide to move everything. Whatever your decision, be careful to carry all the important papers with you rather than leaving them to the movers. If in doubt, opt for the scanning of your documents and archiving on digital safes.
Settle in with new furniture
The further you go, the more economical this solution will be. Transport costs can sometimes be higher than the purchase of new furniture, prefer to keep only the objects that are important to you.
Move away with everything
You have finally decided to take everything with you, you can first opt ​​for the boat, the costs will then be lower, but you will have to be patient. You can also decide to move your goods by road carrier, knowing that companies usually expect to have enough requests before leaving to optimize refills. Please note that the arrival date of your furniture is not guaranteed. Finally, you have the solution of the plane, if you don't have a lot to bring with you!
A move at what price
Depending on the time of year, the distance to travel, and finally the volume, prices are likely to vary. Compare the different options available to you depending on the destination and try to evaluate the price of your move via a volume calculator.
DocShipper Advice : You want to move to a new country? Are you looking for an international mover? Or do you need more information? Do not hesitate to contact our experts by filling out our contact form!
The top example manual to economize currency on your relocation
Relocating can cost a large amount … Here's how to economize money relocation!
Ok, so you'll do this touching thing. Well, the move can be much work. You must shift all your belongings by then and you usually want your business to get there in decent condition. At present, of course, the more things you possess, and the more beautiful things are, the more you will desire to put money into your relocation and an excellent removal worker. You can put aside a lot of money doing DIY, but there are a lot of hidden expenses and a lot of hassle you will have to do.
As industry initiators, we can say you that relocation manufacturing is a bit like airline manufacturing in that it is founded on supply and demand. Most moves take place in the summer when the climatic conditions are pleasant, and children do not go to school (in general, people do not like children to change school in the middle of the year). Probably about 75% of trips will be done between May and September, therefore, your timing can have up to forty percent impact on your total expenses. Outside of timing, the more you can make the job yourself, the more you be able to economize… but at times it's good to relax and allow another person to do the work!
Here are certain insider tips to save currency on your relocation:
Obtain quotes from several quality firms
When many movers take part in your concerns, you win! Be sure to do business with qualified professionals from the highest national trademark who stand behind their assistance and can protect you if something goes wrong during your relocation.
Traveling during outside primetime hours of the year
The high point season is from May to September, when the climatic condition is hot, and children are not going to school. If you can relocate out of this period, you can economize to forty percent!
Decrease the number of things you move
The movers charge according to weight and duration. Latest flash: The more things you have, the more it weighs, and the longer it grabs to shift. The move is an appropriate period to cleanse things you do not need. Many charities will grasp things you do not need and offer you a tax deduction. It is often more profitable to purchase some articles than to shift them, so if you are not connected … get rid!
Find free cardboards
Although boxes are not a big expense, everything is useful! You can obtain free cardboards from a lot of local shops … all you must do is enquire! Usually, food stores, alcohol shops, and pharmacies are good bets for finding free relocating cardboards.
Make the packaging yourself
Packaging can be extensive and dull, but it is able to economize your hundreds of dollars in labor. If you do not desire to do every one of the packing yourself … start a packing soiree!
How to start a packing soiree?
Let's be realistic: may as well we could like strongly our friends, and no matter how many pop songs of the eighties and seventies, there could be the charm of platonic fellowship (replies the Rembrandts … applaud, applaud, applaud, applaud) When it comes to assisting a friend relocation, is it still possible to be enthusiastic about tossing sweat and assisting them wrap plates in cardboard?
Well, not truly … at least for almost all persons. Although almost of relocation firms propose packaging assistance, budgets and timelines can sometimes hinder their use, and certain of us like better to wrap their own stuff, no matter what. However, when time is running out and we are only a few days away from loading our belongings into a U-Haul or committing it to the care of a relocation firm it is sometimes necessary to call on some good friends… Therefore, if you encounter on your own in the situation of inquiring for help from your personal refueling team, recall this 3-point method to make the knowledge like pain-free as your close relationship as unbroken as possible.
Organize yourself in advance
Determining a game scheme is the key. Having 3 or 4 friends who are voluntary to assist is excellent, but without an aim of ​​what you require to do and how the probability is, you'll end up with toiletries in kitchen cardboards and essential remotes snowed at the bottom of boxes indicated for storage.
Give a piece or list of articles to each person for whom they will be responsible; a bit of direction (of course, of course) can avoid many issues in the long term. Even with the best of goals, your friends are not professional movers; they are your friends. Say them what you require, pass them sufficient cardboards, markers, and tips to get things right and assist them to assist you. (Oh, and if you think you can remain on your laurels as long as your buddies make every one of the work, think again.) Make an equal effort, if you supervise only, it will return to bite you subsequently.)
To keep your friends relaxed, be sure you have trivial things obtainable to assist them: ties, chilly water, hot coffee, additional t-shirts if things get clammy and coarse … more you're accommodating, the longer they will remain and assist. Fact.
Command the pizza at present; let beer subsequently
The lowest possible you be able to do to thank people who want to be covered in dust and not clean on your behalf is to give food to them. But during the time that drinking it can make the packaging process more diverting, it can make it much less effective too. Obtain a good hour or two of decent work and many packed boxes before unclogging the wine or taking the six-pack refrigerator. Celebrate the awesomeness of everyone and honor with a drink to your fresh experiences beforehand but be sure you do not make a bigger jumble than when you began doing it. Once the team comes home and you and your life are all packed and prepared to hoop, thank you for being responsible and ordered.
Practice exchange
When was the most recent time you got a thank you letter written by hand? No really. While almost all of us would fold back for our friends without query if they required one thing, it's too sufficiently wealthy to not remember to make visible not much thankfulness when we're at the front desk. And when does the time give back the favor, be prepared to do likewise? They wrap your flat, you wrap theirs. It is nearly a rule of nature, and it is clearly stated in all friendship agreements at any time written (or unwritten) … generally somewhere in the first sentence of paragraph one.
Choosing the best international movers with our useful advice
As you prepare to relocate, you may choose that it will work better if you hire specialists to assist you. Nevertheless, with a lot of options at your disposal, how can you be certain to choose the best removal worker? You require to verify the qualifications of each mover and be certain it's a respectable company that can take care of local movements, long distance trips, heavy objects and any different standard you require. Here are a few advices for choosing the best removal worker in your region.
National or international?
There are 2 types of logistically different movements: Interstate and Intrastate. Interstate moves from one country to another. Intrastate moves in the same country. There are other laws and regulations that a removal worker must follow when making a long interstate relocation. You desire to ensure that the specialists you take on can help you legally.
Monetary security and national support
During the selection of the best removal worker for employment, you guarantee that you are bringing in a person who is on hard soil. While a not significant truck relocation firm can perfectly help you move, is it can cover the unplanned expenses that could occur during the relocation? A business, on the other hand, has scope in many areas and, thus, generally enjoys greater stability should the worst happen.
Certifications of the moving industry
There are many manufacturing certifications that the American Moving & Storage Association supplies to introduce a coordinated criterion to demand from a specialist relocation firm. These include in-depth the data that every one of the removal worker you choose must comprehend by heart. If you regard that they have one of these American Moving & Storage Association certifications, you comprehend that you are in excellent hands.
Personnel training
An excellent removal worker will have a hard training regime in place for their workers. It will cover things like correct truck loading and unloading techniques, correct hosting techniques, handling precious and breakable objects, and other things like that.
Previous experience verification
As soon as you have an entrepreneur in your house, you desire to ensure they are sincere people. You desire to choose a removal worker who has done previous experience verification on his employees to make sure you and your business are in excellent hands. You are able to conduct a previous experience verification by looking at the Better Business Bureau's rating and checking for legal complaints too.
Appropriate machines
Be sure the removal worker you choose the correct trucks and relocation machines for your work. If you have big and cumbersome objects as a piano, it habitually takes something different from a simple box, bed, or wardrobe movement. Ramps, jacks, elevators, hand trolleys, appliance trolleys, and more are all part of a fully-equipped, ready-to-move moving company.
Advises to avoid a disorder during your international relocation
Verify with the payments aimed at the sendings on the customs clearance of your personal articles. That is. Are there special licences that you have to obtain before loading your cargo? The maritime freight can be difficult. In certain countries, you have to have certain documents ready to avoid having to pay again taxes for your own properties. In other places, there are certain goods as you cannot bring for a reason or another one. Then, spend some time to investigate or to hire a broker in the destination to verify everything for you.
When you choose to assure your load for your international moving, it is recommended to take photos of all the sent articles. If you have to put down a complaint, you have proof of what was sent.
During the load of a container, the cargo moves so that she must be packed and reassured in complete safety. Not only the container moves on the road, but it is also lifted top in the air which can risk an impact mattering during the load and the unloading. It arrives very quickly and it is normal that containers collide little. Besides, he can have many shifts there while the ship is at sea, so that the freight can move heavily in the container. Make sure to distribute the weight of your contents in the container. It facilitates the lifting of the container.
If there is too much place for the load, it increases considerably the risk of damage. It also applies to personal effects inside the boxes of moving. If your objects can come and go in a box in movement, it is likely that they will be damaged at the time of their arrival.
The belts of load are the best options to reassure the load. To use wooden materials for the dressing-up can be attractive, because it is generally more easily accessible for many destinations. But the wooden packaging materials must be thermally treated and stamped, etc., according to the local regulations. If some untreated wood is used and what customs find it, it can pull very high fines.
There is no assistance during the process of load. The driver of the truck is there only to collect the cargo and bring it to the port
Take a photo of the number of the joint and the packaging on the packaging and assure that it corresponds to 100 % in what is indicated on the bill of lading. It can dissuade a sender to pay surplus fines and hold them if he does not correspond.
Because of the constant variables of the logistics, no date or the hour is guaranteed.
Household products are generally defined as articles that you possess for six months. Although it is attractive to buy new things and to keep them in the box which you received, it is a bad idea. If customs inspect the cargo with a destination, they can consider it as a smuggling and tax the cargo or seize it.
The timing is important in an international movement. Always get ready to move at least three weeks in advance. To try to cross a shorter advance notice can pull a higher rate and pull delays.
Interested in our services ?
Do you further information ?
Download our brochure (PDF) !
FAQ | How to choose an international mover in Thailand
Forwarder or mover?
A Freight Forwarder can offer an international removal but this service is for him an extra. It's preferable to let a company specialized in the transport of personal effects.
National or international?
There are 2 types of logistically different movements: Interstate and Intrastate. Interstate moves from one country to another. Intrastate moves in the same country. There are other laws and regulations that a removal worker must follow when making a long interstate relocation. You desire to ensure that the specialists you take on can help you legally.
How to better manage stress?
The first factor of anxiety is economic. Mobility with a cost, one can see its income increase while having to face a real or perceived decrease in its purchasing power.
What is the difference between a shipper and an exporter?
In basic words, an exporter is a person, corporation, or institution that has been granted permission by Customs and the government to ship merchandise to foreign nations. This person is also in charge of submitting the export declaration to the customs authorities. The exporter may or may not be the items' seller. Shipper = A person, corporation, or organization listed on all shipping papers (bill of lading, commercial invoice, packing list) as the party in charge of sourcing and/or placing the cargo order, as well as maybe organizing freight payment, etc. The shipper listed on the bill of lading does not have to be a registered exporter and may or may not be the products' seller.
DocShipper info: Do you like our article today? For your business interest, you may like the following useful articles :
DocShipper Advise : We help you with the entire sourcing process so don't hesitate to contact us if you have any questions!
SIAM Relocation - Best price moving company in Thailand !
Due to our attractive pricing, many customers trust our services and we thanks them. Stop to overpay the services and save money with our tailored package matching will all type of removals, from small volume to full house, let us find the best and cost-effective option.
Communication is important, which is why we strive to discuss in the most suitable way for you!