How to move plants?
Plants are not the first thing you think about when you're about to move. We think they will find a place in the truck or in the back of the car.
Take care of your plants, not to mishandle them.
First of all, it is good to remember that, unlike furniture or objects, plants are alive and therefore very fragile. They may be damaged very easily during transport or later on due to invisible injuries that you will discover after the move. But the evil is done, they will not survive.
If you own plants, it is wise to think about how you will move them. The transport phase must be as quick and painless for them as possible. And as the majority of the insurance offered by moving companies do not cover plant damage, it's up to you to organize yourself and take the necessary precautions.
Note that if you move abroad, some carriers do not support plants or sometimes with certain restrictions. Talk to your movers to see what is happening.
Preparations before moving
To prevent your plants from decaying in the days following your installation, you must prepare well before the move. Start by putting large rigid boxes aside to protect them from shocks. Do not wait until the last moment because you may have difficulty finding "shoe to their feet"!
A few weeks before the move, cut, treat, and feed your plants so that they are on top of their health when the time comes. If you have inevitably brittle stone pots, repot your plants in plastic pots, it's a lot less risky. Also take the time to check that your pots are cracked. A cracked pot is more likely to break during transport and thus damage the roots. Make sure the pots are not too big for the plant to prevent it from moving and getting damaged.
The day of the move
On D-Day (or the day before if you think you will not have enough time), make sure none of the plants are full of water. Then put them in the plastic boxes you have set aside. Cue them with a little bubble wrap or craft paper to hold them firmly. If you do not have enough boxes, wrap them in large rubbish bags, taking care that there is enough air to breathe.
Move the plants from the garden
If you have decided to "transplant" some small shrubs or plants from your garden, wait until the last moment to dislodge them. Ideally, arrange to do it on the day of the move. Start by digging up the plant making sure to keep a clump of soil around its roots. Then wrap it in a plastic bag after making sure the soil is not too dry. Make the package airtight by enclosing your plant, this will retain moisture.
If you do not want to leave a fallow garden to new owners, you can always choose the solution to take cuttings with you. Put them in a wet paper bag or cotton. This should protect them for a few days.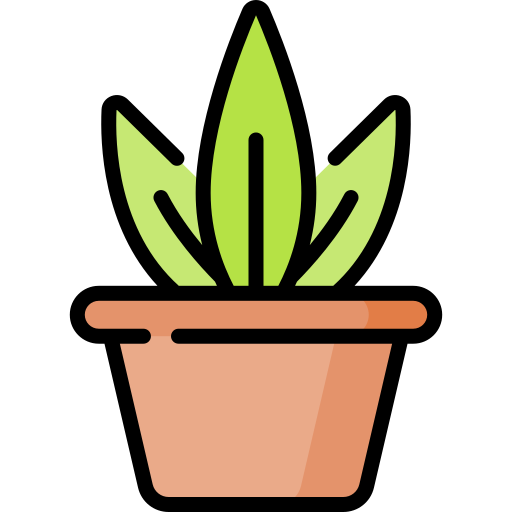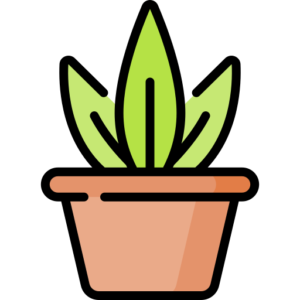 The days following the move
You do not need to replant your outdoor plants right away; you probably will not have time for that. You can just dig a quick hole in your new garden and put them inside. Cover their roots with old clothes if the weather is winter and give them some water. You can then "forget" them for a while until you have time to plant them properly.
Take the houseplants out of their boxes as soon as you can and put them in a quiet corner (a room where there is not too much traffic), while you put away your new home.
Last tip: keep an eye on your plants in the weeks following your move. Make sure the soil is not dry and give them a little attention every day.

How to move with animals?
Although you have already thought of many things for the welfare of the animal during the move, because of  instinct you need to redouble attention.
Consult your veterinarian before moving
Regardless of whether the move is by air or road, you will need to take the time to prepare, as you did when examining the movers.
You must first consult your veterinarian, especially for a move by air, indeed a health certificate will be requested by the airlines during the trip. In the same way for a trip by car it is better to consult the veterinarian because your future destination can present certain health risks proper to the regions as for the mosquitoes infected areas  for example. It is also recommended that your pet has a tattoo.
Follow some tips during the move
If you decide to keep your pet with you during the move, here are some tips to avoid incidents:
Ask your vet for a copy of her health record and keep it with you.
Avoid sedatives, especially if you are flying.
Put him a travel identification tag. This change will make your pet confused, he will have abnormal reactions, especially cats. So write down on this identification tag: the name of your pet, your name and full address, your phone number, and your new address.
Make sure to bring all the necessary things to your pet, as you will do for yours: water, food bowl, bedding, grooming equipment, medication … Also think about taking a small stock of the usual animal's food, indeed you may not find it in your new city. A sudden change in food may cause digestive problems.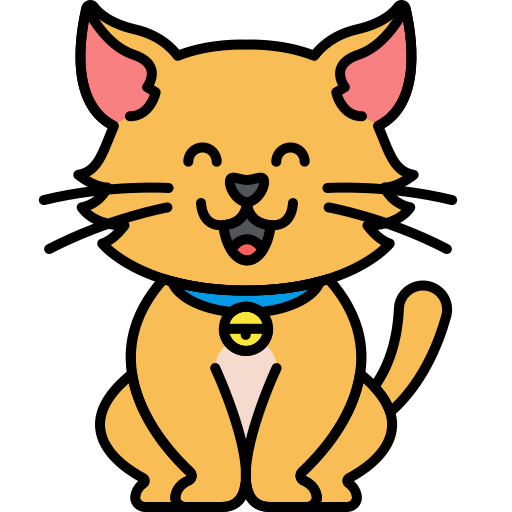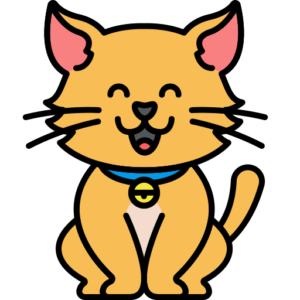 Be well informed if you move abroad.
If you are moving abroad, check the laws relating to the importation of animals into the country. Especially if you go to the United States, where the rules are very strict about animals (complete health record, possible quarantine, …), and which vary from one state to another.

How to manage the move of frozen foods?
At the time of the move, it would be better not to have any more frozen products because it is not advisable to refreeze products that have been previously removed from their place of conservation.
What to discard before moving?
Most products will not be able to travel with you. However, you can make bread that can be refrozen and some defrosted and cooked food, subject to precautions of hygiene and speed. To move them, it will be necessary to find a way to preserve all this until the destination: the insulated bags or the coolers can be a solution, provided to travel small distances over short durations. You can also opt for a good meal of departure.
Leave the food in the freezer during the move?
To avoid! During transport, it may drain water or moisture, which will damage your food but especially the rest of your property housed too close to the freezer. It is unlikely that the insurer will then understand and compensate you for the damage.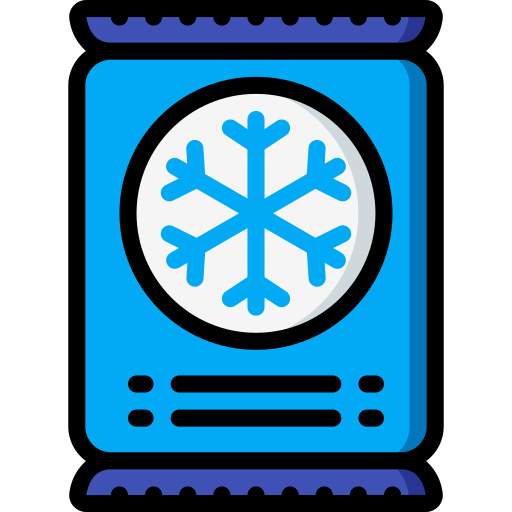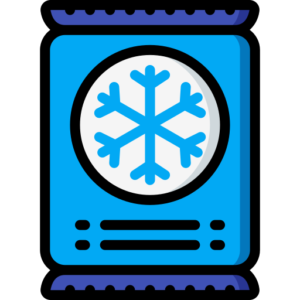 And the movers?
Attention, movers are likely to tell you that they are not supposed to take care of your fresh and frozen products. Indeed, even if they wished, they could not find a solution "hygienic" guaranteeing the preservation of your food.
Prefer to anticipate
See what you have left and set the menu for the weeks before the move to gradually empty your closets and freezer with good meals. By taking it in advance, you will have consumed your food before the big day and you will avoid any loss or waste.
Interested in our services? Need personalized information?
Our experts will answer you within 24 hours
FAQ | Moving specific items
How to move plants from a garden?
Some tips will be helpful if you would like to bring your plants that are already rooted in your garden. Dig up the plants by burrowing around the roots and keep enough root length to replant them later. Keep the roots covered with a cloth and tie it loosely, and a good, moist clump of soil. Put them in pots, if the transport is done by a moving company. Other solution: You can also keep the cuttings to replant them. You will simply have to preserve them by putting them in humid cotton.
How to protect your plants when moving?
The solution is to prepare the right storage and packaging material to protect your beloved plants. Don't forget that they are living beings that require special attention! Indeed, your plants will have to undergo temperature variations and air currents. It will be necessary to be attentive to protect them during their journey.
How to move an aquarium?
Remove 1/3 of the water when you leave and keep it in a container. You will put it back when you arrive, adding 2/3 of new water. For the comfort of the fish, prefer transport boxes, which can be found in pet shops. When traveling, remember to pack the aquarium well, especially with bubble wrap or thick cloth. Once you arrive, think about reassembling the aquarium first, without waiting. Put back the decorations, position the filter and pour water at 25 °C. Treat the water and reconnect the aquarium.
How to move your frozen food?
They keep well in the freezer. But the problem is that you don't know what to do with those supplies when you move. Especially if there are still a lot of frozen products in the freezer. The best advice would be to consume these frozen foods as you go along, so that there are none left on D-day. It is even better to have none and empty everything.
DocShipper info: Do you like our article today? For your business interest, you may like the following useful articles :
DocShipper Advise : We help you with the entire sourcing process so don't hesitate to contact us if you have any questions!
SIAM Relocation - Best price moving company in Thailand !
Due to our attractive pricing, many customers trust our services and we thanks them. Stop to overpay the services and save money with our tailored package matching will all type of removals, from small volume to full house, let us find the best and cost-effective option.
Communication is important, which is why we strive to discuss in the most suitable way for you!