The packing is probably the most important step in logistics
If the price of your move seems too expensive, or if you simply want to save money for your on-site installation, we've thought of everything. Indeed, we have thought of a special service, where your involvement in the loading and / or packaging of your goods can lighten your bill.
To pack your belongings, it is recommended to start as soon as possible. It is best to start with the least useful, which you may not be able to use before your departure (clothes out of season, craft materials, etc.)
You also need to be organized. Be methodical when packing together goods belonging to the same family (clothes with clothes, dishes with dishes) to make it easier for you. Consider writing on each box a number, content, destination address, and especially your name.
It is strongly advised to pack your fragile objects carefully, especially with bubble wrap. Glassware and dishes can travel safely. Also remember to close the cartons with scotch tape, and indicate on it the mention "Fragile" as well as the top and bottom. If you have stored them, it is recommended to use the original packaging of your products.
To save even more money, you can also load the container or truck yourself. The container is used for volumes above 15m3.
For the latter, we offer you two possibilities:
The truck equipped with a crane to place the container on the ground to make its loading easier. It is especially recommended for bulky goods and if you do not have any material handling equipment.
The standard truck, where the container will be at 1.5m from the ground. It is more economical if you have material handling equipment.
Be logical in your cargo: begin with your furniture and appliances, glued to the walls of the container with one of the straps. Stack your boxes from the heaviest to the lightest to avoid damaging them.
We modify our packing services according to the nature of the goods being transported. At Siam Relocation, we provide a wide range of services that include packaging:
Single packing cartons
Cartons with straps
Packed cartons
Wooden pallet
Wooden box
Bubble packaging
Metal housing
Get more information on our ECO package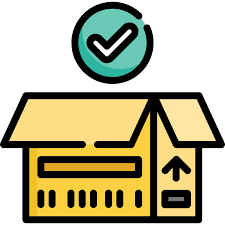 The appropriate equipment
To pack your belongings carefully to secure your international move to Thailand, you need to be well equipped: cardboard boxes, wardrobe, bubble wrap, adhesive rolls, mattress cover, blankets … You can buy kits for removals in Thailand. Very reasonable prices. Prefer the original packaging (if kept) for household appliances and electronic devices (TV, computer …)

Loading
It may be that to save even more on the price of the move you want to load the truck or the container by yourself.
Siam-relocation is very flexible, for a volume less than or equal to 15m3, you will load a small truck, for a volume greater than 15m3, you will then load a container.
Loading container
We offer you two loading possibilities for the containers:
The container truck equipped with a crane to place the container on the ground to facilitate its loading. This service is recommended if you have large personal effects and do not have any material handling equipment.
The standard container transport truck, the container will be at 1.50 meters from the ground. If your personal belongings are not bulky or if you have efficient material handling equipment, then this is the most economical solution.
Have your loved ones help you, to save time and efficiency.
Use common sense and logic in the cargo, begin with appliances and bulky furniture, which you will place along the sides, with a strapping if necessary for tall and narrow furniture. The heaviest cartons will be positioned at the bottom, the lightest in height.
Tip 1: To pack and load, book your loved ones for a day.
Tip 2: Look at the weather, and avoid a rainy day for loading. If it rains on the day of loading no panic:
Divide the roles:
1 person in the truck, to avoid wetting the floor …
1 person in the apartment or the house, not to dirty everything …
And the others who shuttled … by staying outside.
Then, depending on the rainfall, inter-change roles often …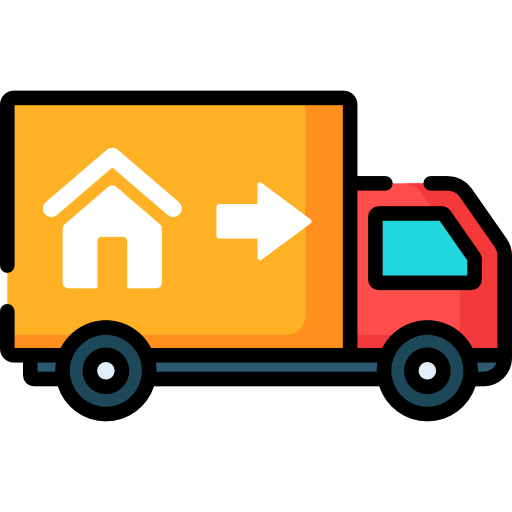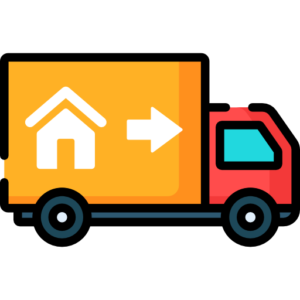 Do not forget to dry yourself properly
The protection and packaging of products are extremely important. Whether it's clothing, electronic products, furniture or any other consumer goods, appropriate packaging is required to ensure that the goods do not suffer any damage during transport. At Siam Relocation we provide quality packing services in our warehouse located in Bangkok. We believe that packaging is an integral part of the whole process of transporting goods from one place to another. Packaging services can be divided into different groups. A wide variety of materials are used for packaging. It can be either standard or customized according to the needs and nature of the goods. We extend the different types of tailor-made packaging solutions to ensure that the goods you choose to ship (whether furniture, decorative objects, antiques, clothing, ceramics, glass products or Extremely fragile items) are safe with us. We are changing our packing services according to the nature of the goods being transported. At Siam Relocation, we provide a wide range of services including packaging:
Single packing cartons
Single packing cartons
Wrap cartons packing
Poodle box
Wood box
Bubble packaging
Metal box
When you need to move from one city to another and you Are short on time then you can opt for our specialized packing services. Packaging involves a lot of hassle, this is to help you find the right material for packaging each of the products to s' Ensure that they are not damaged during the way to your destination. We at Siam Relocation, take special care to protect fragile items and offer a wide range of supplies to fix them. If you have an item that does not have a regular shape, you can even pack it for you. Electronic products must be shipped with proper care. Our services ensure that your laptop, computers, MP3 players and other mobile devices are intact when they arrive. At Siam Relocation, we provide reliable packaging services at an affordable price. People often burden themselves with the task of packing fragile items, thinking that the service is expensive. However, we can guarantee you the best of services at competitive rates. You can get price information by requesting a quote and we will return to you within 48 hours. You can fill out the form on the contact us page and request any information you want.
Siam relocation guarantee an optimal move !

Siam Relocation ensures that your goods are safe against the risks of shipping which could completely damage your precious objects. Our team puts in a lot of effort and research to determine the best packaging services or solutions for your goods. You can benefit from our services and you will not be disappointed with your choice.
Interested in our services? Need personalized information?
Our experts will answer you within 24 hours
FAQ | Importance of packing during a move
Can DocShipper pack my goods?
Yes, we offer our packing services for your goods, which is often a time-consuming process. Packing is one of the most important phases in the transportation cycle. It is therefore important for your goods to be packed professionally in order to secure them and not have any problems in case of litigation.
Will professional packaging cost me more?
By using a company specialized in the field such as DocShipper, you will save time and money thanks to the economies of scale that these companies offer. In addition, you will have a perfect packing to avoid damage to your goods during the move.
How to choose a packaging supplier?
Many companies offer different forms of packaging. It is therefore essential that you do the necessary research to understand: what type of packaging is right for your product and which is best overall for your business.
How to limit packaging?
Avoid over-packaging products, the best way is to find packaging that is strong enough in one protective layer rather than having several unnecessary layers. You can also think about reusing your old boxes to limit waste.
DocShipper info: Do you like our article today? For your business interest, you may like the following useful articles :
DocShipper Advise : We help you with the entire sourcing process so don't hesitate to contact us if you have any questions!
SIAM Relocation - Best price moving company in Thailand !
Due to our attractive pricing, many customers trust our services and we thanks them. Stop to overpay the services and save money with our tailored package matching will all type of removals, from small volume to full house, let us find the best and cost-effective option.
Communication is important, which is why we strive to discuss in the most suitable way for you!