PACKING and LOADING: Get involved and save money!
You want to move to Thailand, however you find moving prices too expensive for your budget? Would you rather keep this money for your on-site installation? Siam-relocation has provided a special service or your involvement in packing and / or loading will allow you to save  a considerable amount. A frequently asked question from our customers is:
How to pack ?
Pack starting by less important to most important
Take your time and start packing as soon as possible. Start with your items that are not useful to you on a daily basis. For example garden equipment, out of season clothes, paintings, silverware, objects of your cellar …
A successful packing is an organized and methodical.
Successful move is above a well organized and safe packing! The best advice we give you is to be methodical when putting in cartons. The best way is to pack one piece at a time, gathering the objects of the same family, clothes, dishes, various objects … There are wardrobe boxes to carry your clothes without crinkling them. Also do not forget to number each box, indicating your name, content and arrival address.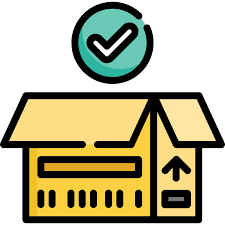 Moving without worry

In order to secure the transportation of  your belongings , you must pack the fragile items carefully, your best ally is bubble wrap *. Very effective for dishes, glass and porcelain objects, do not hesitate to pack them individually even if it takes time. Use bubble wrap everywhere, better to do too much than not enough, pack your furniture and your appliances * using original packaging if possible.
Tightly close the cartons with tape, top and bottom. Do not fill the boxes to the full, to avoid curved and rounded boxes. Limit the weight of the cartons because they are going to be handled, a cartons too heavy risk of cracking. Do not hesitate to mention 'Fragile" on each box containing fragile items.
* Note: Bubble paper is always used by placing bubbles outside: Avoids condensation and marks on furniture.
*Empty your appliances, coffee maker, deep fryer ..
The appropriate equipment
In order to pack your belongings carefully to secure your international move to Thailand, you need to be well equipped: cartons boxes, hanging wrapping paper, bubble wrap, adhesive rolls, mattress cover, blankets … You can buy kits for removals in Thailand at very reasonable prices. Prefer the original packaging (if you have kept it) for household appliances and electronic devices (TV, computer …)
Loading
It is possible that in order to save more money, you wish to load the truck or the container by yourself.
Siam-relocation is very flexible, in the case of a volume less than or equal to 15m3, you will load a small truck, for a volume greater than 15m3, you will then load a container.
Loading small truck with hatchback
The truck will be positioned in front of your home, it is equipped with a hatch to facilitate its loading. The role of the driver is limited to transportation.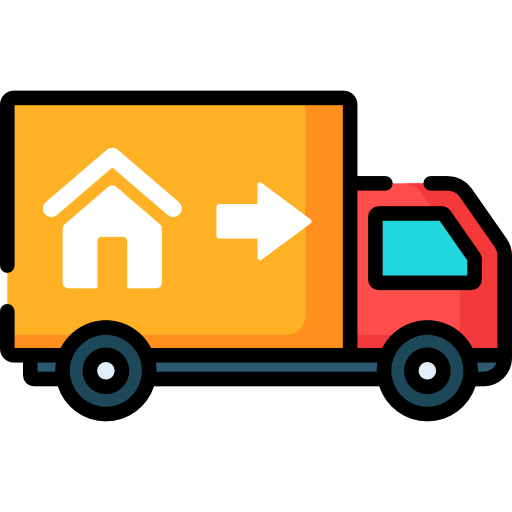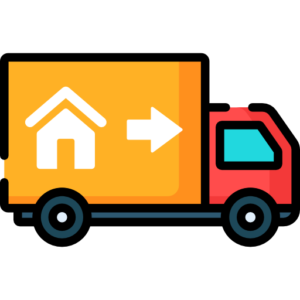 Loading container
We offer you two loading possibilities for the containers:
The container truck equipped with a crane to place the container on the ground in order to facilitate its loading. This service is recommended if you have big and heavy personal effects and do not have material handling equipment.
The standard container transport truck, the container will be at 1.50 meters from the ground. If your personal belongings are not bulky or you have efficient handling equipment, then this solution is the most economical.
Get help from your loved ones, with a view to saving time and efficiency.
Use common sense and logic in the load, begin with appliances and bulky furniture, which you will place along the walls, with a strapping if necessary for tall and narrow furniture. The heaviest cartons will be positioned at the bottom, the lightest in height.
Tip 1: To pack and load, book your loved ones for a day.
Tip 2: Look at the weather, and avoid a rainy day for loading. If it rains on the day of loading no panic:
Divide the roles:
1 person in the truck, to avoid wetting the ground …
1 person in the apartment or the house, not to dirty everything …
And the others who shuttle … by staying outside.
Then, depending on the rainfall, inter-change the roles more or less often … Do not forget to dry yourself properly.
DocShipper Tips : By choosing environmentally friendly packaging supplies and processes, you will go a long way toward reducing the waste and pollution that ends up in our landfills and oceans. Since we only have one habitable planet, everyone must play a role in preserving the environment.
How to save money for your move?
More generally, we will look at some tips on how to save money during your move:
Be flexible on your dates, avoid moving during the month of June and more generally during the summer months.
Try to schedule a time when your belongings can be moved from point A to point B in one go. Storing your stuff has a cost
It's also a good idea to sort out the things you don't want to move, and especially not pay to move them to the new address. Usually people unpack all their belongings and once they arrive in their new home, throw away some useless things.
Movers often offer different packages and options. Economy, standard, luxury etc. Some moving companies also offer truck rental with driver, extra hands to help you. These useful services can help you a lot and as the company does not take care of your entire move, the bill is much less important.
If you don't have enough time to move, or you want to simplify the task, use a moving company. These companies offer turnkey moving services. Get several quotes to find the best rate.
Not all moving companies offer the same rate. To get the best offer, don't hesitate to contact several companies to get several quotes, compare them and choose the one that suits you best. Be careful! The rate on the quote can also be negotiated. Do not hesitate to contact the service provider to ask for a discount.
Interested in our services? Need personalized information?
Our experts will answer you within 24 hours
FAQ | Saving money on packing
Is sustainable packaging as strong as traditional packaging?
In addition to being environmentally friendly, recyclable and durable, paper and cardboard food packaging are inexpensive and, above all, strong materials. They guarantee a certain security during transport by protecting products from transit risks.
Is sustainable packaging as strong as traditional packaging?
In addition to being environmentally friendly, recyclable and durable, paper and cardboard food packaging are inexpensive and, above all, strong materials. They guarantee a certain safety during transport by protecting products from transit risks. The different forms of paper, from muslin for napkins to the strongest cardboard for heavy loads, allow a wide range of possibilities to adapt precisely to your needs.
How to choose your packaging supplier?
Many companies offer different forms of packaging. So it's essential that you do the research to understand: what type of packaging is right for your product and which is best overall for your business.
DocShipper info: Do you like our article today? For your business interest, you may like the following useful articles :
DocShipper Advise : We help you with the entire sourcing process so don't hesitate to contact us if you have any questions!
SIAM Relocation - Best price moving company in Thailand !
Due to our attractive pricing, many customers trust our services and we thanks them. Stop to overpay the services and save money with our tailored package matching will all type of removals, from small volume to full house, let us find the best and cost-effective option.
Communication is important, which is why we strive to discuss in the most suitable way for you!